Recall of Dritz Quick Cut Scissors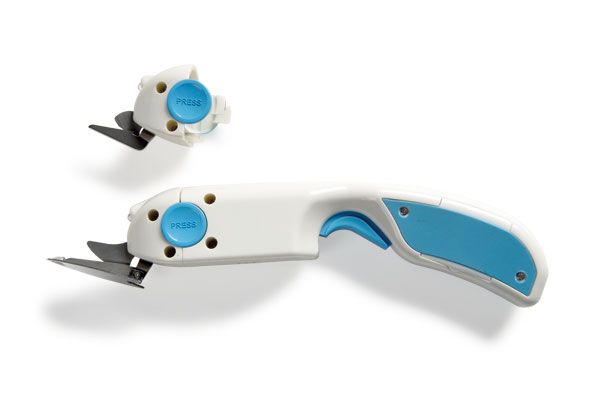 We recently reviewed this product in our latest issue of Threads, however, we have just been informed of the voluntary recall of this product, as described further below. We apologize for any inconvenience.
Prym Consumer USA has announced a voluntary recall for all of the Dritz® Quick Cut™ Scissors, Item Number 26500. It has been found that when the batteries and electrical cord are in use at the same time, the scissors will fail to operate properly.
Immediately stop using this product and return it for a refund to the store where purchased or return directly to Prym Consumer USA at the following address:
Prym Consumer USA Recall Center
950 Brisack Road
Spartanburg, South Carolina 29303
Please include the store receipt, a complete name, mailing address and phone number with any returns sent to the address listed above.
If you have any further questions or concerns, please contact the Customer Service Department at [email protected] or call 1.800.255.7796, Monday through Friday 8:00 a.m. to 5 p.m. Eastern Standard Time.