Scandal Sandals & Lady Slippers
What woman doesn't love shoes? Whether you own dozens of pairs of shoes or just a few, most women enjoy seeing different and creative shoes if only to dream. One of the exhibits currently running at the Museum at FIT (The Fashion Institute of Technology) in New York City is one every woman will enjoy for its "dream" potential—Scandal Sandals & Lady Slippers: A History of Delman Shoes runs from March 9 to April 3, 2010.

The exhibit features a varied selection of the vibrant, glamorous, innovative, and classic styles that made Delman Shoes a leader in women's footwear. The exhibition is devoted to the history of the brand and explores the company's renowned style, advertising techniques, and meticulous craftsmanship. The items on display, dating roughly between 1926 and 2007, chronicle the company's rich and creative past.
Delman shoes were worn by many movie stars and distinguished women of society, including Jacqueline Kennedy, Joan Crawford, Marilyn Monroe, and Marlene Dietrich. Their timeless and classic shoes are found today at the country's finest independent retailers: Bergdorf Goodman, Neiman Marcus, and Saks Fifth Avenue, as well as at Delmanshoes.com.
The exhibit celebrates the 90th anniversary of Delman and marks the 25th anniversary of FIT's Fashion and Textile Studies graduate program. Threads magazine is coincidentally also approaching its 25th anniversary. It's an amazing milestone for Threads as I'm sure it is for Delman and FIT.
If you've had the opportunity to see this exhibit, please tell us about it.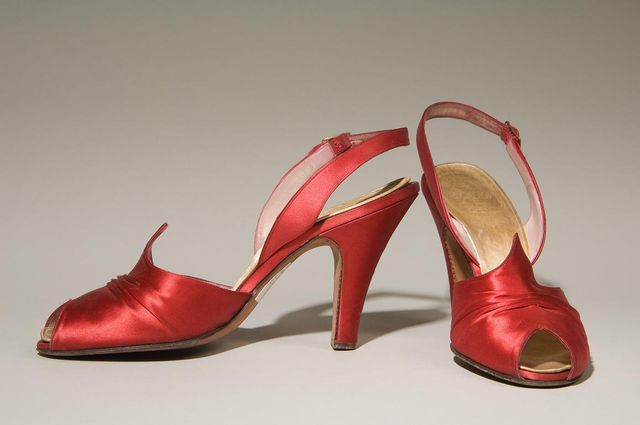 Delman, peep-toe cocktail shoe, red satin, 1954, USA
The Museum at FIT. Gift of Mrs. Janet Chatfield-Taylor Braguin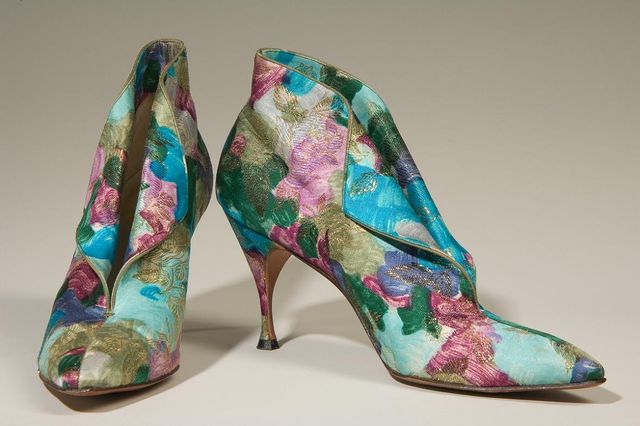 Delman, cocktail shoe, multi-color floral print with gold brocade, circa 1958, USA.
On loan from Delman Archive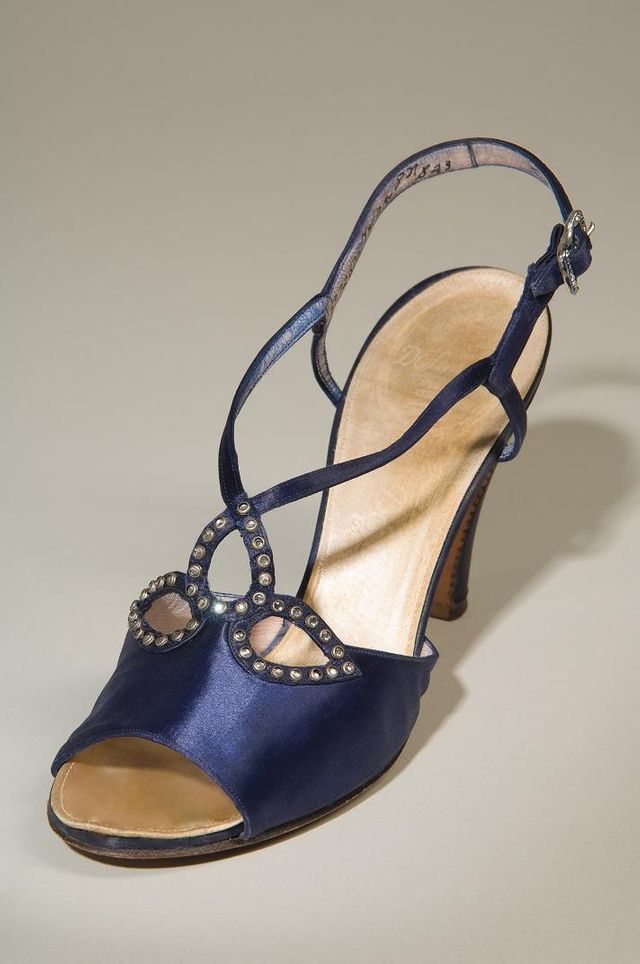 Delman, evening sandal, blue satin and rhinestones, 1953, USA.
Museum at FIT, Gift of Mrs. Bartle Bull.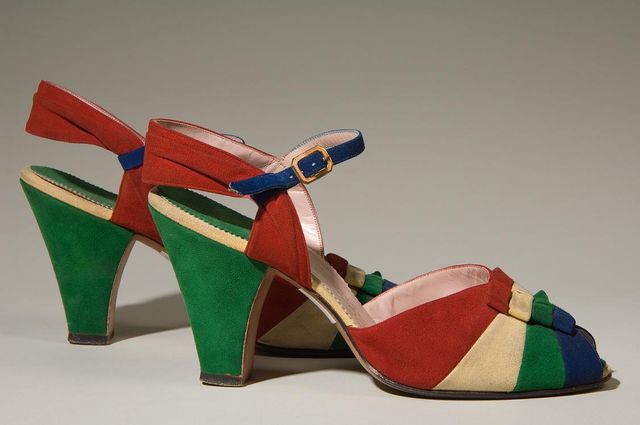 Delman, ankle strap sandal with peep-toe, red/blue/yellow/green suede, circa 1939, USA.
The Museum at FIT.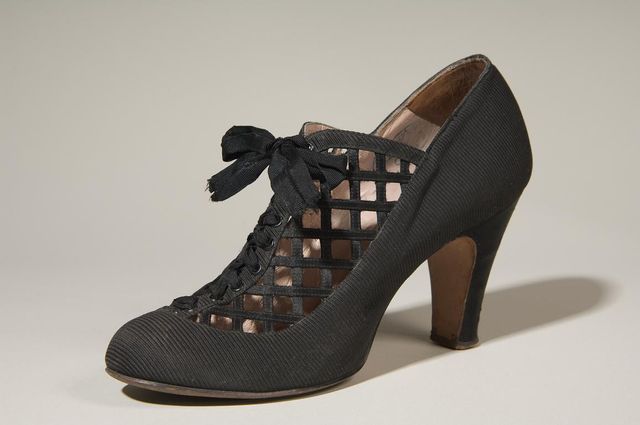 Delman, day shoe, black silk faille, circa 1937, USA.
On loan from Delman Archive.