A Time to Sew, A Time to Mend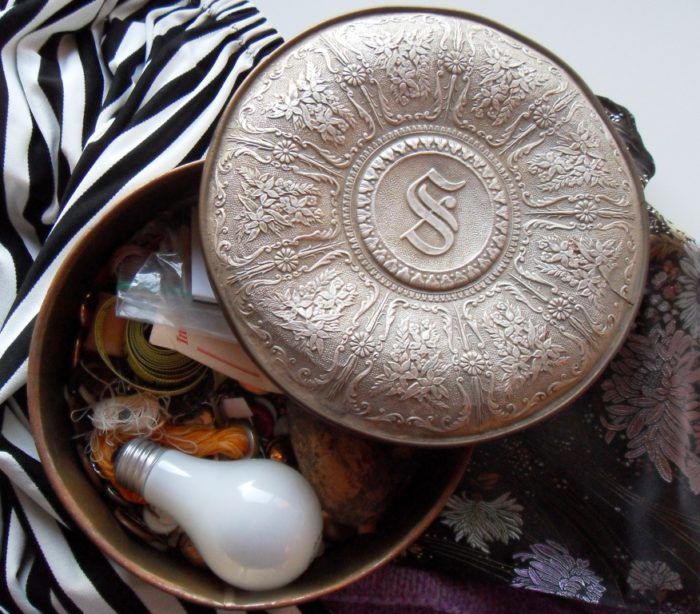 It's funny that while I dream of acquiring the latest, most advanced sewing supplies, mending inspires a different yearning.
If I need to mend something, I want to make those stitches with one of my grandmother's needles. The sewing box I reach for doesn't have a special spot for every notion. It's an old tin with a jumble of real silk thread, bakelite buttons, tarnished snaps, bits of sprung elastic, and a defunct light bulb tossed around inside. You have to pry the tin open with a butter knife, which I would never put up with from my regular sewing box.
For a long time I simply thought mending was a chore – and a boring one. How it irritated me when someone found out I could sew and asked if I could put a button back on a shirt! My sewing time was more important than that! I bet doctors feel something similar when they're asked for a diagnosis at a dinner party. Now, however, I've come to have a different impression of mending. (Although I'm still not eager to do it for other people!)
For one thing, I realized that there are chores I might like – once I stop putting them off. Doing the dishes, folding laundry, and vacuuming – really not so bad. Really! A lot of it is love for the talismans of mending I've saved. It is wonderful to resurrect just the right thing from that jumble, or consider the origin of some of the pieces. Mending time is also quiet time – when you can think, but not too hard. I like to watch TV or listen to the radio and still accomplish something.
How do you feel about mending? Do your friends and family ask for your help? Are garments so plentiful and free time so rare that you don't even do it any more? I think I lost some disdain for mending when I realized it informed my sewing. Repairs are almost exclusively for ready-to-wear garments – as I am sure many Threads readers have found as well. I've learned how NOT to sew almost everything, from buttons to zippers.
In addition to my grandmother's notions, I've used her tips and tricks as well. She learned in grade school never to use a piece of thread longer than the distance from her fingertips to her elbow. The light bulb in the mending tin? It's a darning egg, of course. And some of that silk thread is the color of stockings that came in flat boxes from a very exclusive department store. You didn't throw those stockings out or dab them with clear nail polish when you had a run. You carefully darned them with matching silk thread.
I've posted some pictures of a miniature stocking repair kit I have. I'm not sure how old the kit is and I would love to hear from anyone who might be able to tell me how old it could be. I'm also interested in hearing about any other vintage mending items you may have. I think they were wonderful little marketing tools and I wish businesses still gave them away.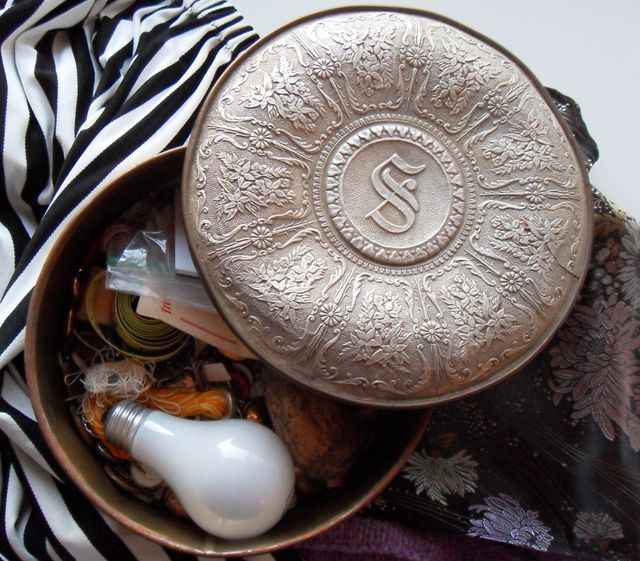 My old mending tin is full of generations of notions and spare thread.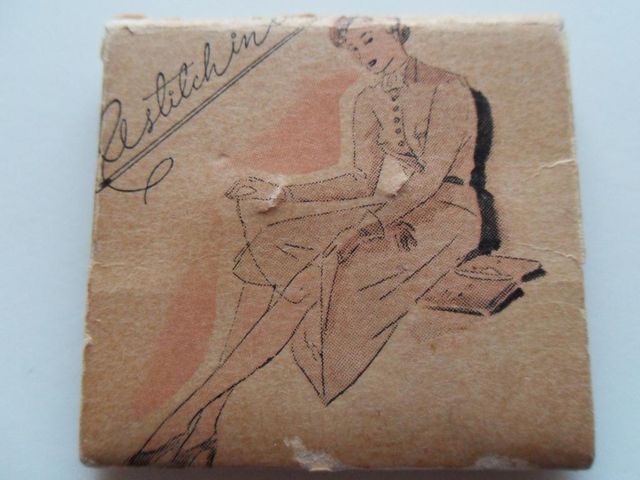 One of my favorite mending mementos is this stocking repair kit. It's about the size of a matchbook.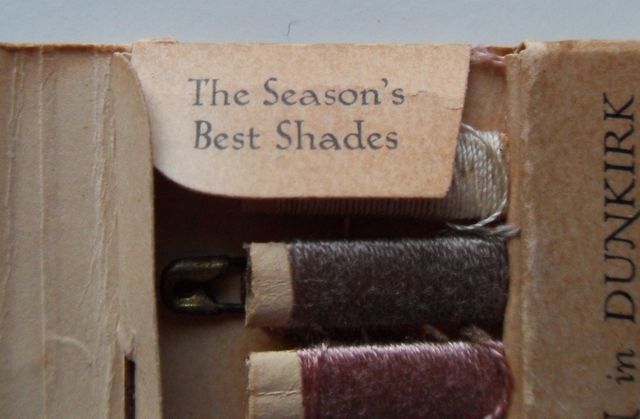 This tiny kit was made for discerning ladies.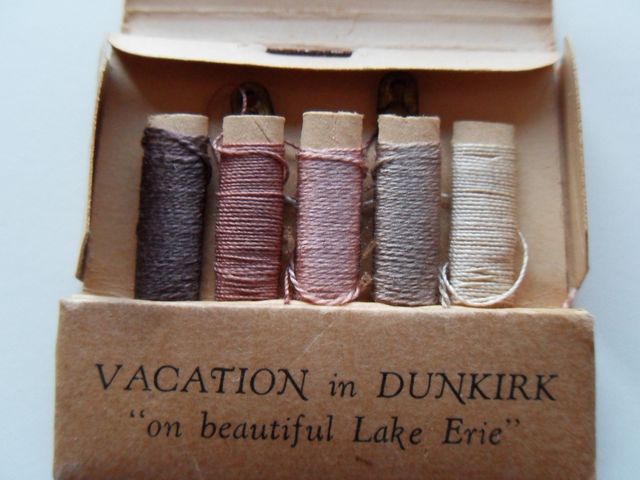 N.S. Briggs & Sons Inc. of Dunkirk-Fredonia, N.Y., created this stocking mending kit, featuring five shades of silk thread. I'm not sure how old the kit is, but think it must have been made during or close to World War II.