Unstick hoops with shaving product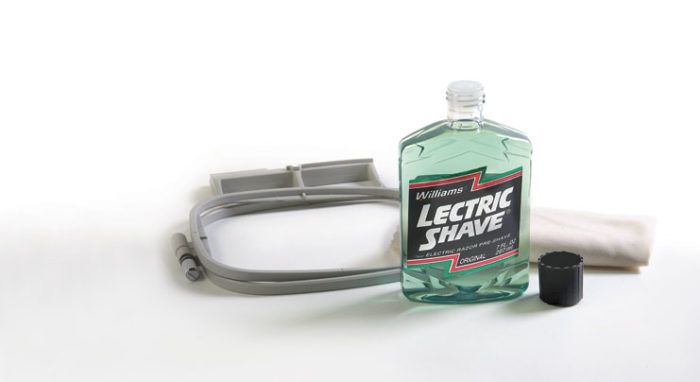 If you use spray adhesives to adhere fabric to hooped embroidery stabilizers, you're likely to wind up with sticky hoops. There are plenty of products that will degunk your hoops, but I've found that nothing works as well as Williams Lectric Shave. Wipe it on the hoop with a soft cloth, and the adhesive residue disappears easily. And your hoops smell fresh and clean.
-Mary Kresin, Shelbyville, Ky.
Do you have a good sewing tip? Send it in, and we'll pay you if we publish it in Threads magazine. We'll also select the cleverest tip in each issue, and the winner will receive a gift package from Taunton Press including Threads DVDs and other instrucional sewing books.
Send tips to:
Threads Tips
POBox 5506
Newtown, CT 06470
or by email at:
ThreadsTips{at}taunton{dot}com