"Wicked Witch" test for wool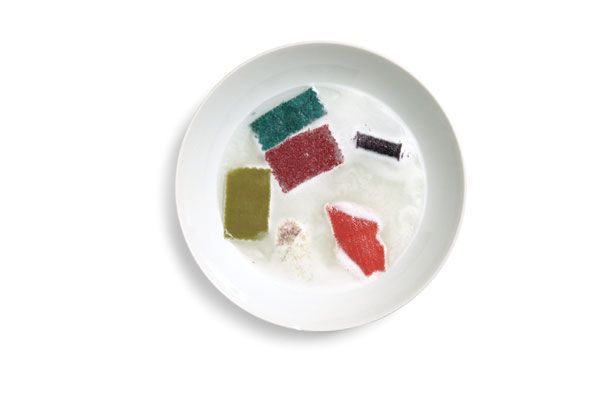 To determine if fabric is 100 percent wool, soak a small swatch of it in chlorine bleach for about eight hours. If the swatch dissolves completely, is significantly smaller, or has clearly disintegrated, it's all wool, not a blend. Some wool fabrics have finishes that inhibit the action of the bleach and may not disintegrate entirely-if in doubt, try washing a swatch thoroughly to remove any finishes, then perform the bleach test.
– Laura Ziemer, Portland, Ore
Do you have a good sewing tip? Send it in, and we'll pay you if we publish it in Threads magazine. We'll also select the cleverest tip in each issue, and the winner will receive a gift package from Taunton Press including Threads DVDs and other instrucional sewing books.
Send tips to:
Threads Tips
POBox 5506
Newtown, CT 06470
or by email at:
ThreadsTips{at}taunton{dot}com