How to Create an Interlocking Seam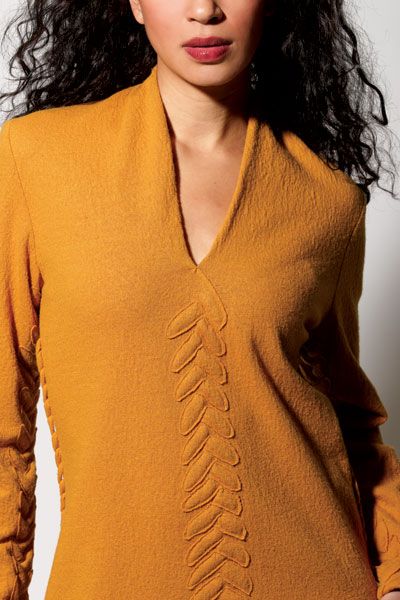 The winner of Most Unexpected Seams award, during last year's All About Seams Challenge with ASDP, featured an interlocking seam, a braided edge finish, and a whipstitched standard seam that transforms seam allowances into embellishment—all perfect for felted jersey since the edges don't ravel. Choose a pattern with simple lines, or add straight seams for the interlocking techniques. We show you how to put your garment in the spotlight, with this seam showcased on Ruth Ciemnoczolowski's design.
1. Create a pattern for the seam edges. Experiment with paper to cut "leaves" or "fingers" along the seam edges. Figure out the correct angle and finger length so they interlock, lie flat, and don't leave holes when the seam is stitched. The fingers shown are 1 3⁄4 inch long and 3⁄4 inch wide. The slits between the fingers should end on the original seam allowance. When the design appears to work, test it in fabric.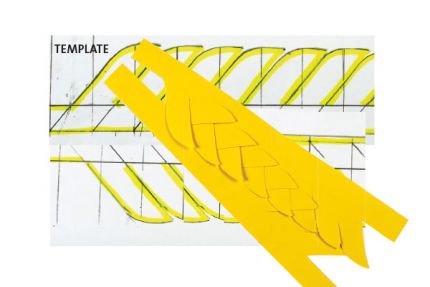 2. Trace the new seam-edge shape. Trace your paper pattern onto the appropriate edges for the seam, and cut it out.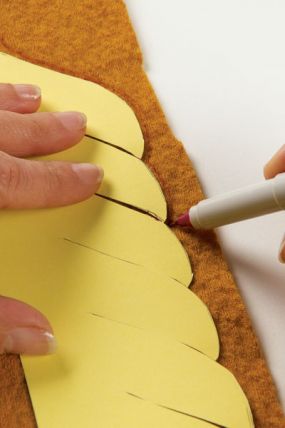 Trace the seam edge shape.
3. Weave the fingers to form the cable. With the edges lapped, intertwine the fingers to look like a braid, as shown above in paper and at right in fabric. Pin each finger in place.

4. With matching thread, edgestitch around each finger. (Edgestitching is shown in black here for visual clarity.) Stop as needed and pull the thread tails to the wrong side, and tie them off.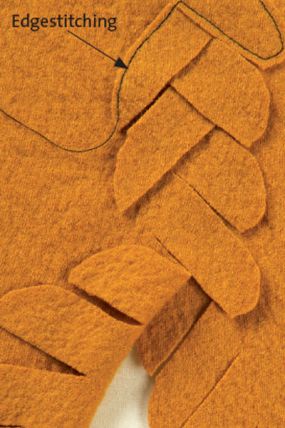 5. Stuff the cable with yarn. For added dimension, stuff the cable slightly with fluffy yarn from the wrong side (trapunto style).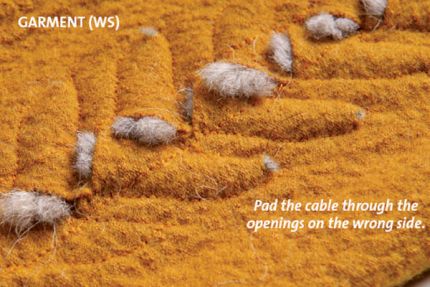 Pad the cable through the openings on the wrong side.
excerpted from "Seams on Stage", Threads #148, p.37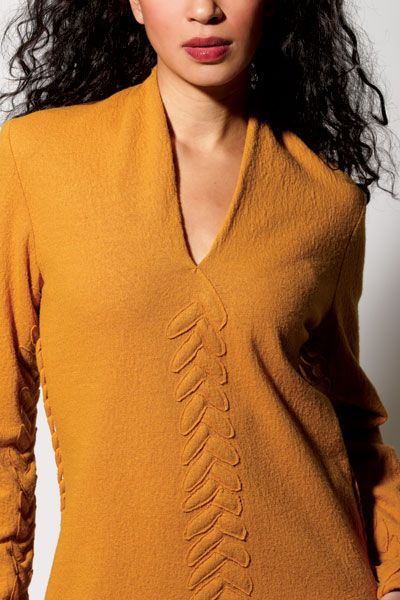 The intertwined fingers create a camouflaged seam that looks like embellishment.