Meet Threads' Contributing Editor, Susan Khalje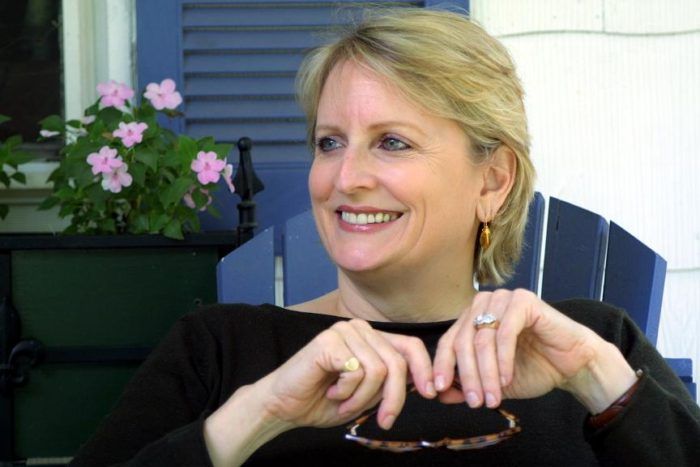 Threads is fortunate to include 4 amazingly talented contributing editors on our masthead: Susan Khalje, Kenneth D. King, Mary Ray, and Louise Cutting. They are each an expert in their area of sewing interest—but their interests are extremely varied. This blog will focus on Susan. You can read about Kenneth in a previous blog post. Watch for future blogs about Mary and Louise. We want you to get to know them the way we know them—as more than simply a Threads author.
Threads: How would you describe your current career?
Susan: I always have trouble with that question because I do a lot of different things and because not everyone is familiar with couture sewing, which is my focus. I tell people it's the sewing equivalent of gourmet cooking—and that seems to resonate. When I see a little glimmer of understanding in their eyes, I know they understand. In my heart of hearts I think of myself as a dressmaker, but I don't really wear that "hat" anymore, and that title is a little outdated for me. Perhaps a more current and accurate description would be a dressmaker who teaches and writes with couture as the primary focus.
Threads: When you were young, did you envision this career for yourself?

Susan: Absolutely not, and though I loved Home Ec in junior high and high school, I never, ever thought sewing would be what I'd do. I wanted to be a translator of French and Russian and work for the U.N. Much to the dismay of my Russian teacher, I decided instead to go to a music conservatory, and was a classical musician for many years (including four in London). Eventually, I came back to New York. I'd injured my wrist, and that's not good if you're a pianist; besides, the trans-Atlantic commute was beginning to wear on me.
Happily, through a friend, I landed a job at a small couture house in Manhattan, and the rest is history. I fell in love with couture the minute I walked in the door, and it has enchanted and fascinated me ever since. As a result, I've had to find ways to serve that rather narrow avenue of sewing. I directed my custom business to bridal couture which is a good focus for one-of-a-kind dresses that use beautiful fabrics and need to be carefully engineered. Now that I've moved away from most custom work, I write about couture; I teach couture; I explore couture in Paris. I'm also working on a series of couture-related CDs. I guess you could say I'm essentially a one-trick pony—a skilled one, certainly, but I do have that narrow couture concentration in all I do. The challenge has been to find outlets for couture and directions in which my fascination with it can go.
Threads: What do you treasure the most about your current career?
Susan: I think it's the friendships that I see develop in my classes that I value the most. A group comes together, and they're people with strong common interests—interests that are a little bit apart from what most people are occupied with—so there's a really powerful connection right away. I've seen marvelous friendships develop, and that was unexpected. I knew I could teach people; I knew I could help them do better work, but I didn't know I'd be introducing them to a whole set of kindred spirits. That's an awfully nice and completely unanticipated benefit.
Threads: Tell us about your current sewing space and how it works for you.

Susan: I recently re-organized my sewing space completely, and it made an amazing difference. I work out of two rooms, and both had become a mess. My business had grown, and not in a particularly organized way. The filing cabinet was in the studio; the cutting table was in the office. My big work calendar was on the wall by the ironing board in the studio; closets were ignored. My daughter's hand-made doll house was in one corner of the office on top of an unused dresser. The wallpaper in the studio had become a sort of giant bulletin board. For someone who is generally rather organized, the situation just wasn't helping me at all. So I decided to completely separate the two functions: the actual sewing and the business of sewing. I decided on paint colors, ruthlessly threw things away (even most of my old Threads magazines, now replaced with the Threads Archive DVD), gave things away (mostly fabrics that I knew I'd never use), packed things up, and started organizing. And it worked, I have a beautiful studio that is so much more fun to sew in and a lovely office. I feel more productive in both areas now. It was long overdue, and I'm so glad the transformation has occurred. I live in the country, and I look out at farms, horses in the fields, and a beautiful valley, and now, finally, the view within is as nice as the view without.
Threads: Do you have any advice for people starting out?

Susan: Just do it, because the more you do it, the better you'll get. Get good instruction; become a thinking sewer (that is, allow yourself to figure things out to get to know the logic of our art), and just keep at it. Visit exhibits; read all the good books, especially the ones that will inspire you visually; and just keep raising the bar.
If you've ever had the pleasure of taking a class taught by Susan, or you've had the opportunity to meet her in another manner, please share your story with us. To learn more about Susan, visit her website, SusanKhalje.com.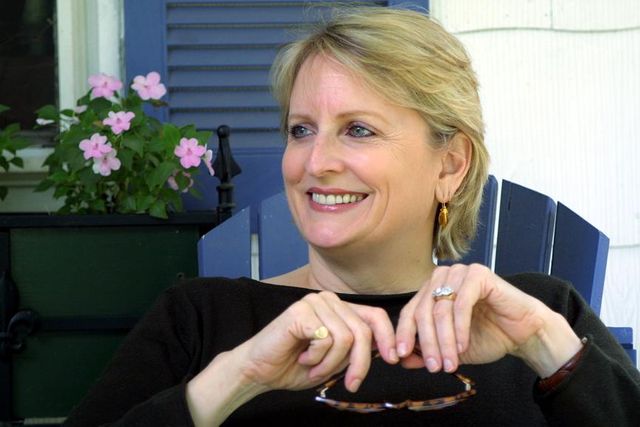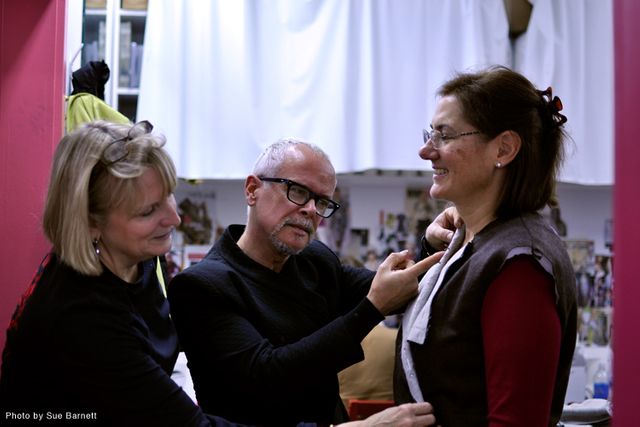 Susan working with fellow Threads Contributing Editor, Kenneth D. King.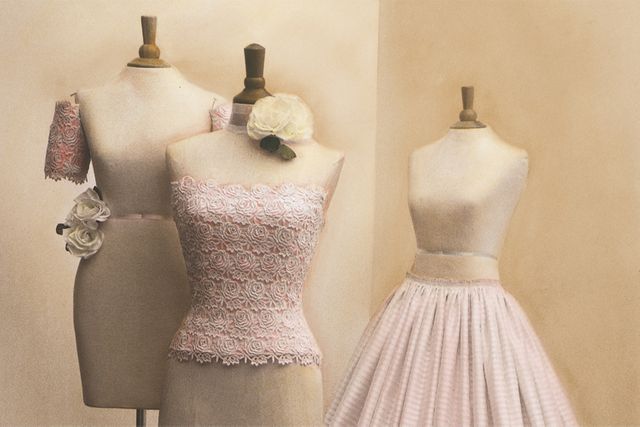 Couture gowns in progress.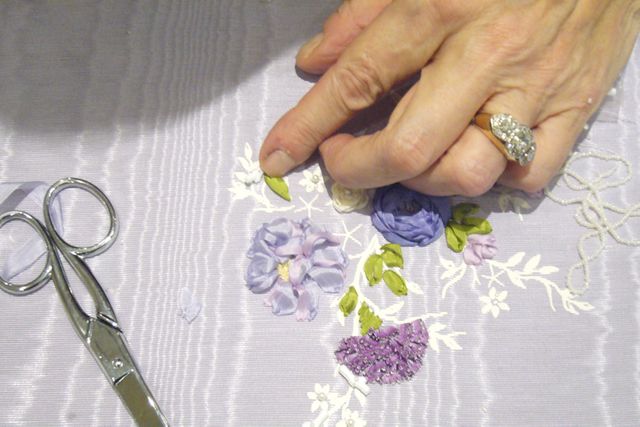 Ribbon embroidery adorning fabric that is about to become a bridal gown.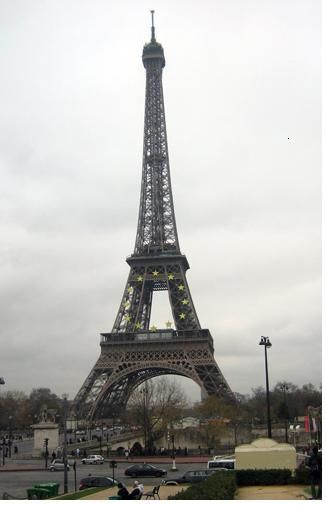 The Eiffel Tower in Paris. Susan makes it a point to visit often to obtain inspiration.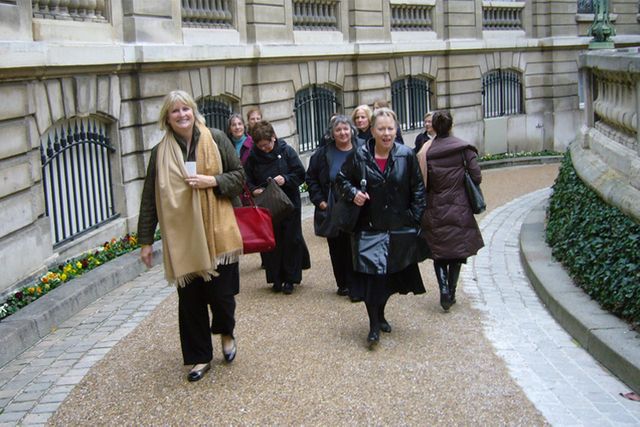 Susan escorting a group of sewers in Europe.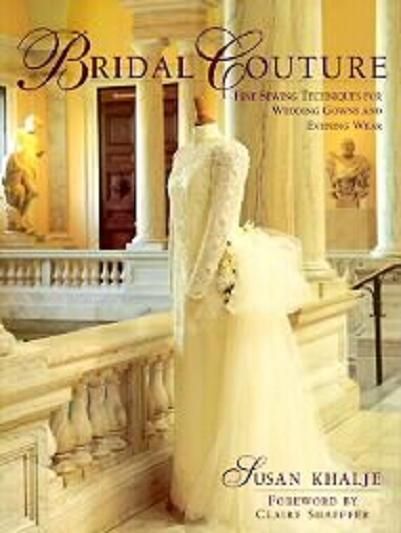 Susan's book, Bridal Couture.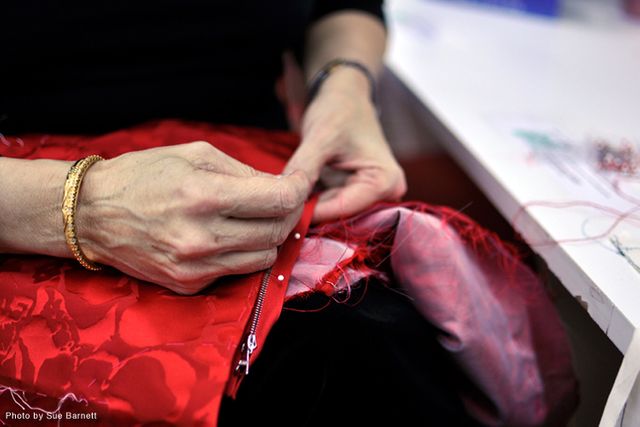 Working on a red couture gown.