Spring Cleaning for Your Fabric Stash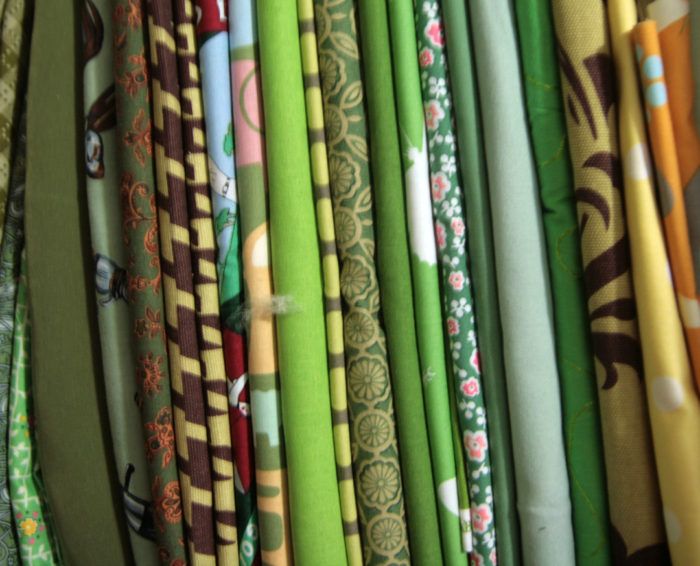 It's that time of year when everyone starts cleaning their spaces. And for sewers, spring cleaning takes on a whole new meaning–it's time to tackle reorganizing your sewing area.
This year I decided to take on the overwhelming task of organizing my fabric stash. In my fantasies, this will give me access to a whole extra closet in my apartment and inspire me by putting all that I have on hand on display.
I've chosen a shelf unit for my stash, but have yet to purchase it. I've settled on the extra-large Expedit unit from Ikea, and divised a way to wrap my fabric into mini bolts that will fit perfectly inside each cubby hole in the unit. It will be going in my hallway, safely hidden from harmful sunrays.
After cutting down recycled cardboard to create my own bolts, I discovered archival cardboard from the comic book store. I had seen the comic-sized ones several times, deemed them too small, and originally went the DIY route. However, after a little research I came across magazine-sized archival backing boards. They're the perfect size to fit most shelving units and most fabric pieces. They're also acid- and dye-free so they won't damage materials.
To make the mini bolts, I simply folded the fabric around the cardboard and then rolled it into a bolt. I tucked under the raw ends and pinned them in place for a finished look. For longer yardages or thicker fabrics, I just used 2 (and sometimes 3) cardboards stacked together for more support.
It's a tedious process, but I'm about 1/4 of the way done with my stash. Hopefully I'll finish this monumental job before the season's end.
How do you store your fabric stash? Do you have any special tricks or tips?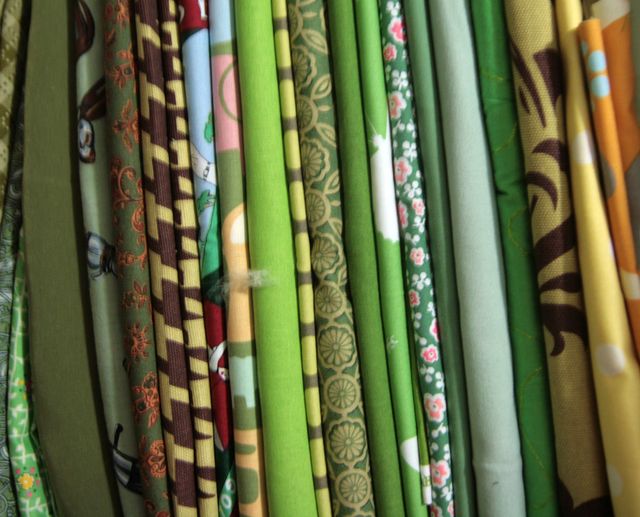 Part of the green section in my fabric stash.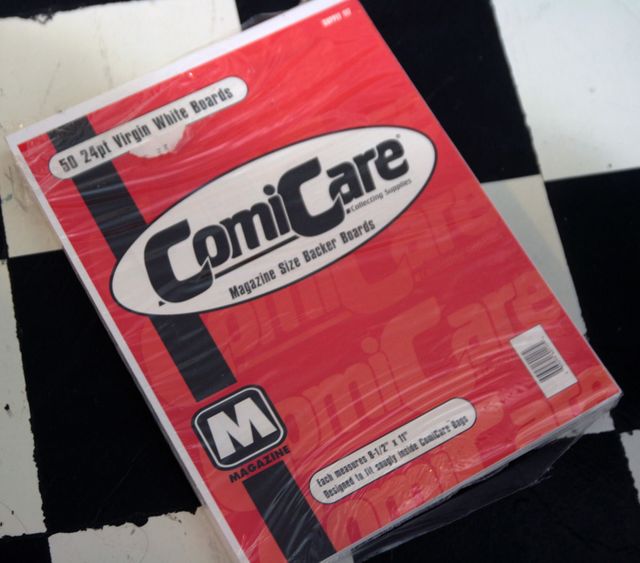 Archive magazine backing from the comic book store is acid free and safe for delicate fabrics.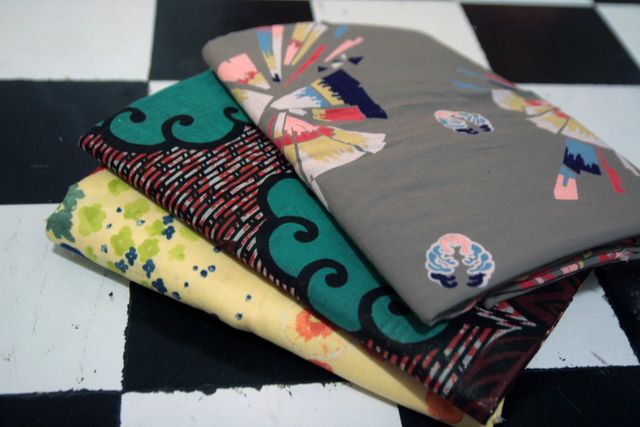 Finished mini bolts. The yellow fabric has 4 yards and the two above have about 2 yards on each.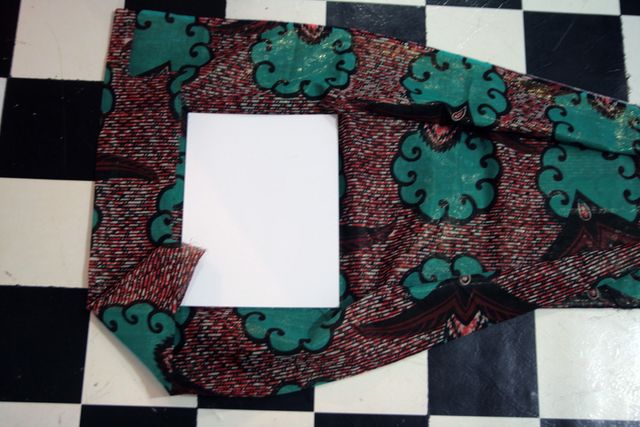 Fold fabric around the archive cardboard. If you have a lot of yardage or a thicker fabric, use more than one piece of cardboard stacked.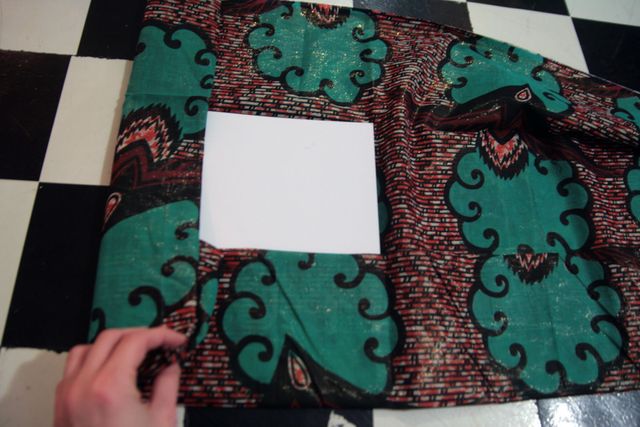 Wrap the fabric around the archival cardboard.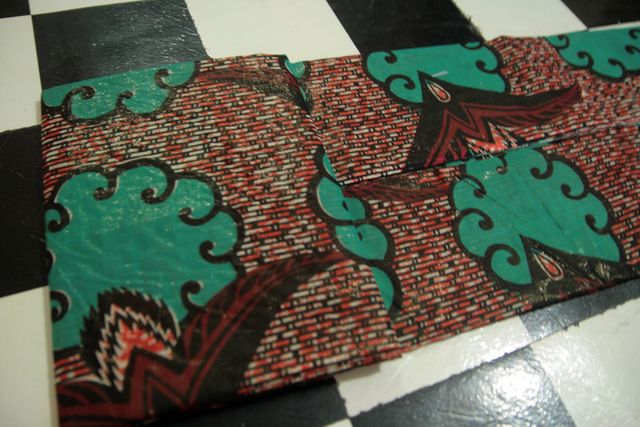 Roll up the fabric into a mini bolt.