Why Wallpaper When You Can Use Fabric?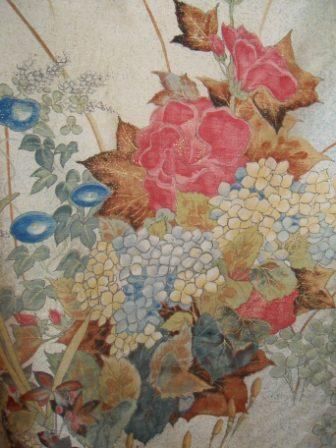 I love home decor projects, but as a renter, I must refrain from doing anything expensive or permanent. I have to remind myself that the landlord and the next tenant may not appreciate my taste!
My new apartment though, is entirely off-white: walls, ceilings, carpet – even the bathroom tiles and the kitchen cabinets. It appealed to me when I looked at it, but three months later that clean, blank slate is looking pretty boring.
I started to look for temporary projects that were quick, and simple and I came across one that I think will be fun and make a big difference: Using fabric as temporary wallpaper.

More on home decoration:

• Video: How to Make Reversible Chair Covers
• How to Make an Abstract Pillow Top
• How to Make a Faux-Foliage Rug

I wanted an accent wall in the bedroom. I found a how-to article, "The Quick Fix Fabric on Walls" at RentalDecorating.com. I'd like to know if anyone has tried this technique and if the results were successful.
When you need to remove the fabric, it peels off the wall – no harm done
The instructions are simple: Wash the wall, then use push pins to fasten fabric along the wall's top edge. Apply fabric starch to the wall (with a paint roller or from a spray can), starting at the top and smoothing the hanging fabric over it until you reach the floor. Hang another panel, matching the pattern and repeat the starch and fabric application down the wall. After the wall is covered, you trim the fabric.
You don't have to do an entire wall, either. You can cover any portion of a wall, or just a section and "frame" it with fancy trim.
I picked out my fabric, a giant silk floral with a pretty sheen (a white bed headboard and a bookcase will go against the wall, so that will cut the print's impact). I pinned it up in the living room in two panels, just to get practice matching the panels. I lucked out in that the 2 2/3 yards I needed for each piece came within a few inches of the pattern repeat.
Test run with laundry starch
I tried several craft and home supply stores, but couldn't find fabric starch. So I went to the grocery store and got a spray can of Niagara starch – and it worked!
I washed a section of wall, then sprayed it with the Niagara starch. I used a piece of fabric left over from lining a bag – it's about the same weight and texture as the silk. The next morning, it was still there. No bubbles or peeling and even the tiny frayed threads were still splayed out on the wall.
When I peeled it off, it came away from the wall easily. I think that you could even wash and use fabric from this project in something else later. I am going to keep looking for a plastic-based starch before I complete this project in earnest – I am concerned that a corn-based starch could draw insects. The Niagara Starch didn't list ingredients on the label, and I haven't found it online yet either. 
Please share if you've ever tried this technique. I'm also looking for more temporary and/or inexpensive decorating tips, so please fill me in if you have ideas!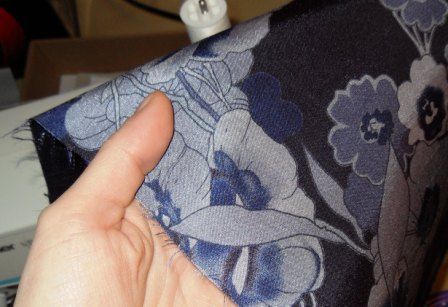 The fabric was no worse for wear, in fact it had a very nice stiff hand from all the starch!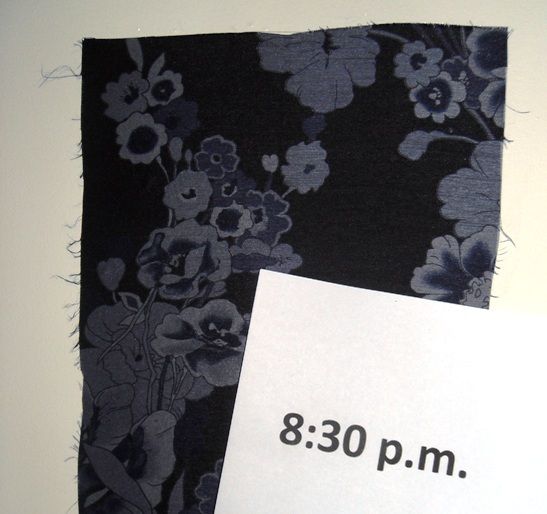 The fabric went up nice and smooth with the starch - I just smoothed out any bubbles with my fingers and a rolling pin.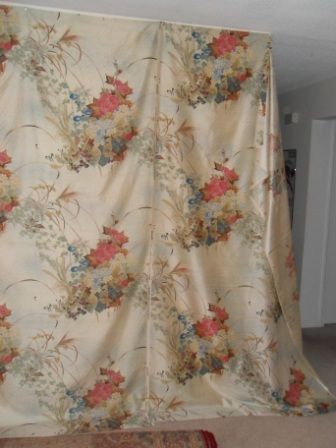 I'm not going to seam the panels together. I thought it would be easier to leave both selveges on the first panel I apply, then turn one edge under on the second panel. I'll be able to gently shift and match the panel as I put the starch down the wall.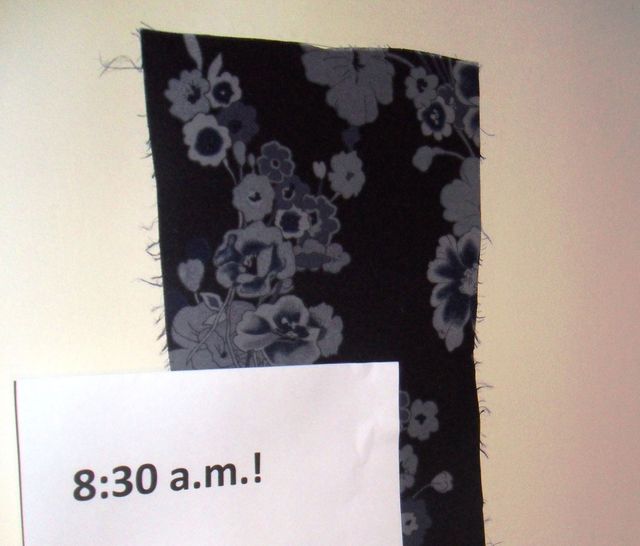 The next morning, the fabric was still up.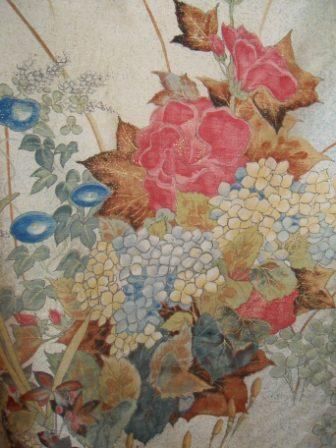 I loved the colors and the sheen of this silk floral. It's going up on one wall of my bedroom.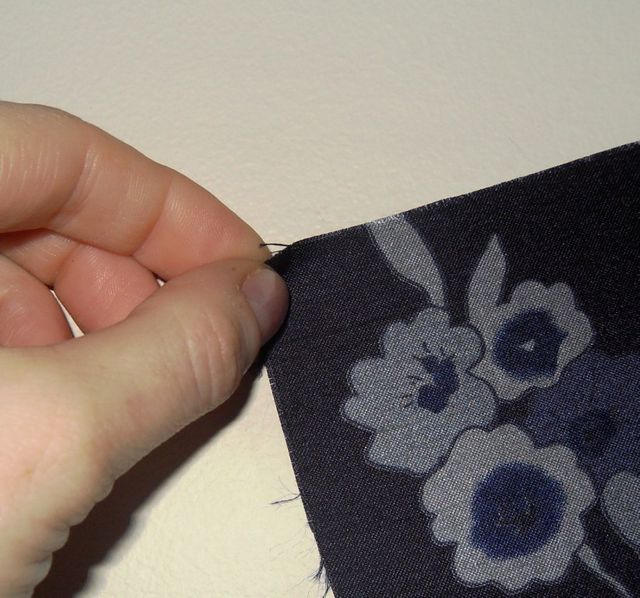 It peeled off very easily, with no sign on left on the wall that the fabric had been there.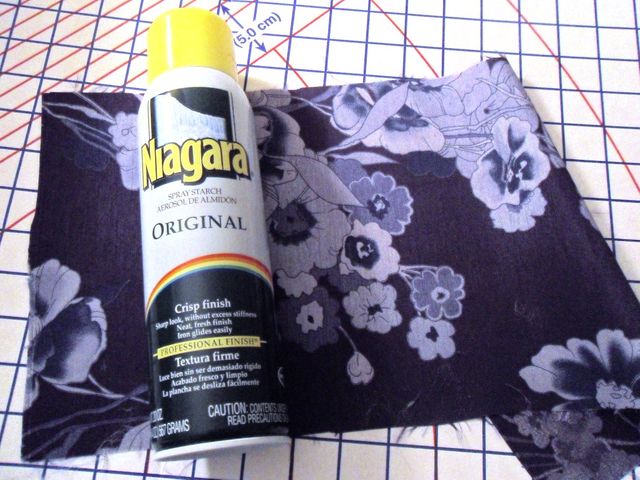 Niagara starch worked in a test run of my fabric as wallpaper project. It lightly adhered a 12-inch by 24-inch piece of fabric to the wall overnight.