A Sewing Kit Fit for a King (or Queen)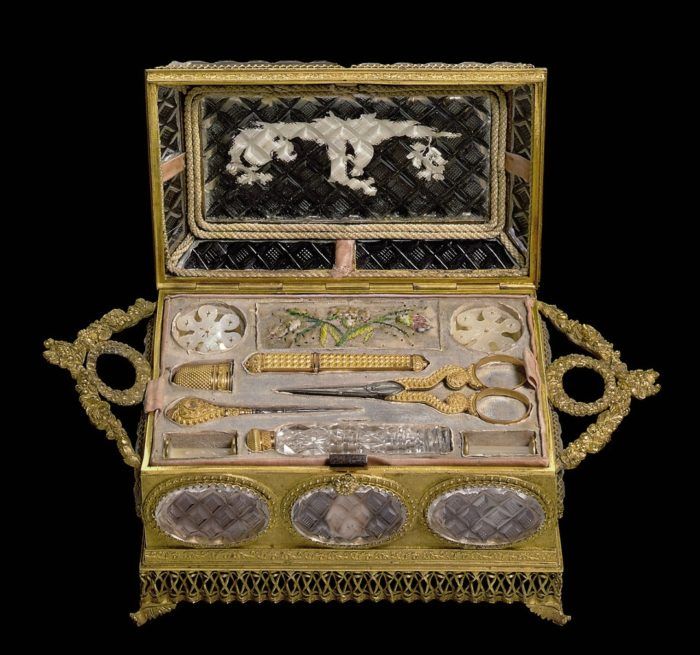 Looking for the ultimate Mother's Day gift for the sewer who has it all? Do you have $30,000 to spare?
This week Christie's New York began releasing the collection of items known as A Marriage of Collections: The Property of Dr. Julius and Dena K. Tarshis into auction. The collection highlights the Tarshis' belongings from the 19th century.
Above is the Ormolu-lounted Bercy Glass Musical Sewing Basket, or Coffret a Couture. They estimate the piece is from around 1830 and will auction for about $20,000 – $30,000. Inside the basket are notions made with 18-karat gold, including a pair of scissors, a thimble, needle case, and mother-of-pearl bobbins and spools. The box plays two songs and features a young woman on the cover with the inscription pensez a moi (think of me). The pieces are so delicate and ornate, it makes you wonder if they have ever been used at all, or if they were made to be purely ornamental.
For more information and photos, visit the auction on Christie's website.