Tepee relaxes magnetic pull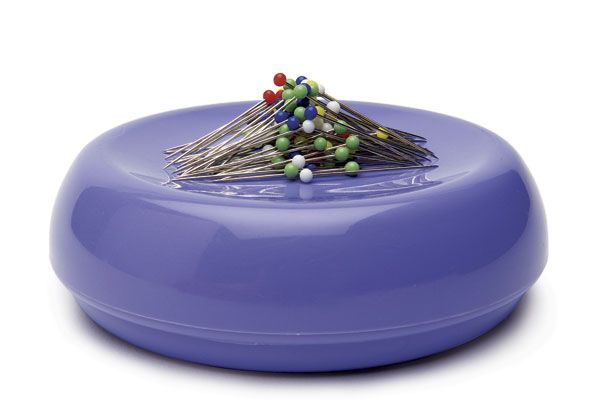 My magnetic pin holder secures my silk pins so tightly that it's difficult to remove them, so I push a knitting needle or stiletto under the pins to sculpt them into a tepee shape. Then I can remove individual pins effortlessly while the rest remain securely attached to the magnetic base.
-Elizabe­­th Shelton, Cedar Rapids, Iowa
Do you have a good sewing tip? Send it in, and we'll pay you if we publish it in Threads magazine. We'll also select the cleverest tip in each issue, and the winner will receive a gift package from Taunton Press including Threads DVDs and other instrucional sewing books.
Send tips to:
Threads Tips
POBox 5506
Newtown, CT 06470
or by email at:
ThreadsTips{at}taunton{dot}com