A Call for Closures: Send Your Stories to Threads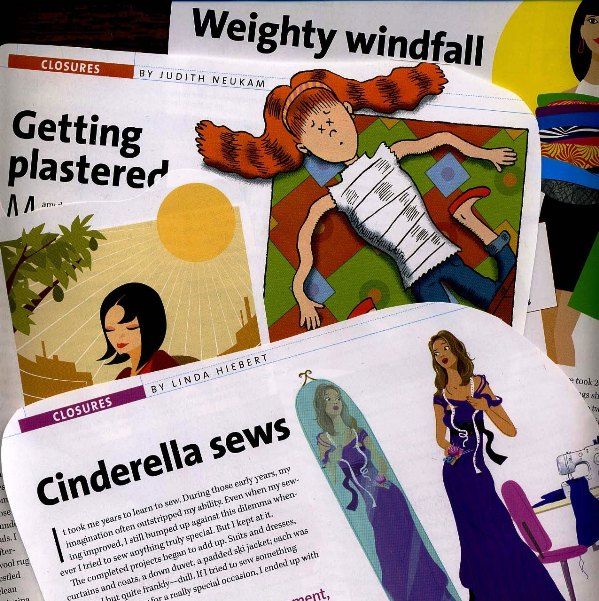 One of my favorite tasks here at Threads is to read and select a Closures essay for the last page of each issue. Some of the stories are hilarious: What Threads reader can forget Technical Editor Judith Neukam's "Getting Plastered" in issue No. 146, about her nearly fatal attempt to create a plaster dress form. (I didn't get to pick that one, but I enjoyed it!). A humorous or uplifing Closures story is a sort of happy ending to each issue. Every one is interesting for its insight into the lives of Threads readers and the reasons they enjoy sewing. It doesn't feel like work to read them, though it is difficult work to pick only one for each issue.
I'm writing today to remind ThreadsMagazine.com visitors that we are always seeking new Closures submissions. It is easy to enter your story for consideration. Just follow the guidelines below about length and send your story and the information we need to process your submission.
I look forward to reading more of your stories.
Closures guidelines
Closures essays should be 500 to 600 words in length.
In addition to your story, please include a little information about yourself and your sewing interest.
When you send in a Closures submission, please mark it as such in the subject line of your email. Email submissions are preferred.
Be sure to include your first and last name, postal mailing address, and phone number, in your correspondence.
Send email submissions to:
Threads Editorial mailbox, [email protected]
Thank you – and keep those Closures coming!