Add a Blast of Color with Fabric Spray Paint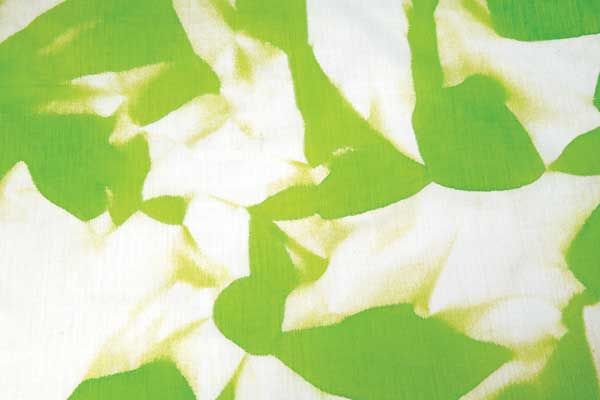 This season, designers updated retro tie-dye and ombré looks with vibrant designs. You can re-create this style easily with spray-on fabric paints to give your garments a masterful makeover. Keep the look current with a simple silhouette and colors that reflect the season. And, follow the designers' lead by pairing a bright hue with a neutral like gray, white, or beige.
Spray fabric paints are available in a variety of colors. Two types to try are Fabric Spray Paint by Tulip and Simply Spray Soft Fabric Paint. Both products open up a world of color options with minimal mess. They don't require you to mix chemicals or make cumbersome tubs of dye. Try these techniques on ready-to-wear garments or on your own designs for an instant shot of color wherever you like.
Master the Technqiue
Try these tips and tricks to help you create the look you want. If you don't have one of the spray products listed here, you can put fabric dye in a spray bottle and use that instead. Simply Spray is an aerosol product and produces a continuous stream of paint, while Fabric Spray Paint by Tulip is a pump and applies paint in bursts.
• Choose the right garment or fabric. Stick with cotton, silk, linen, or rayon. Avoid polyester and other synthetic fabrics because they do not absorb paint easily. Always prewash your fabric or garment before you paint it.
• Protect your work surface. Place a drop cloth or trash bag over your work surface. Put a layer of plastic inside your garment to prevent the paint from soaking through to the other side.

• Apply light coats. Start with a light coat of color, and build up. You can always add more, but you can't remove it once it has been applied.
• Eliminate drips. Begin by spraying aerosol products away from your project, and then aim the spray at your project. To finish, pull it away again. This helps prevent drips from landing on your fabric at the beginning and end of the stream.
• Test on fabric scraps or paper. Practice your painting techniques on scrap fabric or paper first. Experiment with mixing colors and intensities to get the look you want.
Design Ideas
Try these techniques to create unique designs that elevate the complexity of the look. Fabric spray paint opens up a whole new world of color opportunities.
Pleat It
Fold pleats into the fabric before spraying it. The pleats remain unpainted and create amazing contrast.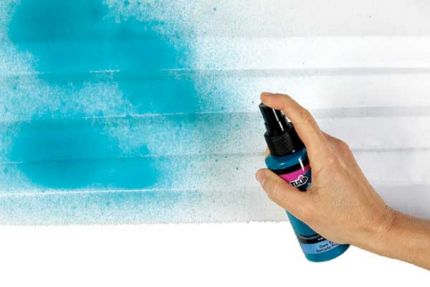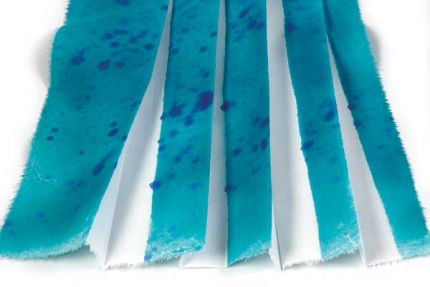 Go for Ombré
Blend one color into the garment for an ombré effect. Start with the lightest layer, and build up to the darkest layer. You can also create multicolored ombré designs.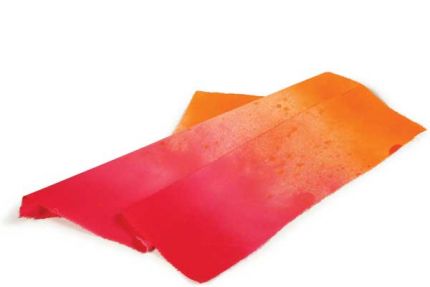 Create Modern Tie-Dye
Bunch up your fabric with rubber bands, and spray over the fabric. Blend similar colors together for an updated version of tie-dye.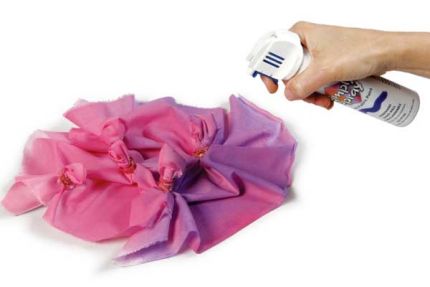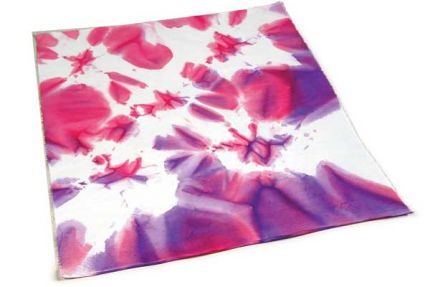 Crinkle It
Bunch up the fabric before spraying it for a random textured look.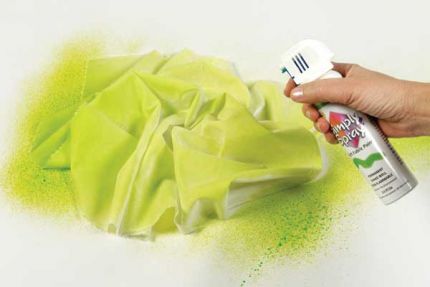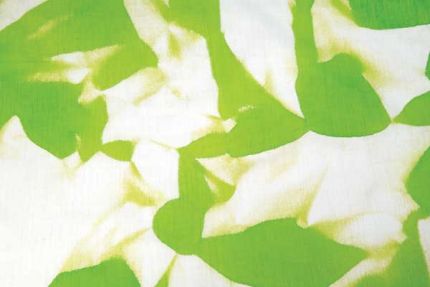 Make a Batik
A resist forms a barrier between the paint and the fabric. When using something like Tulip Fashion Art Resist, you draw a design on your fabric first. Then you spray-paint the fabric; the fabric won't absorb paint in the places where the resist has been applied. Wash away the resist as directed in the resist manufacturer's instructions.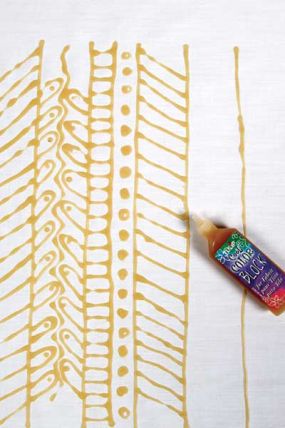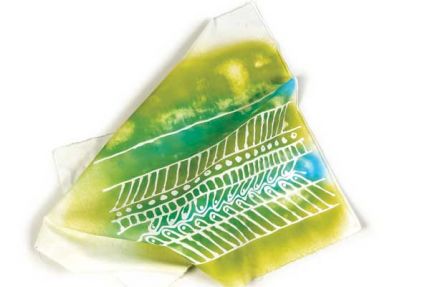 excerpted from "Paint Job", SewStylish Spring Fashion 2010, p. 70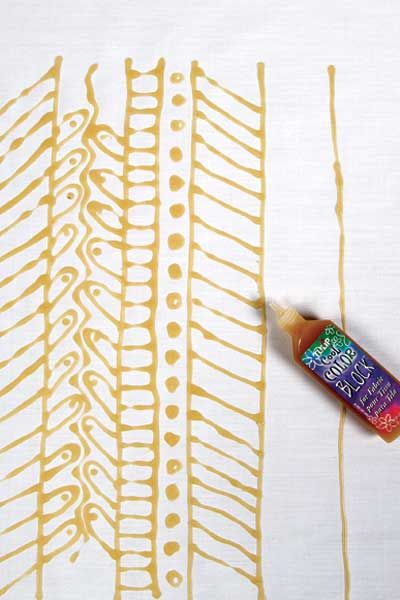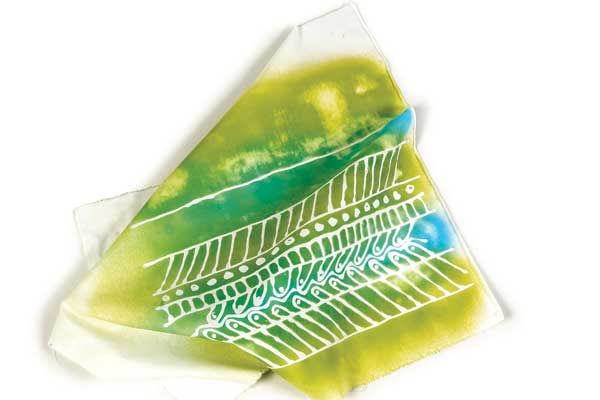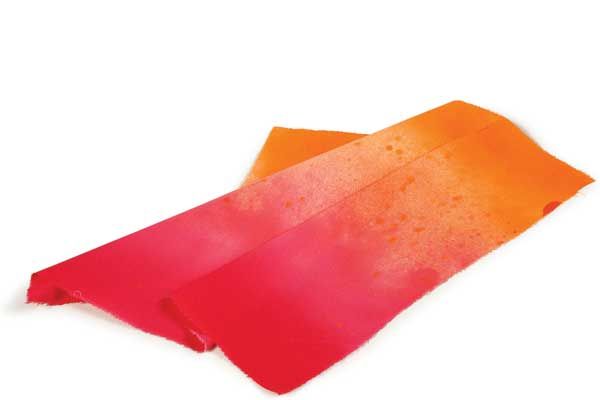 Go for Ombré: Blend one color into the garment.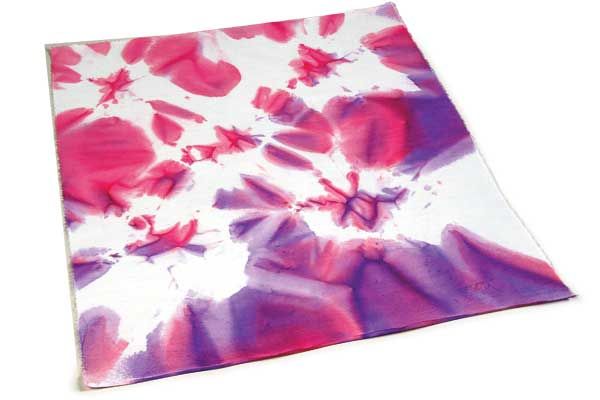 Create Modern Tie-Dye: Use rubber bands to get this classic look.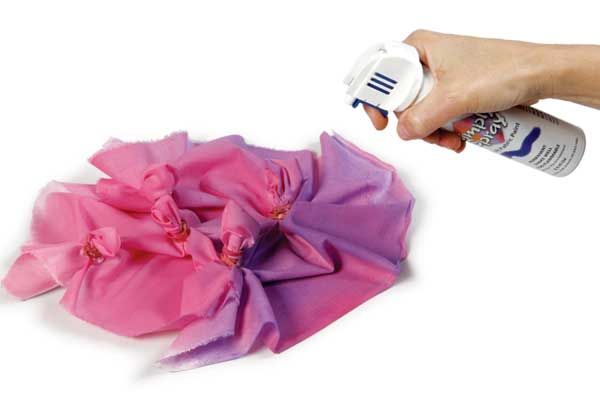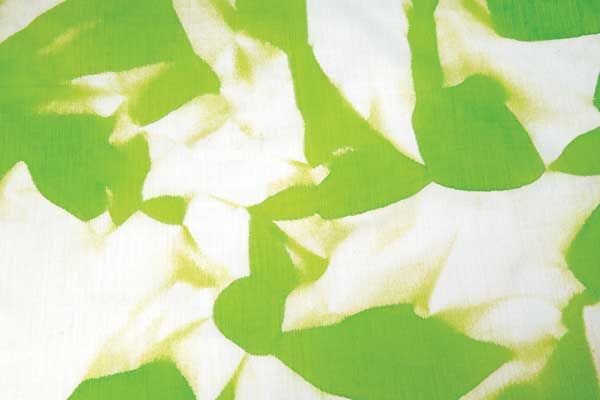 Crinkle It: Simply bunch up the fabric before spraying.