California's recent Maker Faire included several sewing opportunities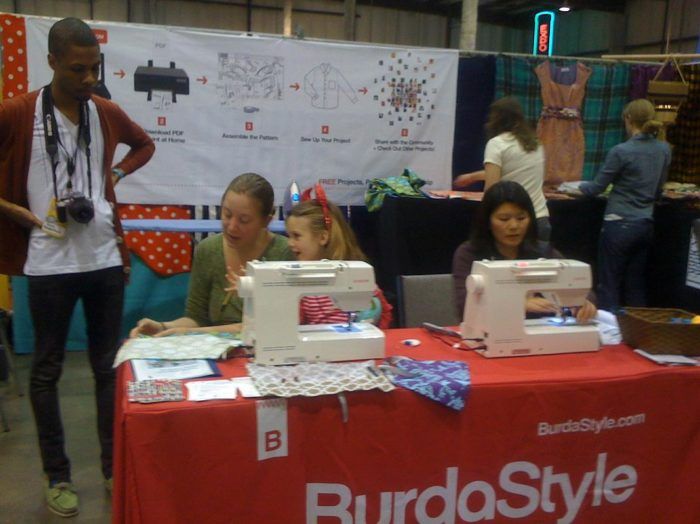 Maker Faire draws a huge crowd
An amazing 95,000 crafters attended Maker Faire 2010 recently held in the San Francisco Bay Area. Maker Faire is also held annually in Detroit and NYC. Each Maker Faire festival celebrates all things innovative, creative and hand-made. The general public is invited to attend.
Singer provides machines for passionate "makers"
Singer Sewing Company was there to lend a helping hand by sponsoring three diverse project areas. Singer sewing machines and Singer Home Essentials irons were on hand at the BurdaStyle Make-and-Take Lounge where makers could create two easy craft projects; machines helped DIYers turn old clothes into new, personalized fashions at the Swap-O-Rama-Rama; and Singer machines assisted the Etsy Plush Street Team as they taught visitors how to make their own plush collectibles. According to Gary Jones, Singer President of Mass Markets, "Maker Faire brings together people with an incredibly broad range of interests, many who have never sewn, but who all share a "do-it-yourself mentality."
Singer's machines donated to local organizations
Now that Maker-Faire is over, Singer has donated all of the machines that were used during the event to local organizations, including San Francisco's Exploratorium. The Exploratorium is an experimental, hands-on museum which will use the machines to set up a sewing learning lab as part of it's Studio Gallery. It is housed within San Francisco's Palace of Fine Arts. This unique museum consists of a "collage" of hundreds of science, art, and human perception exhibits and is a leader in the movement to promote museums as information education centers. Its website is one of the most visited sites in the world.
If you were lucky enough to attend the Bay Area Maker Faire, or you've had the chance to visit the Exploratorium, please tell us about your visit.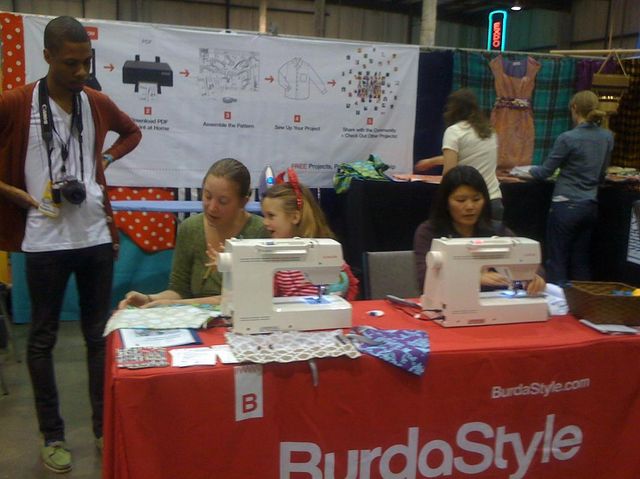 BurdaStyle Make-and-Take Lounge at Maker Faire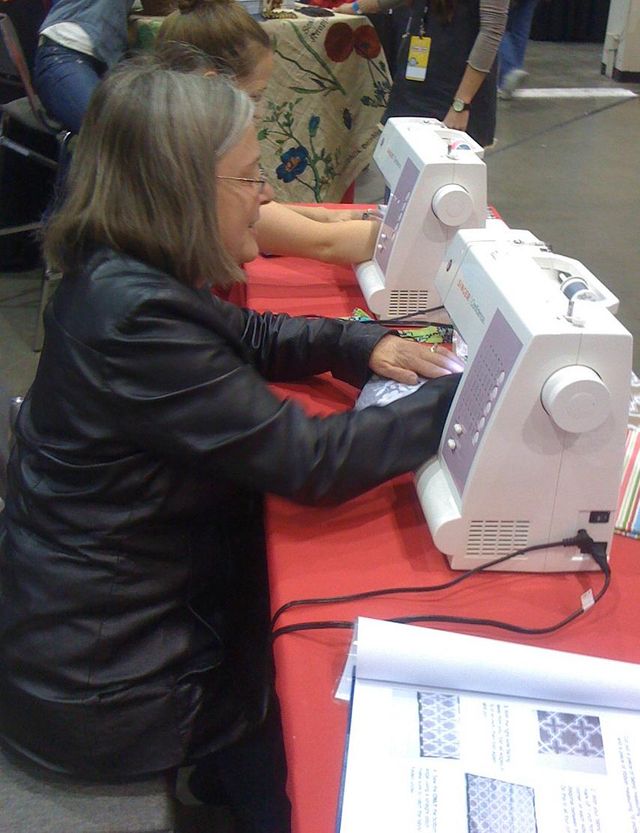 Bay Area Maker Faire sewing activity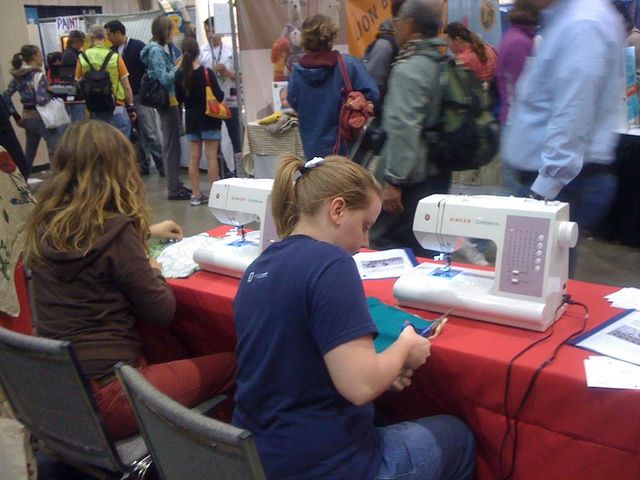 Bay Area Maker Faire sewing activity