Embroider-It-Yourself Fendi Bag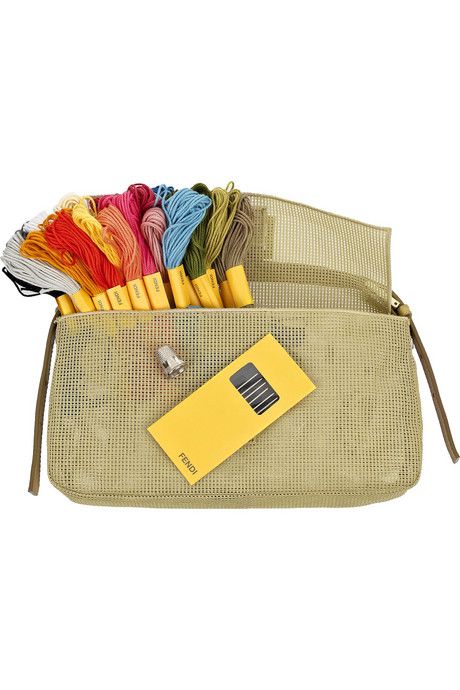 I can't imagine forking over a grand for anything that doesn't house or transport me. I do however appreciate ridiculously expensive clothing and accessories, and have been caught by many a store keeper at Bergdorfs ogling garments I have no business touching.
However, I absolutely cannot imagine purchasing something so expensive and then having to assemble it myself. Enter Fendi's handbag, complete with Fendi embroidery floss, Fendi thimbles, and Fendi hand needles. The bag is actually a very cute version of their classic baguette and is made from raffia mesh to allow easy stitching. I first saw this on Jenny Hart's blog, (who offers amazing embroidery books, kits, and more on her site for a much more reasonable price). Jenny Hart is a tremendous embroidery artist that I've had the pleasure of meeting a few times. If you are ever near somewhere she offers her amazing portrait embroidery class, sign up immediately.
How do you feel about this? Is Fendi nuts? I would feel like I just purchased IKEA furniture at a designer boutique that I had to assemble myself.