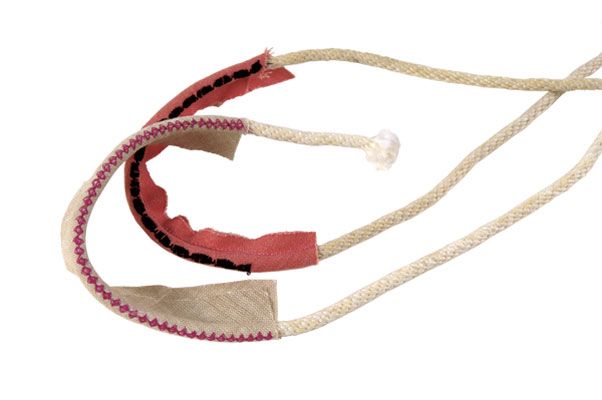 Adding piping is a great way to accent the lines of a garment, but it can have extra visual punch if you apply a decorative stitch to the bias fabric before insertion.
Once I've selected a stitch and thread combination, I stitch it down the center of the piping fabric and then insert the piping as I typically would. The stitch pattern becomes a decorative touch along the edge of the piping. Sew it down the middle—or slightly to one side for a totally different look.
I recommend creating or purchasing extra piping for experimentation. There are so many decorative stitches on my machine and so many colorful, decorative threads available that it's fun to play with them to find the right stitch and thread combination.
— Beth Wehrman, Maxwell, Iowa
Do you have a good sewing tip? Send it in, and we'll pay you if we publish it in Threads magazine. We'll also select the cleverest tip in each issue, and the winner will receive a gift package from Taunton Press including Threads DVDs and other instrucional sewing books.
Send tips to:
Threads Tips
POBox 5506
Newtown, CT 06470
or by email at:
ThreadsTips{at}taunton{dot}com