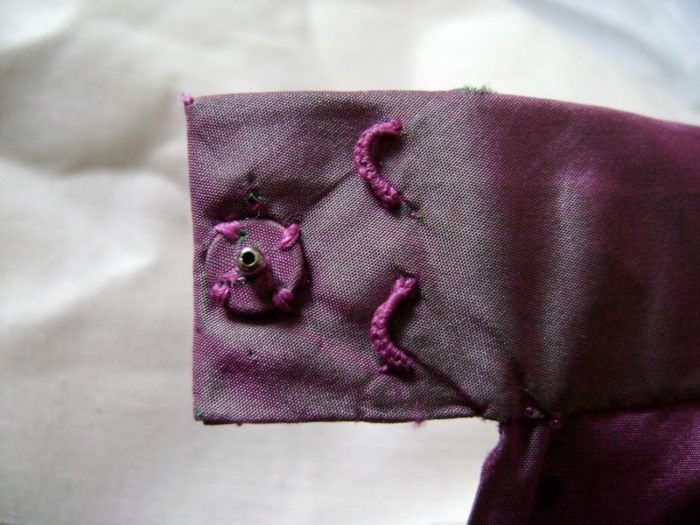 Kenneth King and I often teach together in New York. It's educational, fun, and you can't beat the location–smack in the middle of the garment district. And, you can imagine that our students bring interesting projects. A blouse that one of them worked on recently involved a closure with a thread bar, and I thought I'd share the technique with you; it's a good one to have in your repertoire.
Thread chains and thread bars are similar: a thread chain is a length of hand-crocheted thread, but the thread bar, in which a group of threads is firmly wrapped with more thread, is the sturdier of the two. Further, it's easy to do and pretty to look at, and of course, it's strong.
Thread bars are a pretty stand-in for metal eyes, both on waistbands…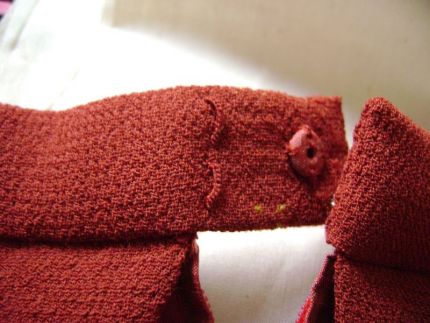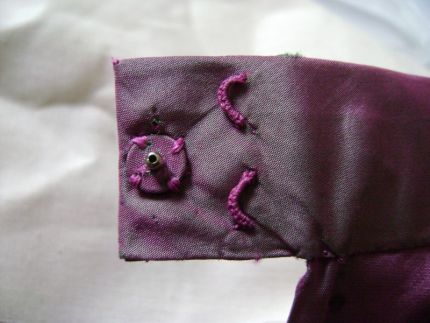 and at the top of a zipper.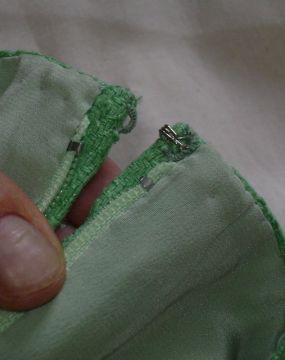 And here's a thread bar on its own. You can see that a series of knots are formed around the base threads.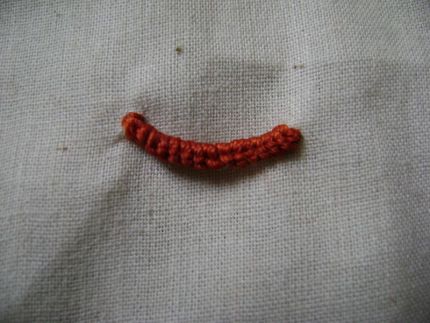 Certainly, beyond the obvious, there are lots of ways to close a garment, but restrictions often enter the picture. In the case of our New York student, the blouse fabric was gazar (sheer and a little bit transparent), and the pattern was vintage. The closure needed to work with a simple keyhole opening in the back. We could have done little bias fabric loops, but it would have been tricky to hide the ends of them (there was no separate facing around the opening). And a zipper was out–much too heavy for this light-weight blouse. A button and buttonhole also didn't seem right, either. So a thread bar it was.
To make one, you'll want to begin, as with almost all the sewing you do, with…
Start your 14-day FREE trial to access this story.
Start your FREE trial today and get instant access to this article plus access to all Threads Insider content.
Start Your Free Trial
Already an Insider? Log in