Fabric Flowers as Detachable Embellishments
Make a fabric and ribbon flower accessory that's easy to add to or remove from a garment.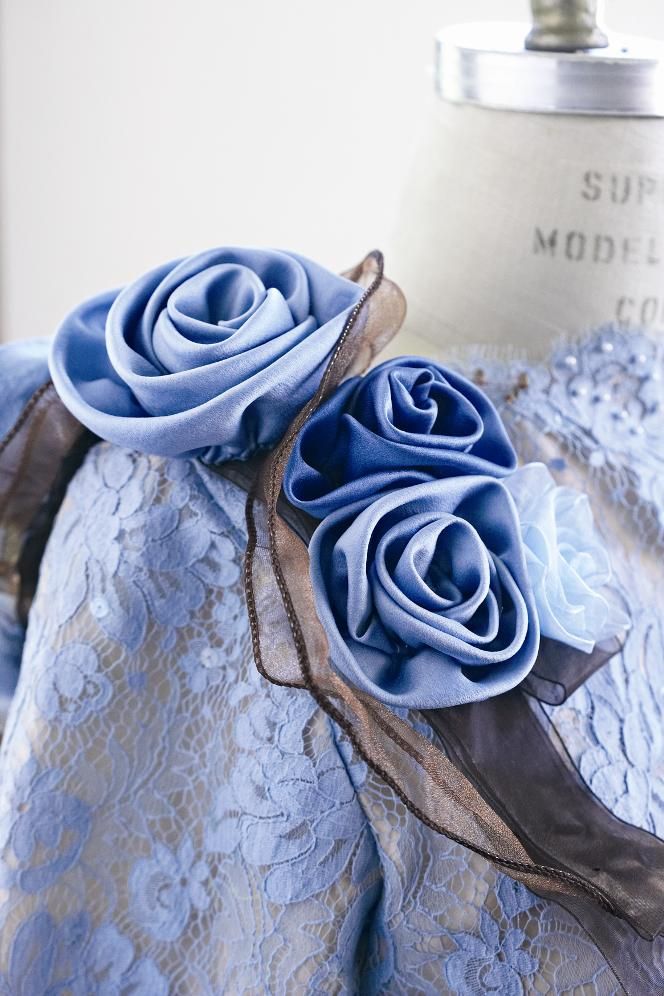 Making a detachable flower embellishment, a sort of fabric flower corsage, is simple.
Instead of attaching the blooms directly to the garment, I affix them to a backing (ribbon layers, in this case) and use snaps to attach the backing to the garment. Below, I'll show you how to make the two types of flowers. I hope it inspires you to make rich and removable details.
There are several reasons why detachable embellishments are an excellent option for a garment:
If the embellishment is large and three-dimensional, it could be stored separately and avoid being crushed in a closet or garment bag.
You can clean the garment without fear of harming the embellishment.
Instantly change the mood of your garment by adding or removing the adornment.
Fold a ribbon flower
The sheer ribbon rose is based on the free-form folded rose technique described by Helen Gibb in The Secrets of Fashioning Ribbon Flowers (Krause Publications, 1998). With a little practice, this flower is easy to make. I made mine with wire-edged ribbon.
Start with a ribbon at least 12 inches long. You may wish to leave the ribbon long and just cut it when the rose reaches the size you wish. A folded ribbon flower can be made with wired or unwired ribbon. For the example, I used 1½-inch ribbon. For that width of ribbon, I usually use a ribbon piece 15 inches long.
Fold the ribbon at a right angle about 4 inches from an end.
Roll the vertical ribbon to form the flower center and stem. This is the tightest part of the flower. As you fold and form the petals, remember that a natural rose has larger and larger petals as you move out from the center.
Stitch through the flower center base to secure it.
Turn the ribbon away from…
Start your 14-day FREE trial to access this story.
Start your FREE trial today and get instant access to this article plus access to all Threads Insider content.
Start Your Free Trial
Already an Insider? Log in