Museum Exhibit: Geometric Threads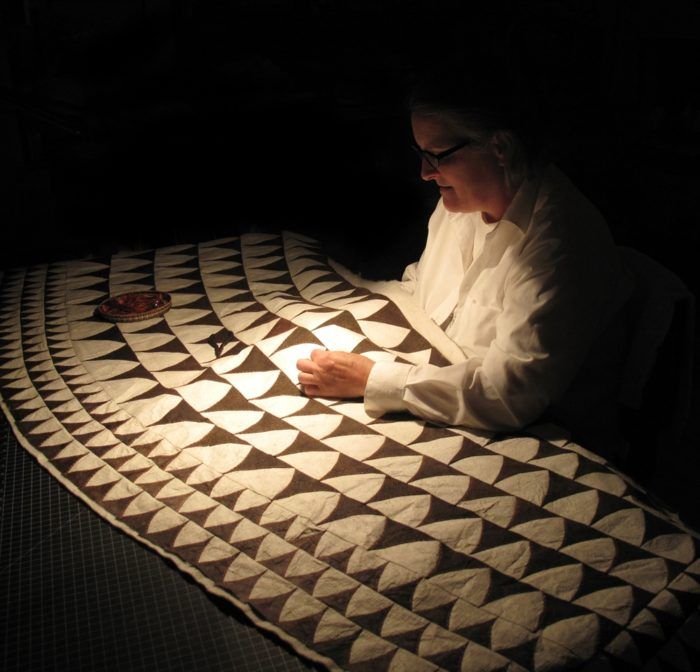 Geometric Threads
The Exploritorium in San Francisco will bring some of the math facts you learned as a kid into the world of traditional and contemporary crafts. Their exhibit, Geometric Threads: Artisanal Takes on Pattern, Dimension, and Topology runs until August 22, 2010.
It's more than just a museum exhibit.
It's different from many museum exhibits in that a skilled artisan will demonstrate a geometric fiber or craft activity to reveal the mathematics inherent in (among other things) mosaics, origami, and textile arts practiced across the globe. Hands-on opportunities will follow to give you the chance to try some geometric problem-solving of your own. You can experiment with paperfolding, tessellating, and more.
A broad range of activities will be presented.
Among the activities will be: an exploration of tessellation through patterns found in quilts, Hawai'ian kapa cloth design, and Moroccan mosaic tiles; untangling the intricacies of topology looped inside maritime knots and Korean maedeup; moving between dimensions with basket weavers, clothing designers, and upholsterers; and learning how origami artists transform flat shapes into fully realized 3D forms. Discover how similar shapes can give rise to a diversity of artistic expression, from Japanese temari to European lace and crochet.
Master demonstrations to be held.

The following master demonstrations are planned. Be sure to check the Exploritorium for specific times and dates:
*Patterns and Tessellations
*Moving Between Dimensions
*Form and Fold
*Forms in Nature
*Symmetry, Topology, and Handmade History
Please visit the museum website for more information. If you have the opportunity to visit the Exporitorium to attend one of these demonstrations, please share your experience with us.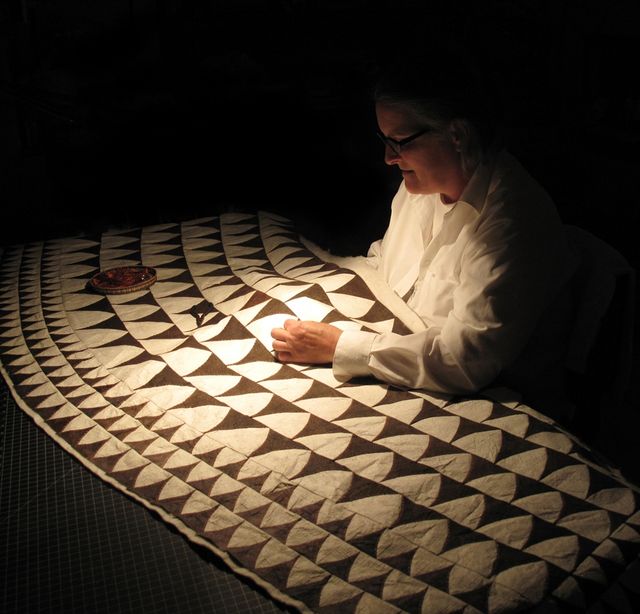 One shape in 2 sizes done by Wendeanne Keaka Stitt.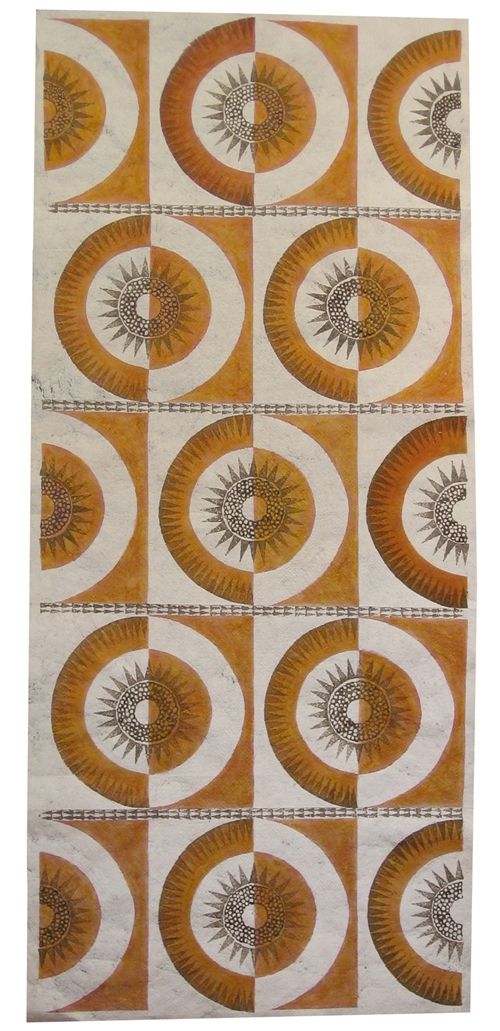 Notice the opposing colors in this design called Rainbow Bridge.