Share Your Fabric Stash Busting Projects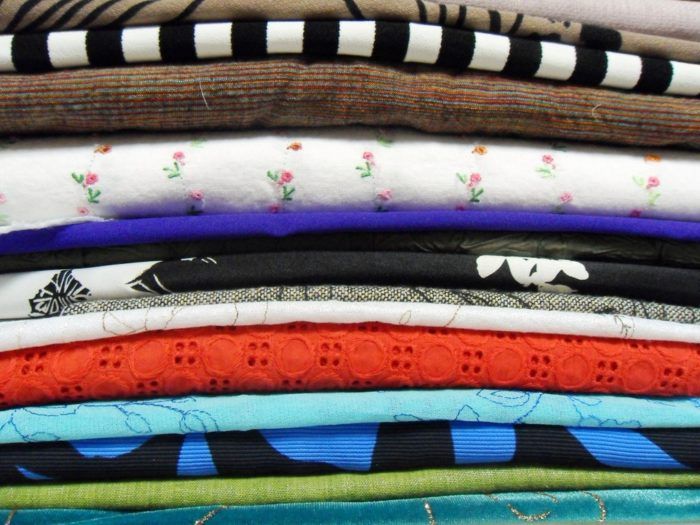 There are different degrees and definitions for stash-busting. To strict observers, it can be using up all the fabric they already have, or only working with fabric they already possess for a given time – a month or a year, for example.
I'm not quite that disciplined about buying material. So I think of stash-busting as the art of finding a purpose for all the fabric you buy. It can take years! I call it an art because it requires skill and creativity to find projects that are worth your while, but don't require additional investment in material.
After all, it's wonderful to make do with what you have, but where is the enjoyment in your sewing if it isn't exciting to you?
Most of the fabric I buy has the same life cycle:
It comes into my apartment paired with a pattern and notions.
Six months (or six years) go by.
I decide to make something completely different.
(That must be why I've accumulated a big assortment of zippers. Unlike buttons, I know I never buy zippers for their intrinsic beauty!)
After I've actually made a garment, I'm always looking for ways to use the bits and pieces left over. The fabric begins a new spiral of purpose: It starts with accessories (bags, scarves, belts) moves on to small home-decor items (book covers, pillows) then embellishments (applique, bookmarks, fabric flowers) until every fabric reaches the "bag of scraps" stage.
Someday, possibly, the bag of scraps will become a quilt.
Here's a great online resource I've came across for finding stash-busting inspiration:
The Dollar Store Crafts blog featured a Stash-busting Carnival in April. The blog has links to 28 ideas submitted by participants who committed to working within their stashes for a month.
Do you have thoughts, tips, Websites, patterns, or recommendations about stash busting? Share them in the Threads forums or post photos of your stash-busting garments or accessories in the Reader's Closet gallery.
To me, the point is, fabric comes home, but no fabric leaves in its original form, if I can possibly help it!