Decorative pockets or bound buttonholes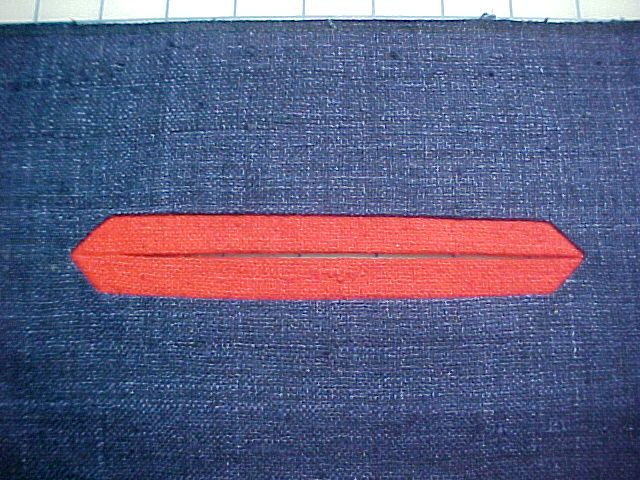 This technique is similar to a welt pocket or bound buttonholes, but with an updated shape. I first saw it used as a pocket on a suit jacket in a designer boutique. I have since seen smaller versions as a series of different brightly colored bound buttonholes down the front of a black sheath dress. Both sizes are intriguing applications and go together the same way–only the measurements are different. Here's how to do it: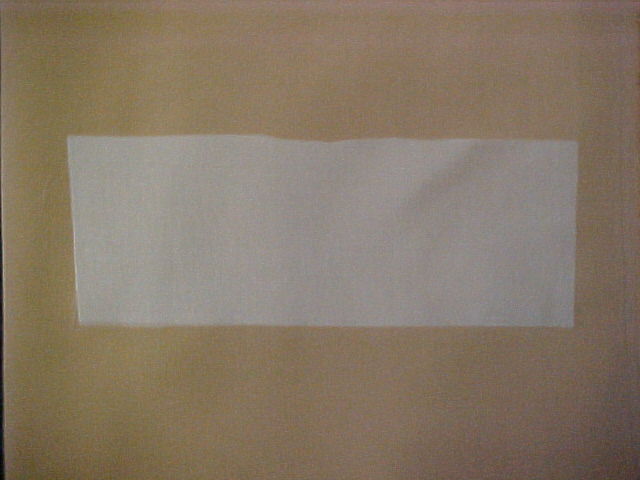 Cut a piece of silk organza 3″ longer and 2″ wider than the finished opening.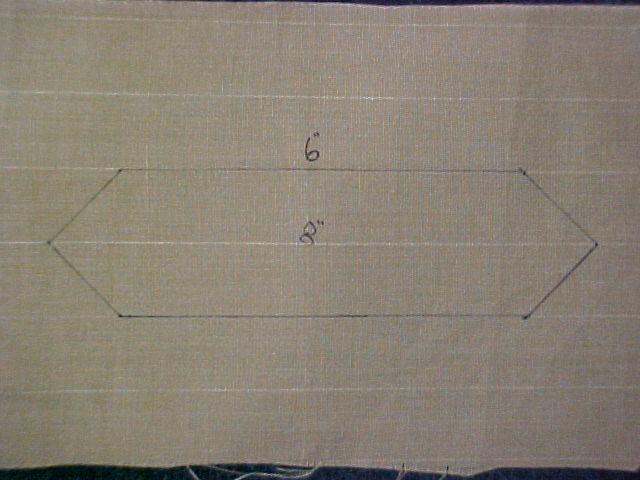 On the right side of the fabric, draw the finished opening shape. In the first photo, the navy blue and red sample is 7″ long and 1″ wide. The illustration above shows an opening 8″ long by 2″ wide. The shorter straight edges are 6″ long.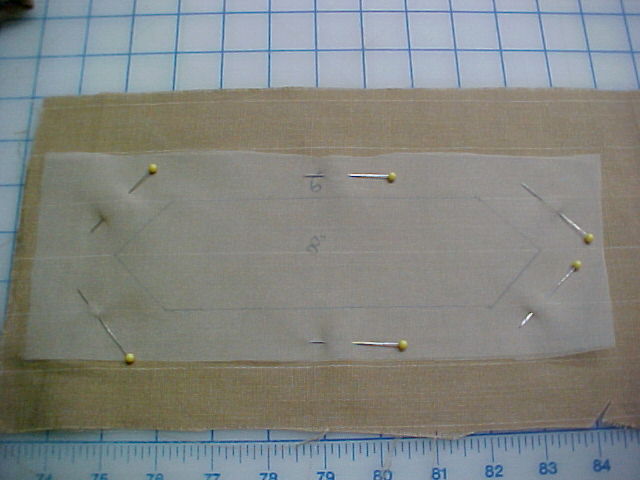 Pin the silk organza centered over the marked shape. Set your sewing machine at 1.5mm stitch length, and start sewing along one 6″ side. Stitch carefully along the line your drew turning accurately at each corner. To keep bulk to a minimum, overlap your stitching rather than back stitching when you return to the starting point.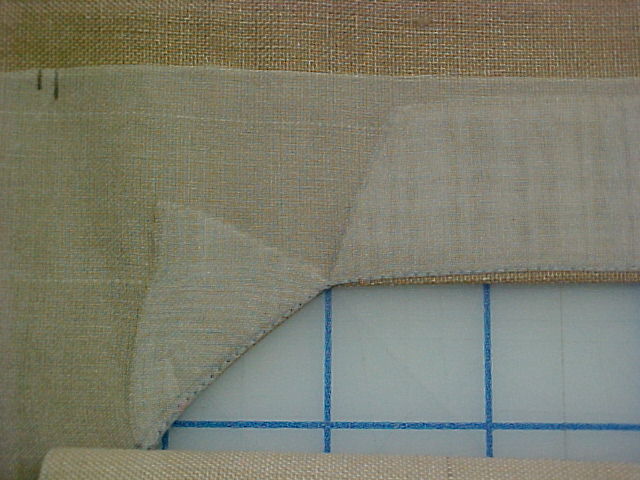 Carefully cut along the center of the opening and into each corner. Pull the organza through the fabric opening and press, favoring the stitching to the wrong side. The fashion fabric and silk organza will be trimmed away in a later step.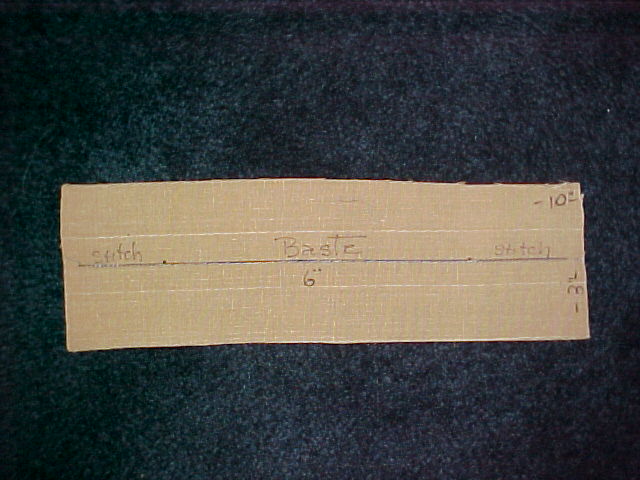 Cut 2 pieces of fashion fabric 10″ x 3″. Mark a centered line the length of the fabric. Mark a dot 2″ from each short end on the line to designate the finished opening length.
 Stack the 2 layers of fabric and using a 2.0mm long stitch sew from the short end of the rectangle to the dot, stop stitching, reset your machine to a long basting stitch and sew to the second dot, then shorten your…
Start your 14-day FREE trial to access this story.
Start your FREE trial today and get instant access to this article plus access to all Threads Insider content.
Start Your Free Trial
Already an Insider? Log in