Mystery Sewing Machine Attachment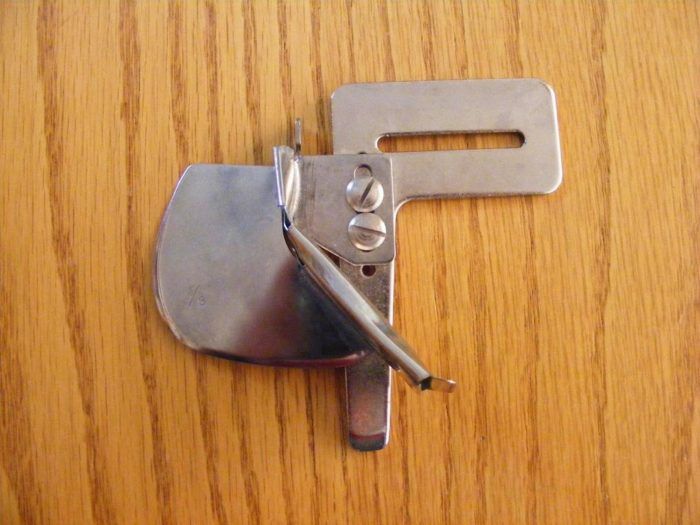 We found this old sewing attachment when doing some office "house cleaning." It's been kicking around for years, moved from one place to another. We don't want to toss it, but we can only guess what it's for. I'm sure at one time someone at Threads actually used it, but we can't determine its purpose. We suspect it has something to do with bias tape. We're not sure if it's an attachment for a sewing machine, or maybe for another type of sewing tool. Whatever it is, it looks as if it would be helpful when used properly.
Do you recognize this item? If so, let us know.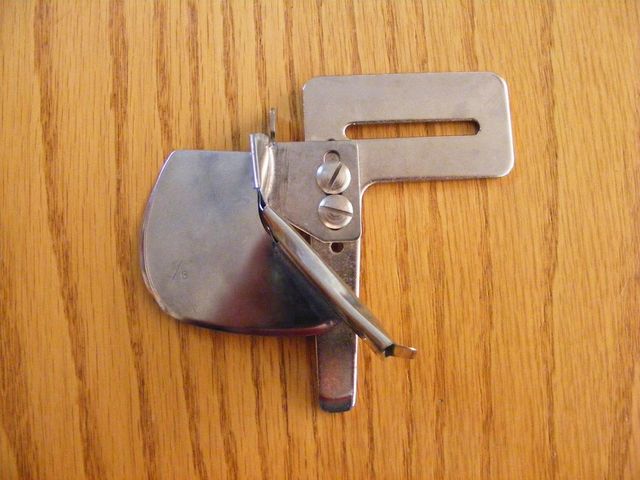 What is this? Does it attach to a sewing machine?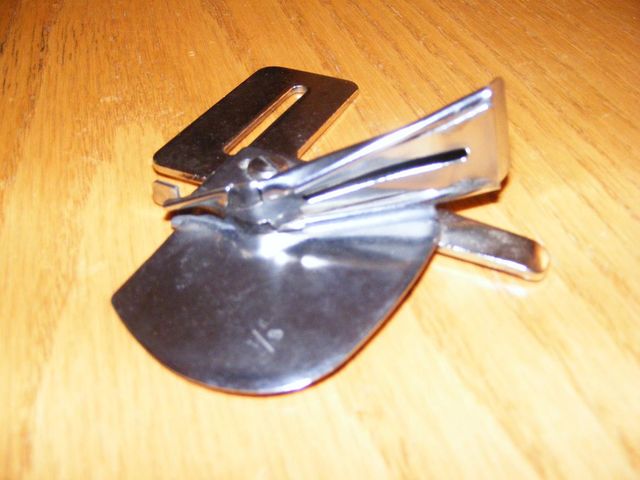 It looks as if it might have something to do with bias binding or bias tape.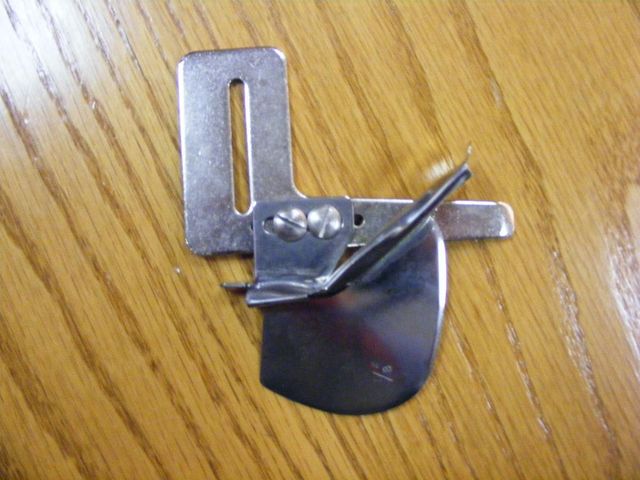 Maybe it is supposed to attach to a notion of some sort.