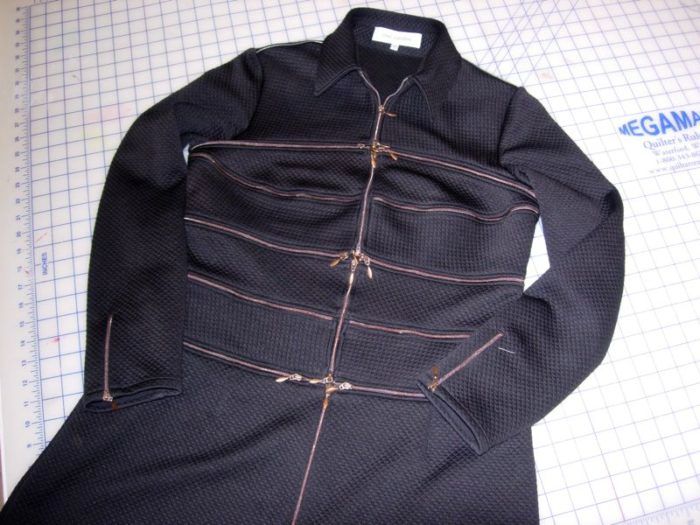 The other day, I mentioned interesting zippers to my sewing friend Carrie Ewing, who then brought out a garment to show me. You may be familiar with the French designer Anne Fontaine and her white blouses, but this outfit–black, for a start–goes off in an entirely new direction. It consists of sections that are zipped together, in seemingly endless combinations. Apart from the cleverness of its design, I loved the way the zippers and their pulls became ornamental, and slightly jewelry-like.
Our discussion started when I told her about a class I'd led the week before for the Sacramento ASG Couture Group. We'd met at the home of Kristina Schenck, and when someone needed a 7 inch black zipper, Kristina said she'd have a look in her zipper drawer.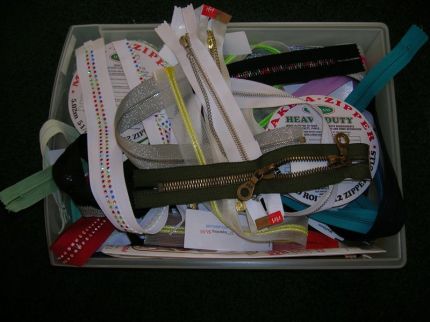 There was nothing as pedestrian as what we needed, but my goodness, what amazing zippers it contained!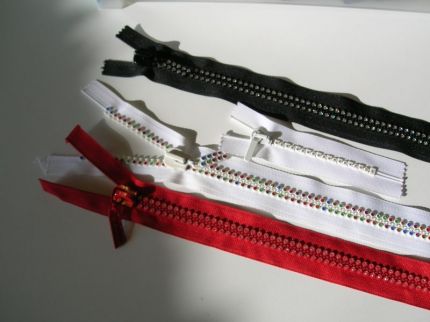 There were quite a few rhinestone zippers.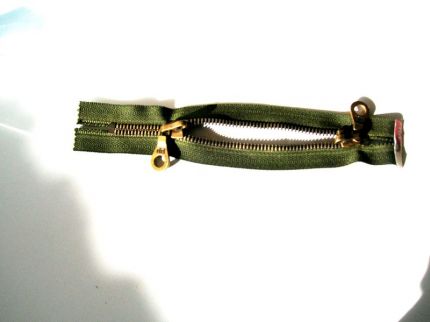 Luggage zippers.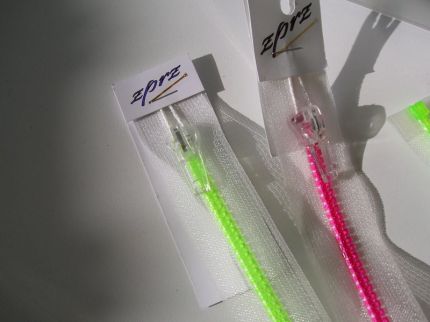 Zippers with see-through pulls and tapes.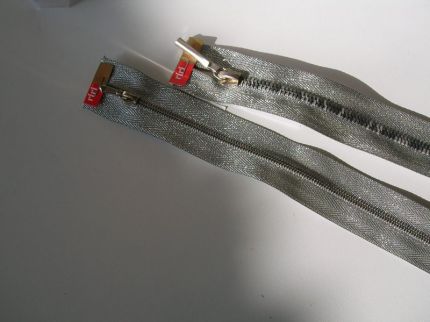 Zippers with metallic tapes.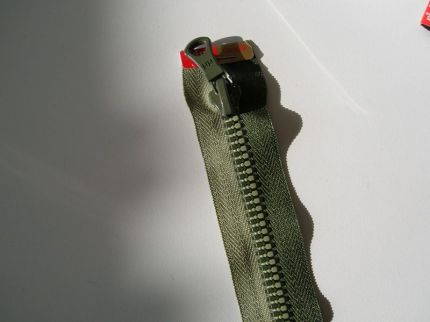 Zippers with different colored tapes on each side.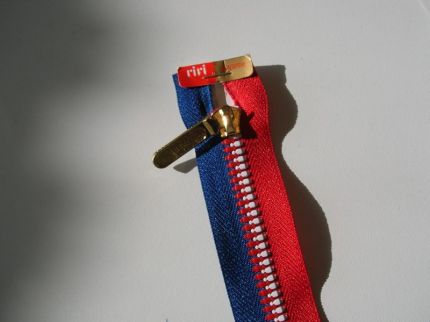 There was even a patriotic zipper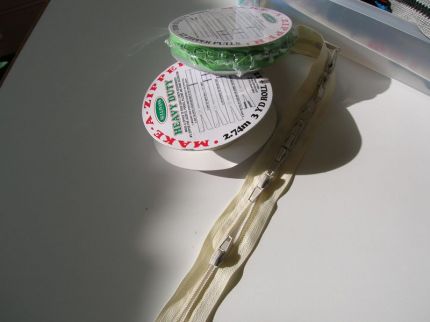 There were rolls of zippers.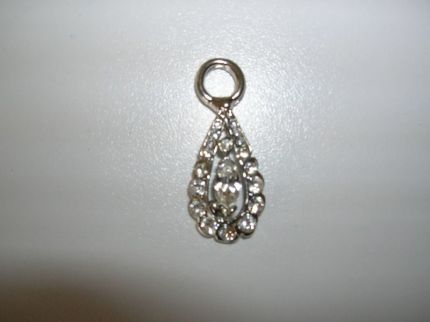 Pretty zipper pulls.
I'm totally mystified by the zippers with a chain attached to each end (she had them in both gold and silver, of course) .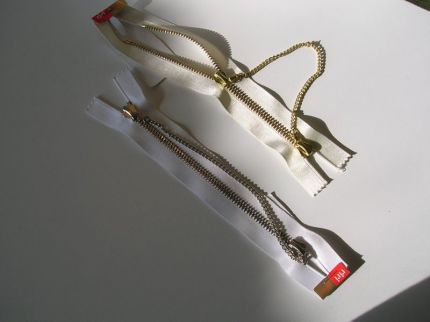 Maybe the chain is a built-in handle for a purse that zips?
"I like my zipper collection," says Kristina. "It's pretty! I love bling…and someday I'm going to use them all! I started with the 4 inch rhinestone zipper (they can get a little pricey) and worked my way up to the 22 inch…"
Class member Sandy Burlando was inspired by the treasures in the zipper box, and took one home to try. She came in the next day, saying, "I'm afraid it's…
Start your 14-day FREE trial to access this story.
Start your FREE trial today and get instant access to this article plus access to all Threads Insider content.
Start Your Free Trial
Already an Insider? Log in