Project Runway – And Sew it Begins
Don't you just love the first episode of each season from Project Runway? Everyone is so fresh-faced and excited, and filled with ego, ambition, and creativity. How many times do we hear how they are each going to crush the competition, how they all have what it takes, and just how amazing each of them are out of their own mouths? And now we get to watch the transformation as they all come crumbling down one by one.
Upon the designers' arrival to the Big Apple, they have the ceremonial roof-top party. And of course their challenge begins right away with Heidi's announcement of a surprise. Now they learn that they haven't truly made it on the show just yet. They have to complete one challenge in order to make it onto the "real" show (just in case no one noticed though, they're already on TV, and therefore already on the show. I'm already confused?)
The challenge was to take an item out of their suitcase and incorporate it into a design in the shortest challenge ever presented (only 5 hours!). And in typical Project Runway fashion, they then had to pass their hand-picked item to the person to their right and let them butcher their personal belongings. I thought Casanova was going to cry when he had to pass off his $1,070 Dolce & Gabanna pants to be hacked apart by a stranger.
At this stage in the game, there are so many designers that hardly any focus is paid to many of the garments. I just finished watching the show, and I am already finding myself forgetting the 17 pieces. However, I agreed with the judges that Gretchen was the clear winner, with perfect design, construction, and style.
The bottom six was where the action was and where most of the attention was given. Upon arrival Ivy was the most peppy, upbeat, and positive, and after her critique from the judges, her spirit ended up crushed and smothered. Michael said her blouse looked as though it has been through a paper shredder and Nina called it "mumsy."
In the end, it all came down to styling. Jason's garment that was literally held together with staples won him a spot, because he paired it with the right boots, right hair, and great makeup. McKell was out because her semi-cute dress was styled with a tacky handbag and unflattering hair.
So what did you think? Did you agree with the judges? Or do you think they got it completely wrong?
A.J. Thouvenot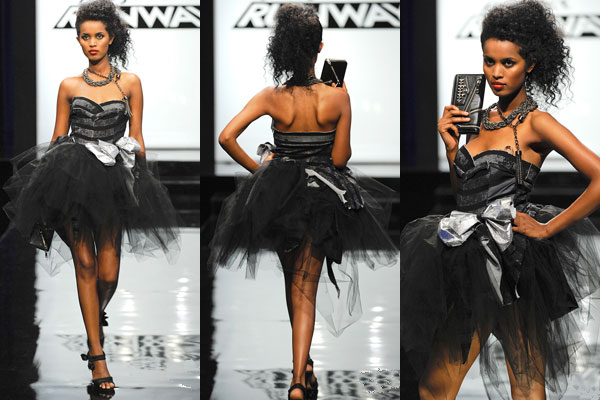 Andy South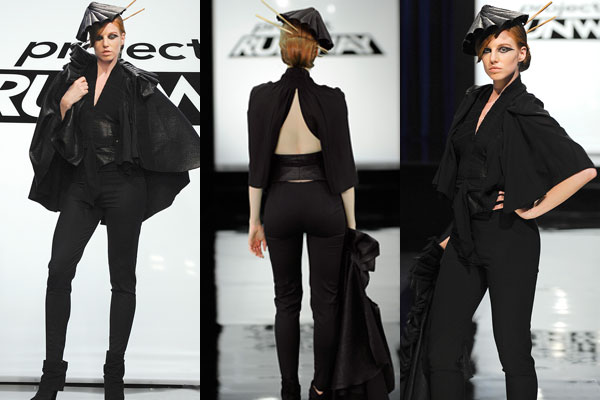 April Johnston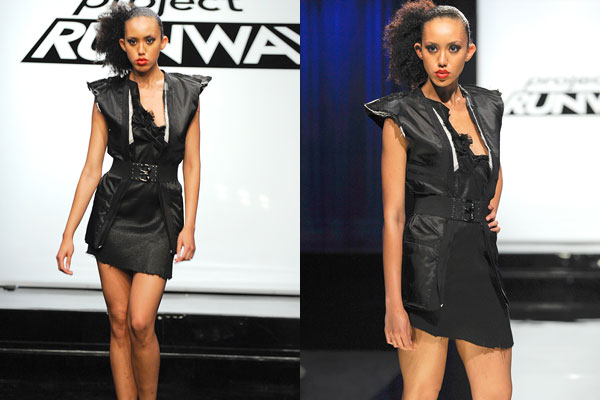 Casanova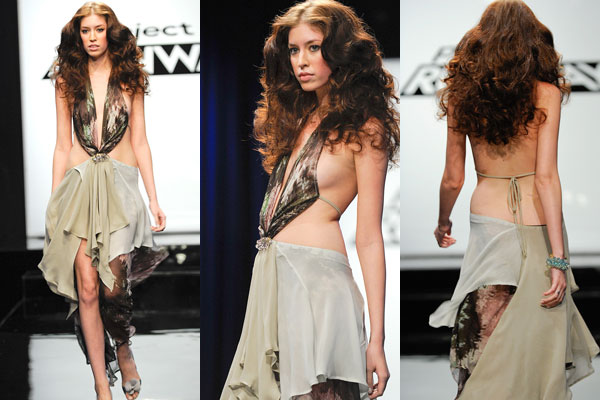 Christopher Collins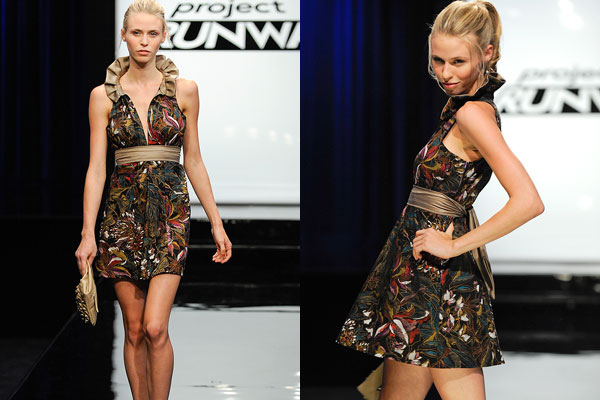 Gretchen Jones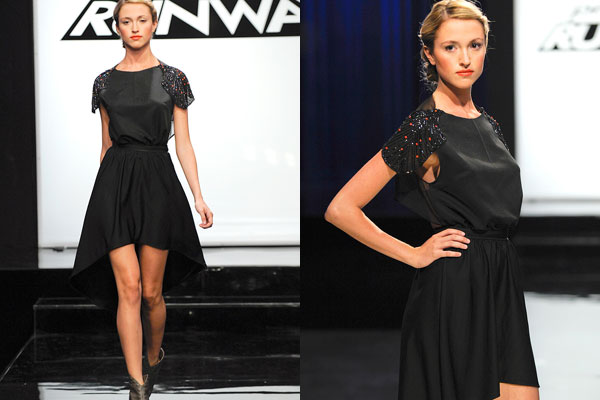 Ivy Higa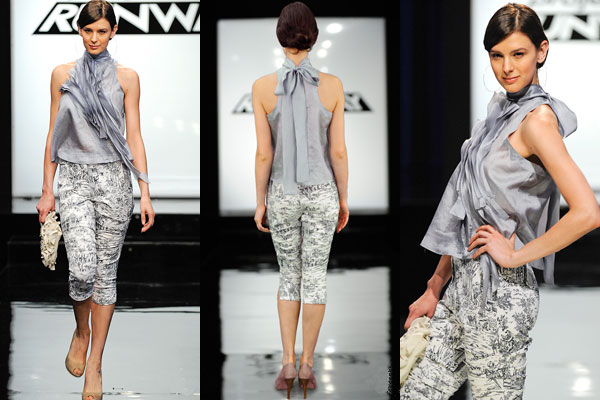 Jason Troisi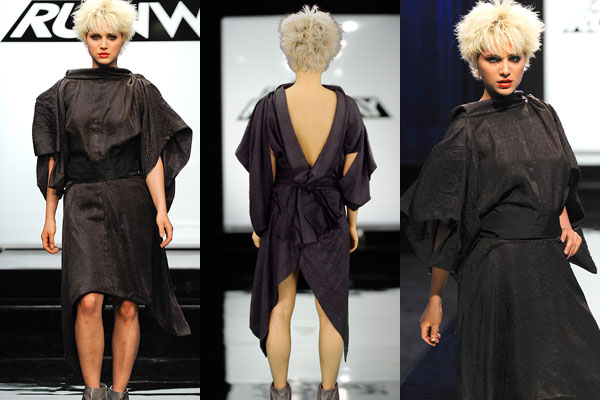 Kristin Haskins Simms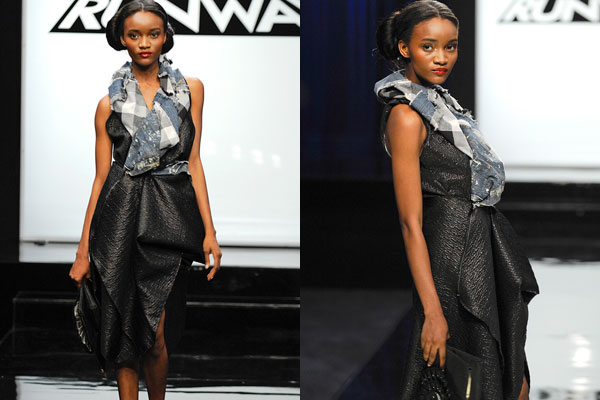 McKell Maddox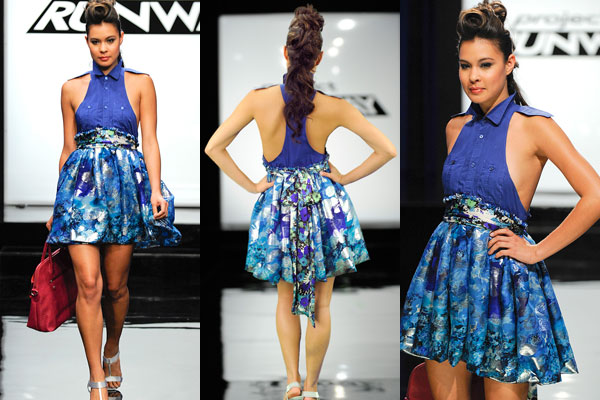 Michael Costello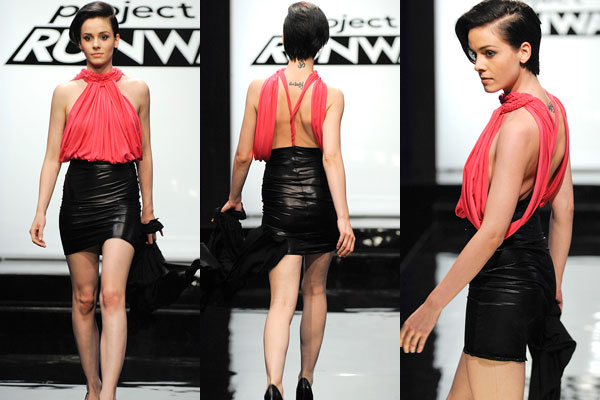 Michael Drummond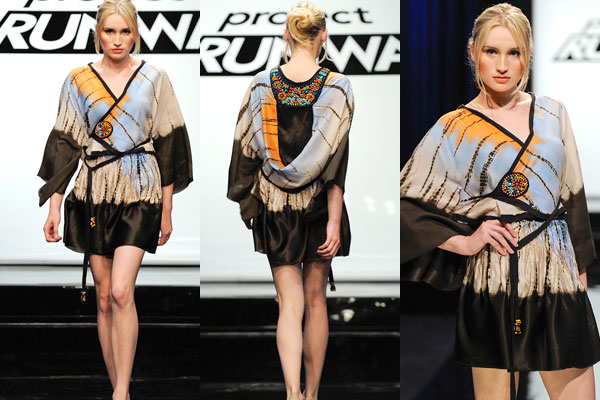 Mondo Guerra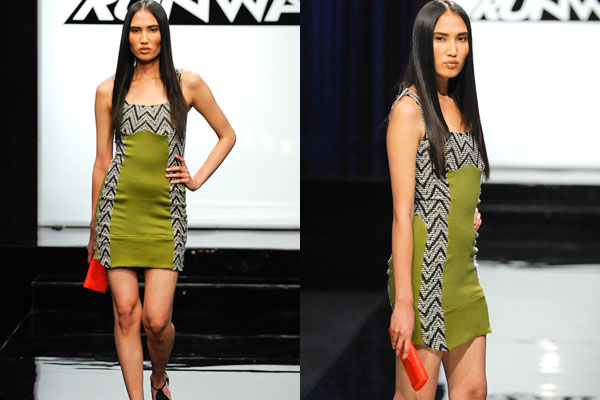 Nicholas D'Aurizio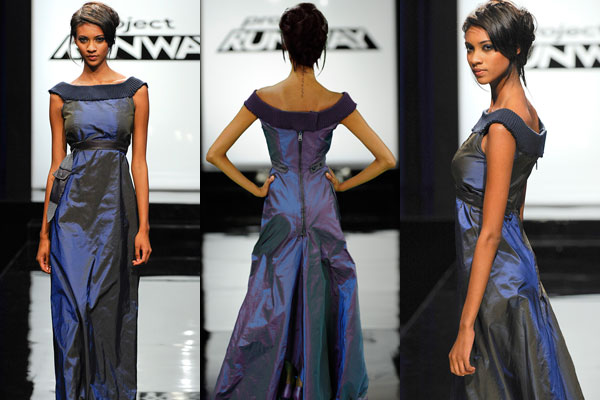 Peach Carr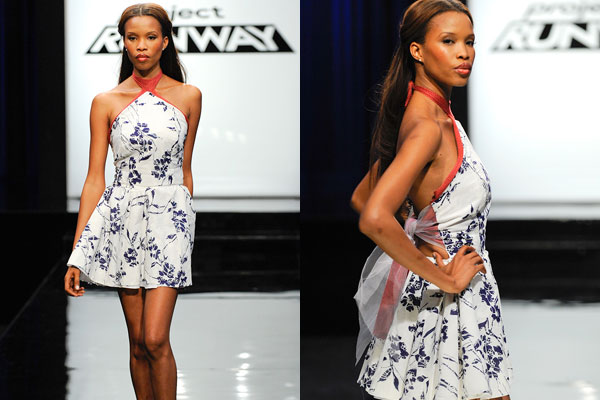 Sarah Trost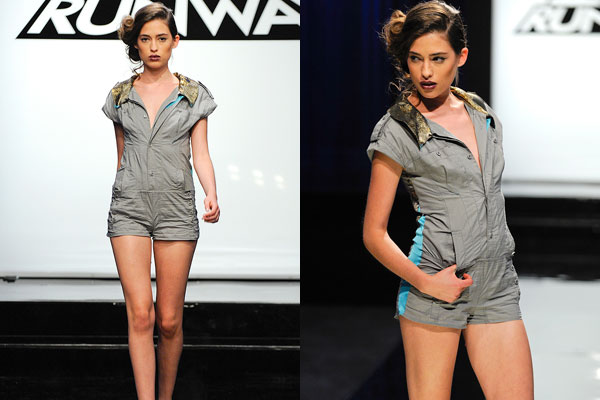 Valerie Mayen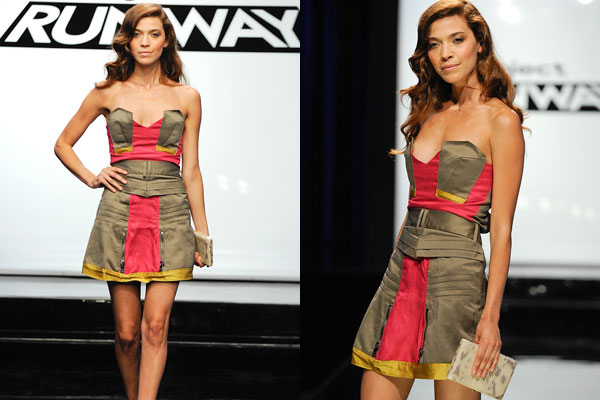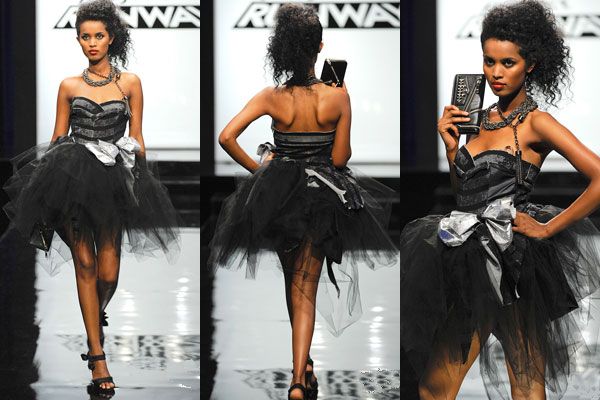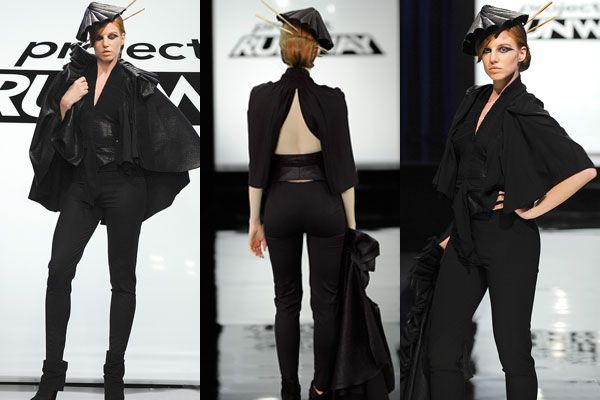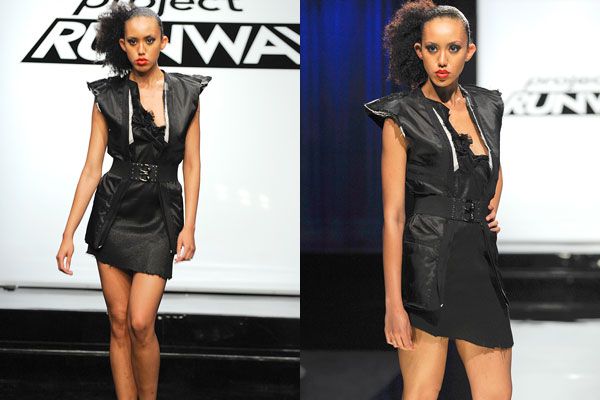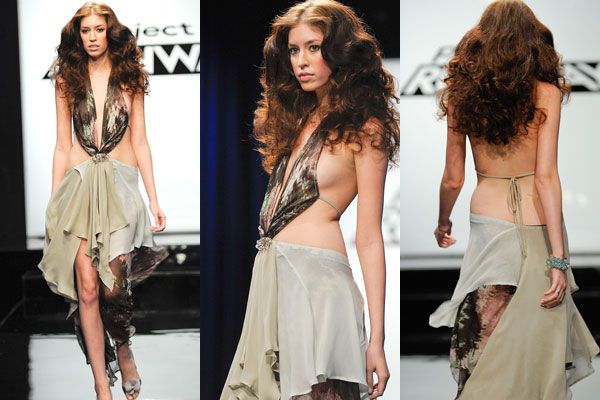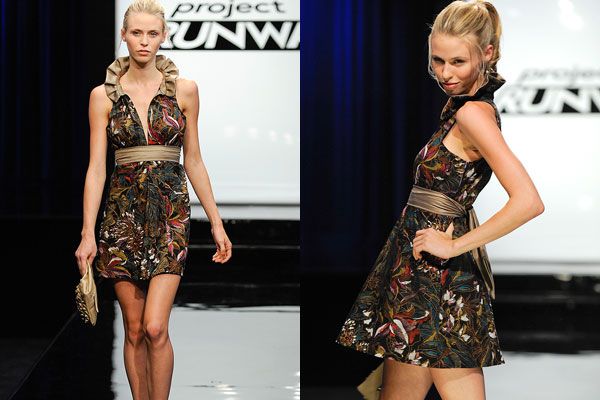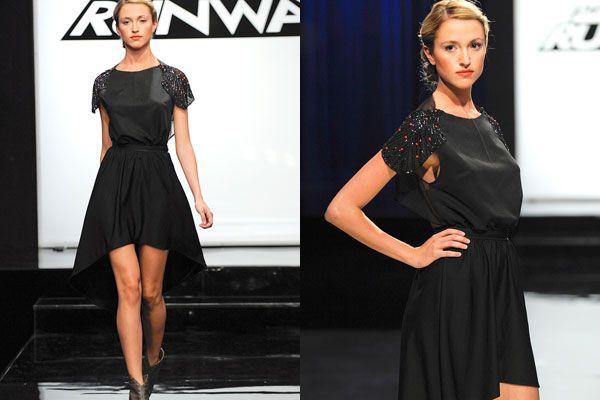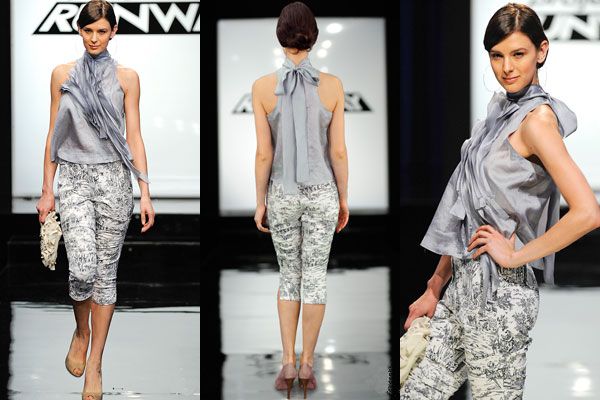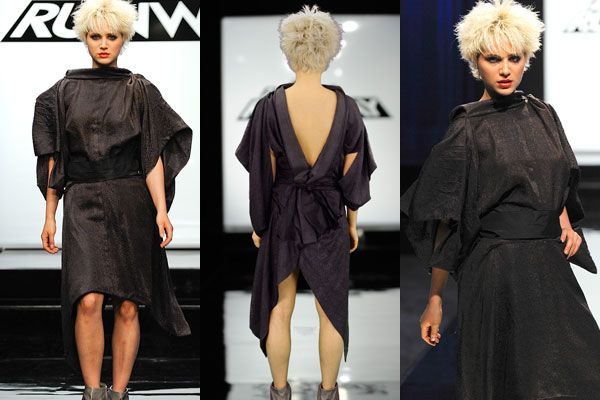 Jason's choices for hair and makeup kept him around for another week.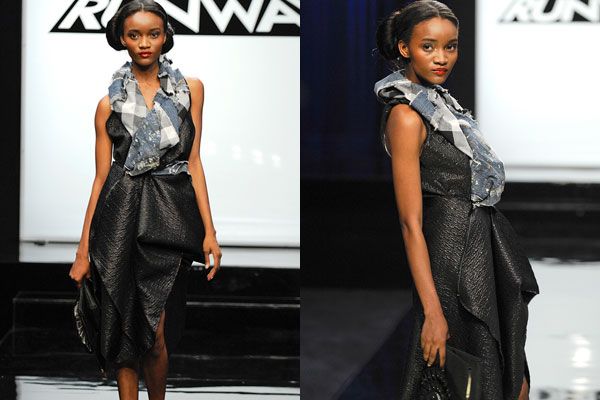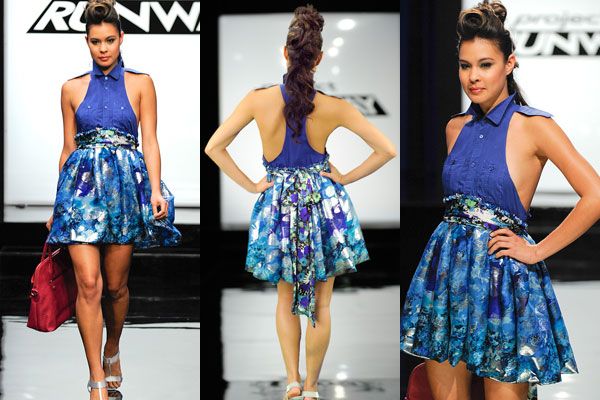 McKell was out because of poor styling choices.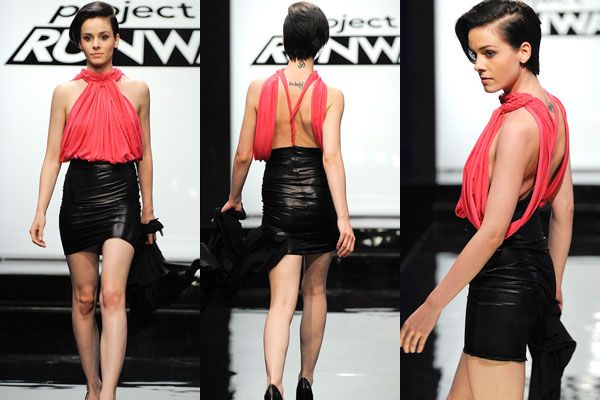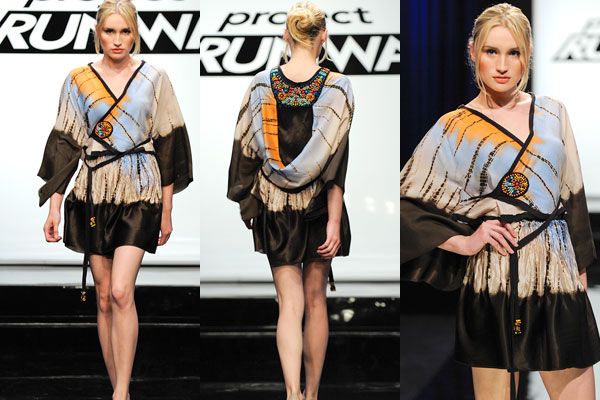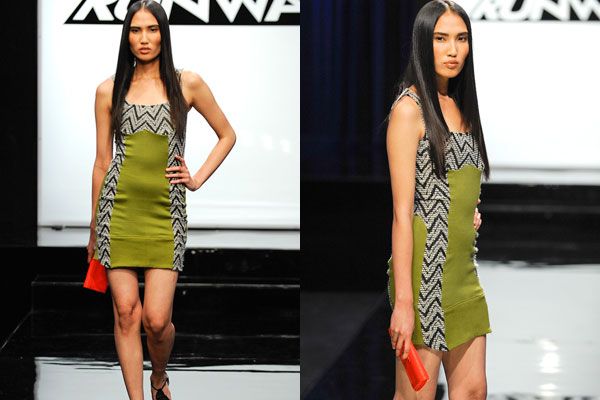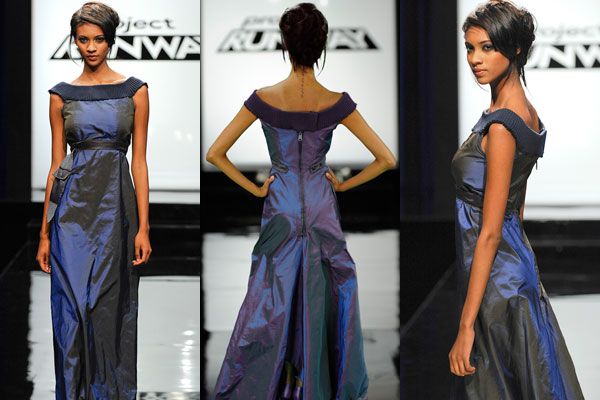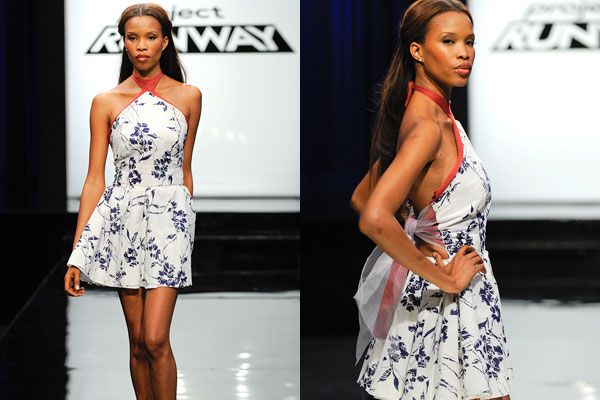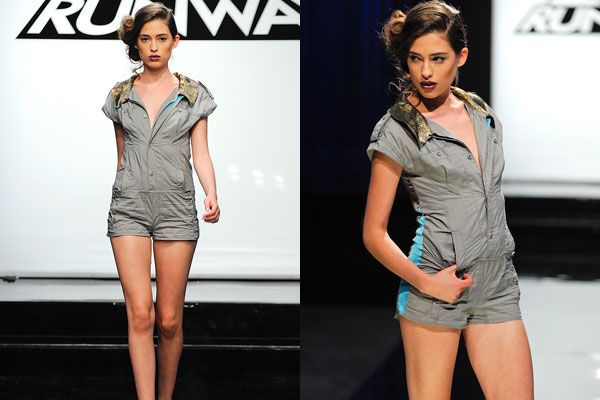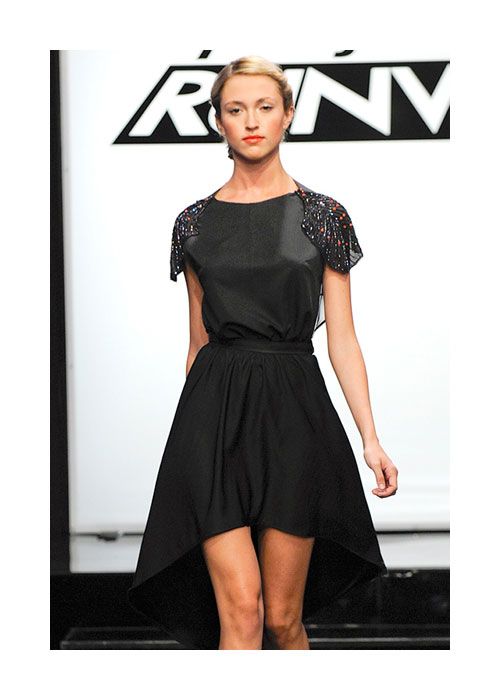 Gretchen was the clear winner.