Book Giveaway: Bags in Bloom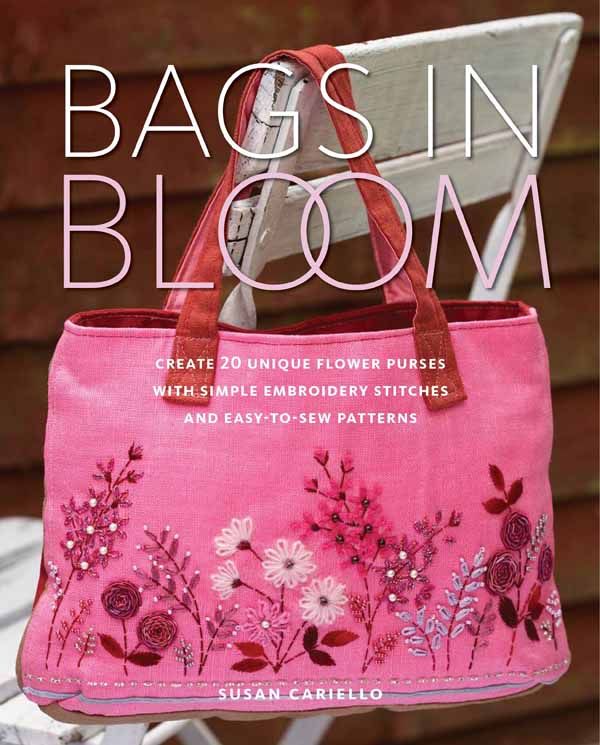 Turn any handbag into a work of art with the designs in Susan Cariello's Bags in Bloom. Step-by-step instructions for these of beautiful floral motifs will let you jazz up any purse design. Bags in Bloom is cleverly organized by season. Coordinate each eye-catching design bag to your wardrobe and the weather.
The projects contain only twelve different stitching techniques, all explained in the book for embroidery beginners. The first section of the book gives an in-depth guide to the techniques and materials used throughout the book to create the twenty gorgeous projects featured.
The possibilities don't end with the twenty featured projects. Bags in Bloom features six purse designs and dozens of motifs allowing for endless combinations. Create your own beautiful floral design!
We're giving away TWO copies of Susan's terrific book, Bags in Bloom!
Leave a comment on this post before the deadline—11:59 pm, August 10th—and you could be one of the TWO lucky winners who will be chosen at random and announced on August 11th.