Organza beaded "feather" edge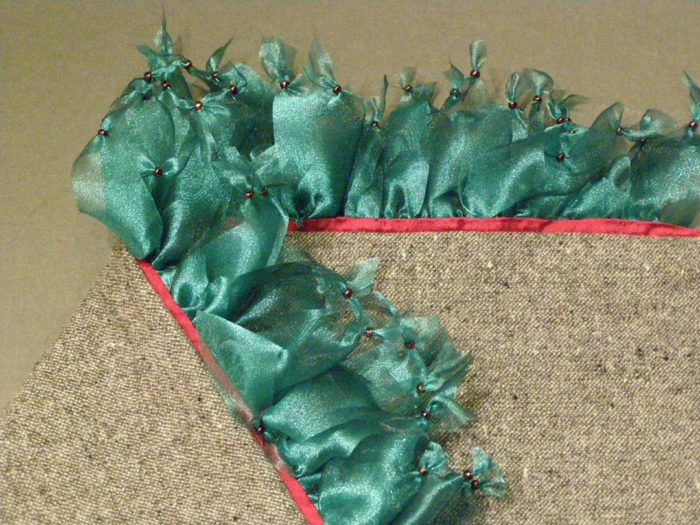 This beaded fabric ruffle is an adaptation of a trim I use in my soufflé sweater pieces. It gives a lighthearted edge to otherwise serious clothing, or can be used in layers to make a lush evening top or skirt.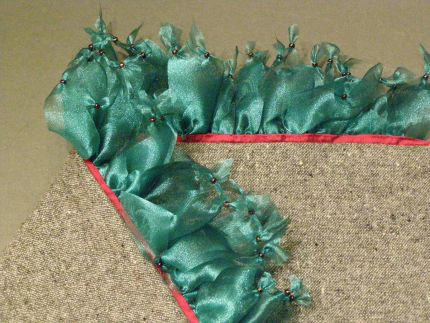 For this example, we used a strip of organza, 10″ long and 45″ wide. This will ultimately yield a finished length of 18″ of trim, or a 3.5:1 ratio. Use this ratio to gauge how much organza you need to cut, for the edge you want to finish.

With the rotary cutter, or hot knife (for man-made fibers), cut a curve off the end of the strip. Then, cut out double-ended shapes, as shown. You don't have to be a perfectionist here-these can be regular, or irregular. The only consideration, is to have them end about 1/2″-3/4″ in from the edges of the strip.
Once you've cut out the shapes from your strip, fold the strip in half, aligning the edges, as shown.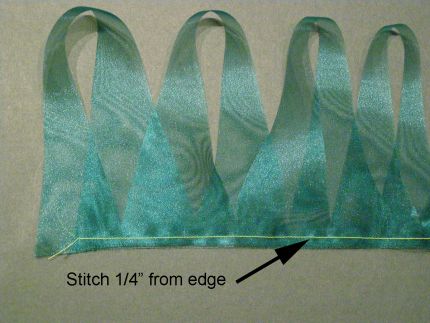 Machine sew these edges together, about ¼" in from the edge. This is the yellow stitching.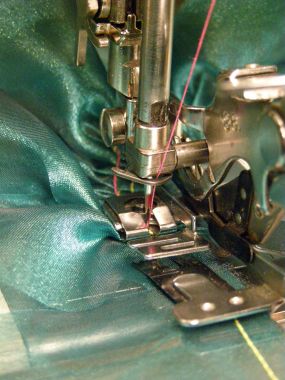 Using a ruffler foot, and a straight stitch length of 2.5mm, gather the edge. As much as possible, try to make the gathering stitches follow the machine stitching you made to hold the edges together. There will be a little "wobble"-don't sweat that.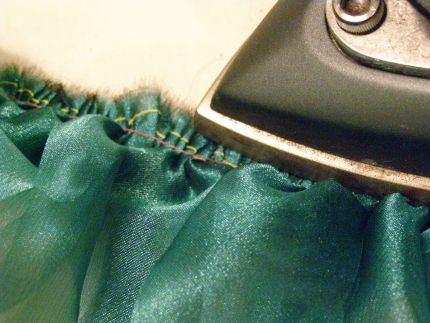 Press the seam allowances flat, along the row of stitching made when running the work through the ruffler-this is the red stitching. While pressing, try to make the ruffle sit in as straight a line as possible.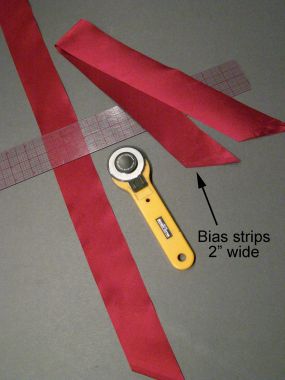 Cut two bias strips, 2″ wide, the desired finished length.
Pin the raw edges of the ruffle, to the cut edge of one bias strip-right sides together.
Using a zipper foot, stitch the ruffle to the bias strip, putting the cut edge of…
Start your 14-day FREE trial to access this story.
Start your FREE trial today and get instant access to this article plus access to all Threads Insider content.
Start Your Free Trial
Already an Insider? Log in