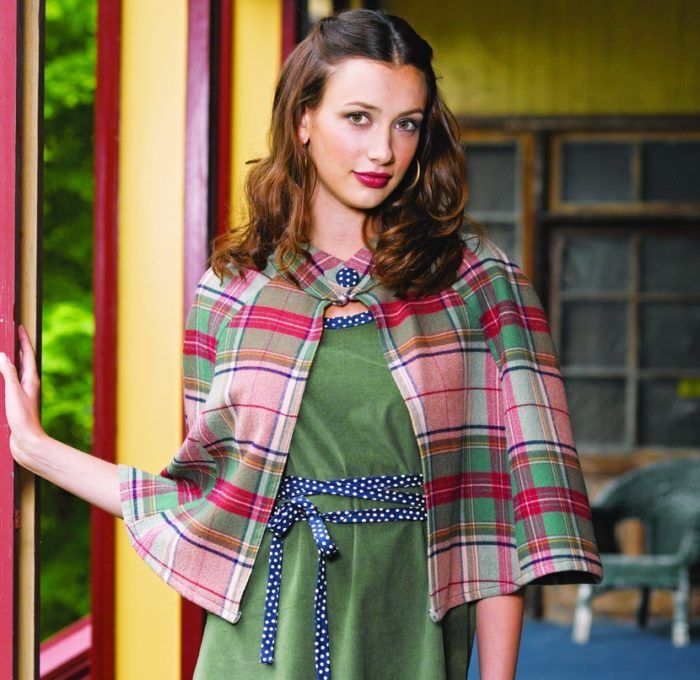 In the Fall 2010 issue of SewStylish, we featured a capelet project by Christine Haynes. Here is the collar pattern for you to use to complete the look on page 43.
Use a 2-inch-grid pattern paper to redraw the pattern to scale. For sizes 2-10, use the solid lines. For sizes 12-18, use the dashed lines.
Sizes 2-10: Bust 30-36 inches, Waist 24-20 inches, Hips 34-39 inches
Sizes 12-18: Bust 37-43 inches, Waist 31-37 inches, Hips 40-45 inches
Get the latest including tips, techniques and special offers straight to your inbox.