Fabric U Puts a World of Fabric at Your Fingertips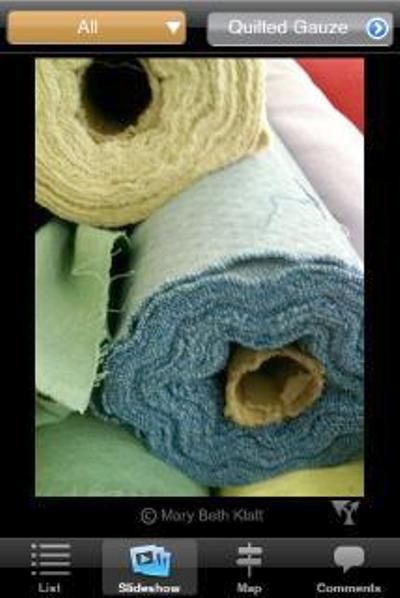 I had so much fun looking through hundreds of yards of fabric today, but I never had to leave my desk. I was playing with Fabric U, an application for the iPhone, iPod Touch, and iPad, by Mary Beth Klatt, a freelance writer, instructor, and self-proclaimed "Passionate Sewer" and "Ardent Fabric Collector." It's available for $1.99 in the iTunes App Store.
Know Your Textiles 101
Fabric U is set up like an encyclopedia of fabric, with categories including Cotton, Designer, DIY, Eco-Friendly, Quilting, Silks and Stretch. In a moment you can study Aida Cloth or Alencon Lace, then jump to Turkish Terry or Voile & Batiste. If you are planning a garment, or looking for inspiration, Fabric U is a great way to get ideas.
Each entry in Fabric U includes:
A brief description and history of the fabric type
Care instructions
Suggested notions, including the sewing machine needle and thread to use
A slide-show of fabric and garment examples
A link to the fabric type's Wikipedia entry if you're looking for more information
Interactive features: An invitation to contribute more information to Fabric U, comment on entries, share the entry with a friend via e-mail, or mark it as a "Favorite."
Built to expand
There are three really wonderful things about apps: They cross-reference information in a way that a physical encyclopedia never could, they cram all the information into a portable device, and they change and grow based on the user input.
There are more than 100 entries in Fabric U, and Mary Beth is considering an update this fall, based on comments and feedback. She created Fabric U with the help of Sutro Media, a company that helps enthusiasts create guide apps. She also writes a blog, The Lazy Milliner.
Search for Fabric U in the iTunes store (the icon is cute, a leopard-print faux-fur swatch!). You can also read user reviews of the Fabric U app on iTunes – or vist the Fabric U app's Facebook page.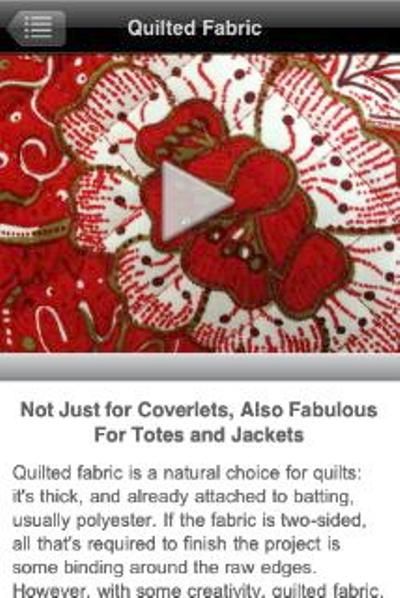 When you use the Fabric U app, tap the arrow on the image to start a slideshow of Quilted Fabric images.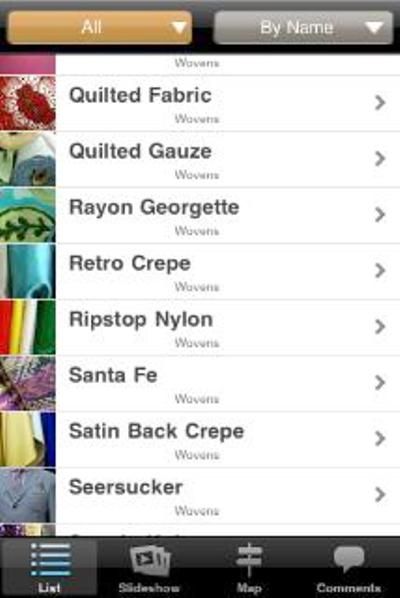 Textile types are listed by name in Fabric U; just tap one to learn more.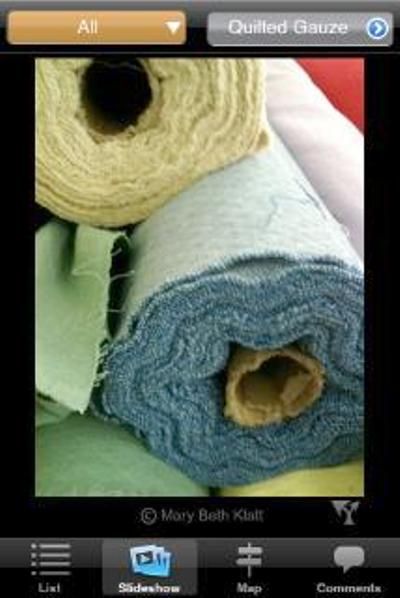 Rolls of Quilted Guaze. At the bottom of the screen, you can see the icons to select List, Slideshow, Map, or Comment.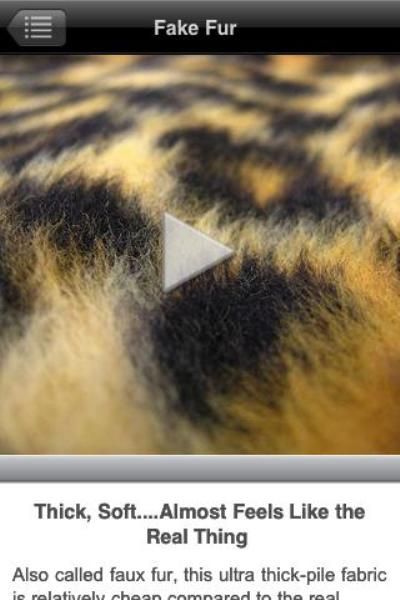 Fake - or faux - fur is covered in Fabric U.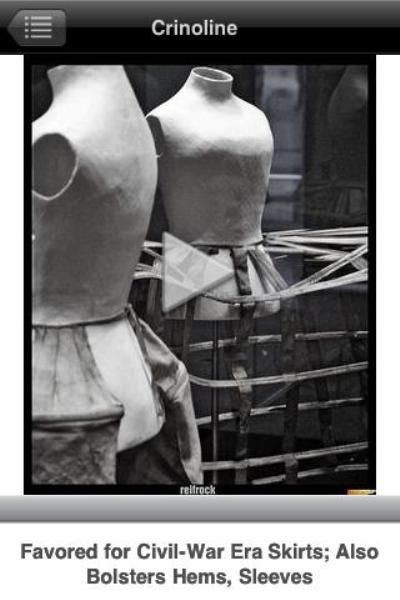 An image a the start of the Fabric U slideshow for Crinoline.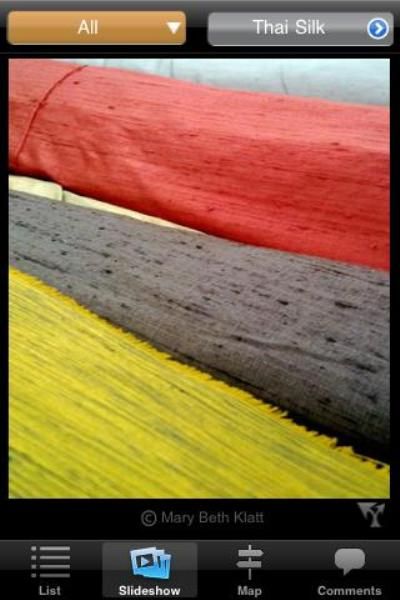 Thai Silks in the fabric slideshow.