Project Runway: It's a Party!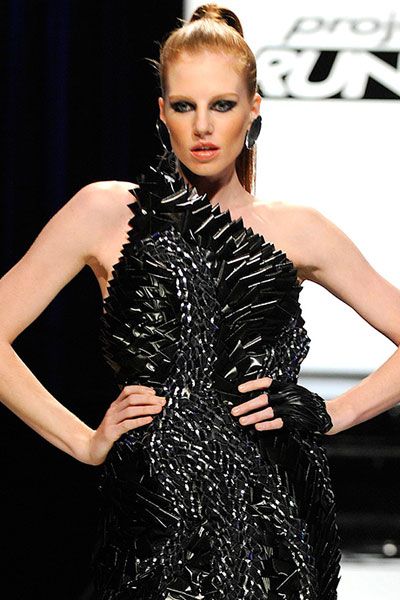 This week's challenge on Project Runway was to design an outift using only party store supplies. Designers were able to use muslin to build the base of their garments, but otherwise had no other fabric to work with. Tim cautioned contestants that the judges generally frown on the use of fabric-like supplies, such as, table clothes and other items which lack creativity. Betsey Johnson joined our usual judges this week. Most of the designers played it safer than they should for this unconventional challenge, but in the end the basic black dress won the challenge.
The top three contestants were Gretchen, Valerie, and Andy, with AJ, Casanova, and Sarah as the bottom three. Sarah's palm tree design wasn't enough to keep her in the competition and she was sent home with Andy winning immunity for next week.
What did you think of the designs this week? Do you agree with the judges decisions?
A.J. Thouvenot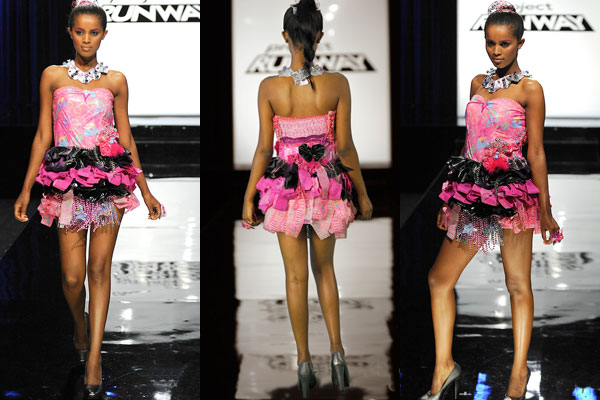 Andy South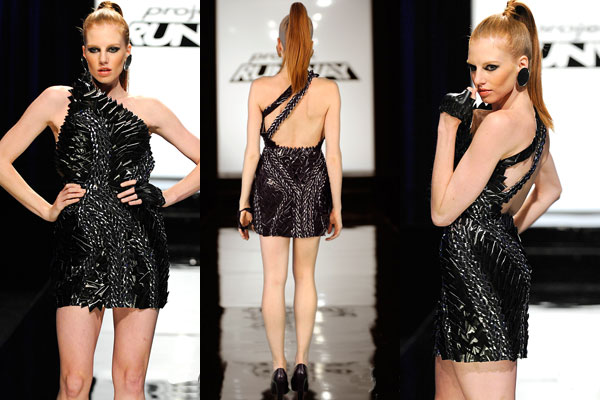 April Johnston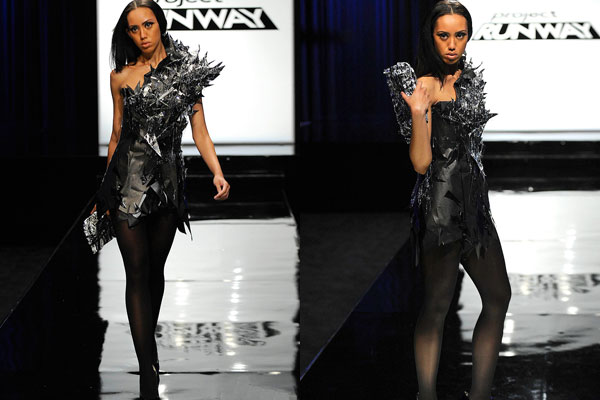 Casanova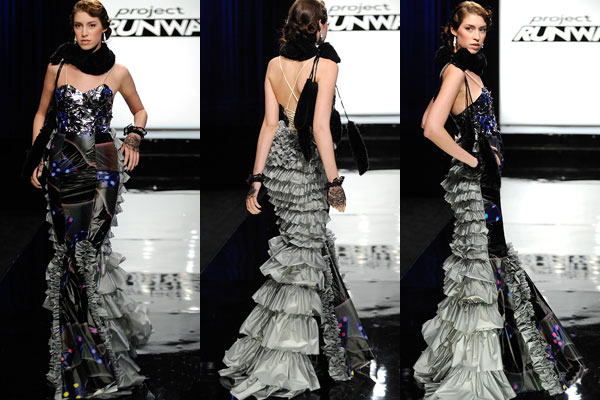 Christopher Collins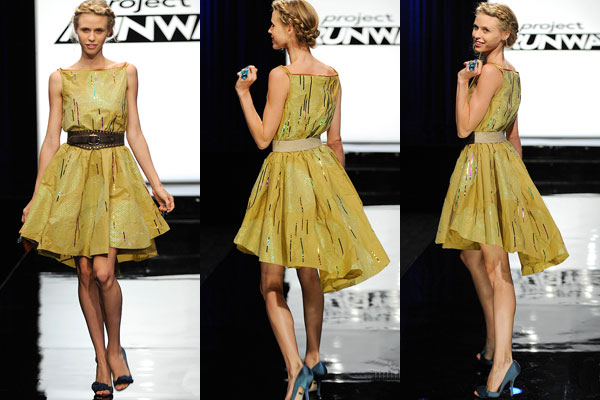 Gretchen Jones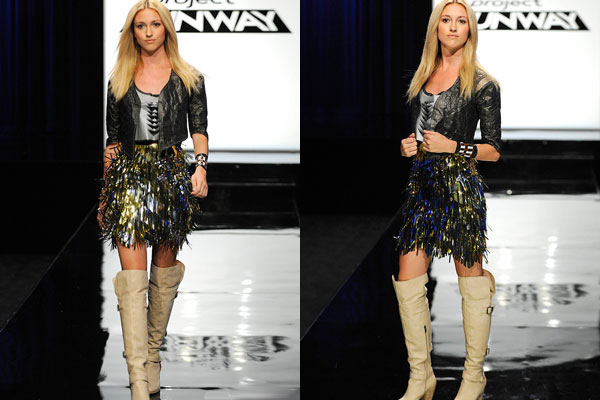 Ivy Higa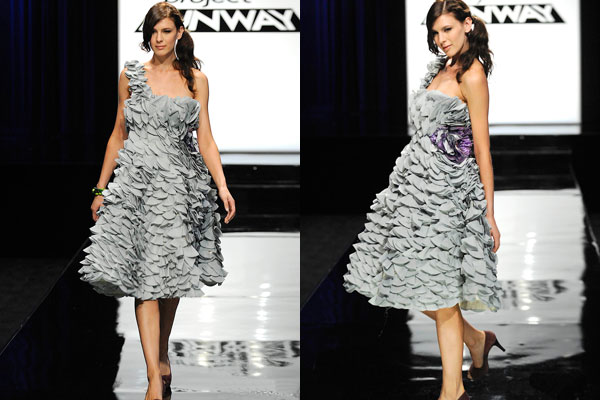 Kristin Haskins Simms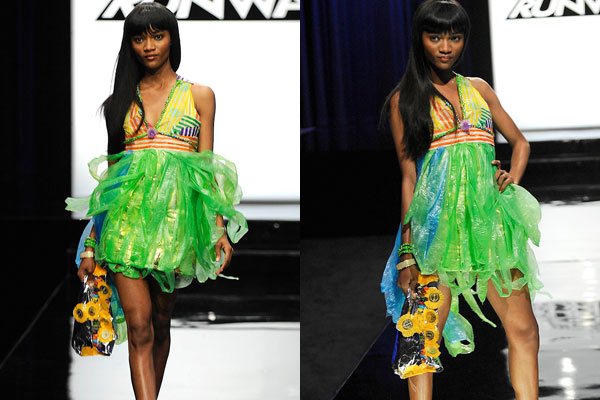 Michael Costello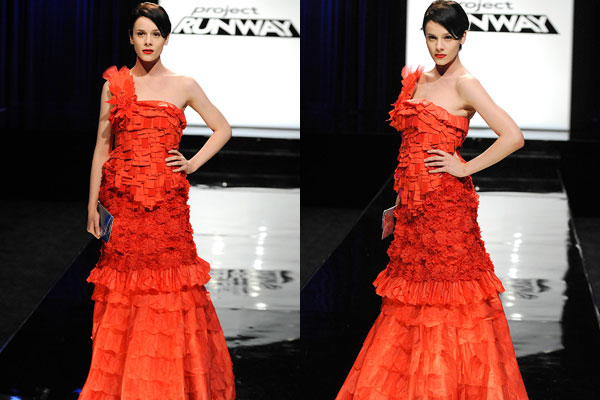 Mondo Guerra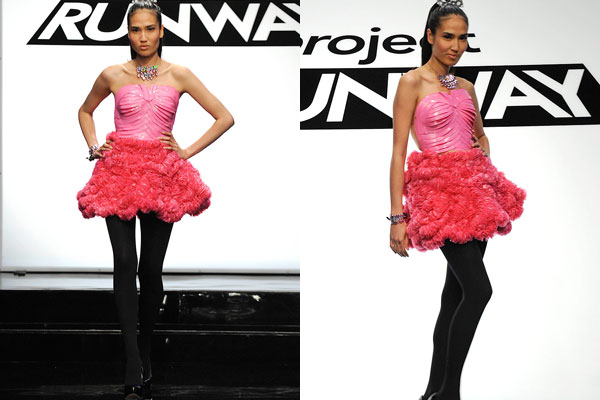 Nicholas D'Aurizio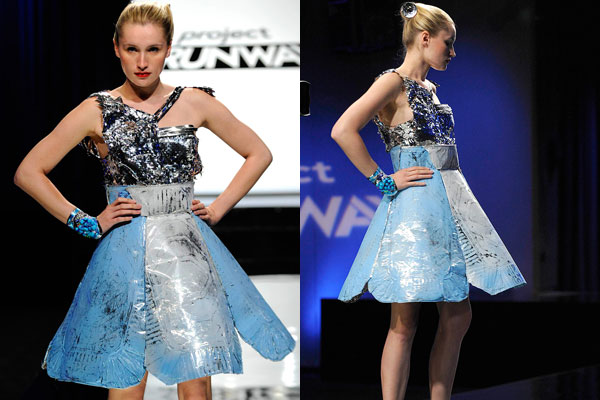 Peach Carr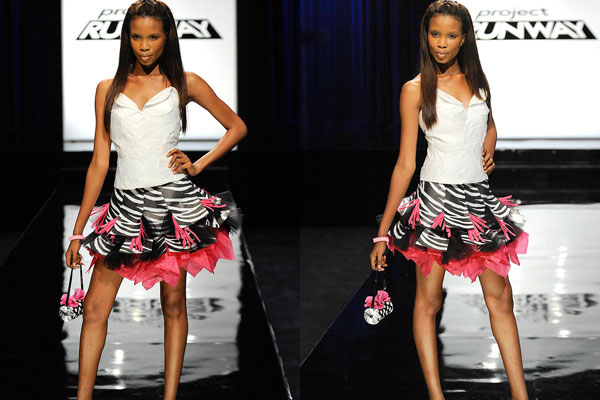 Sarah Trost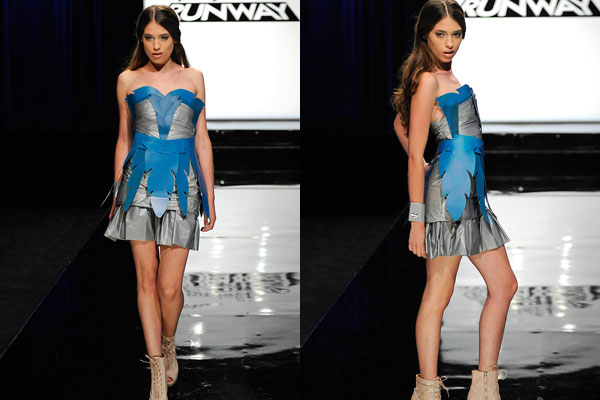 Valerie Mayen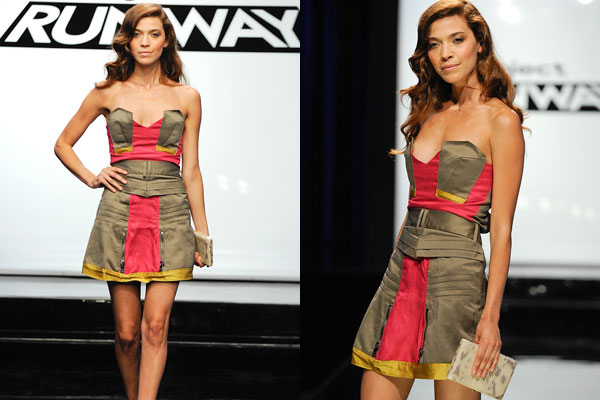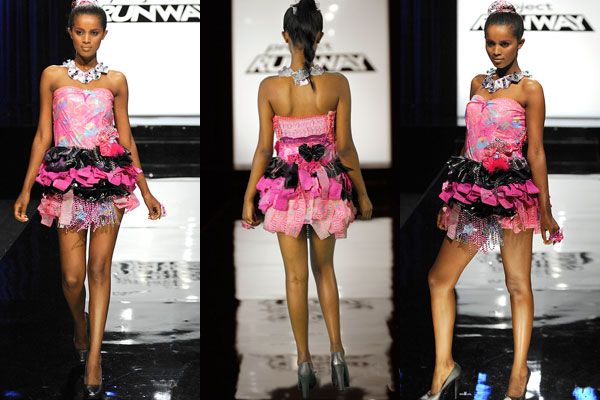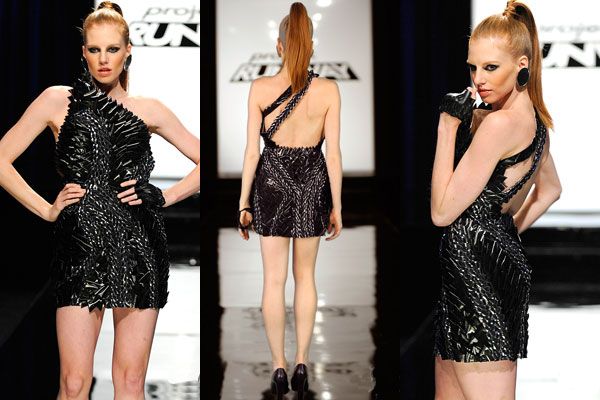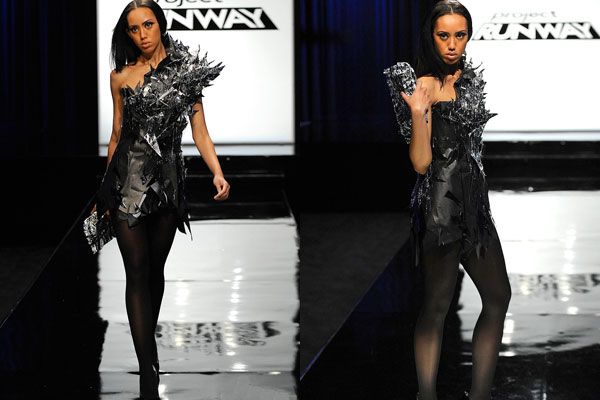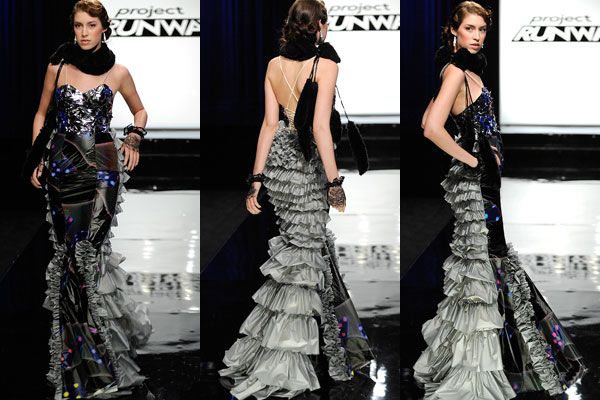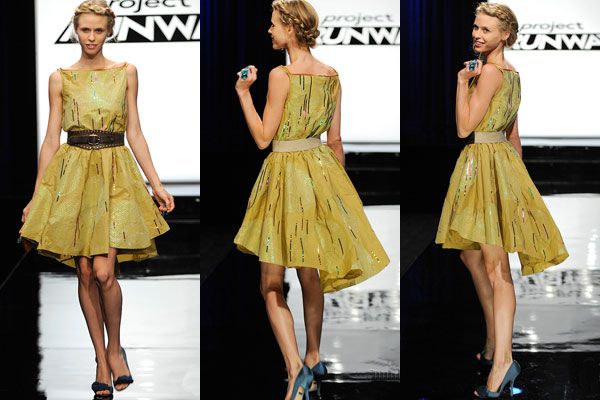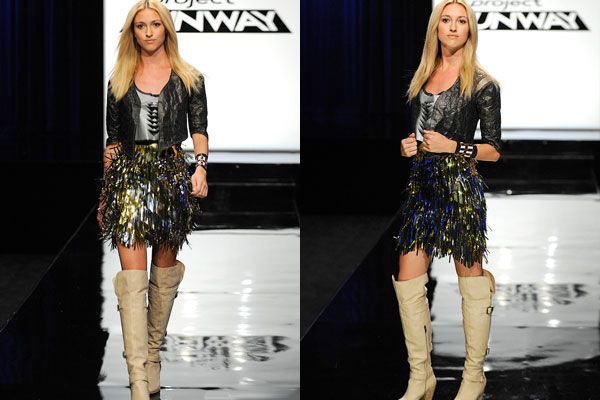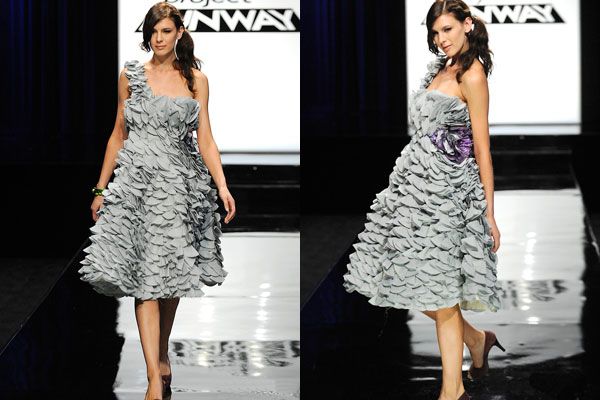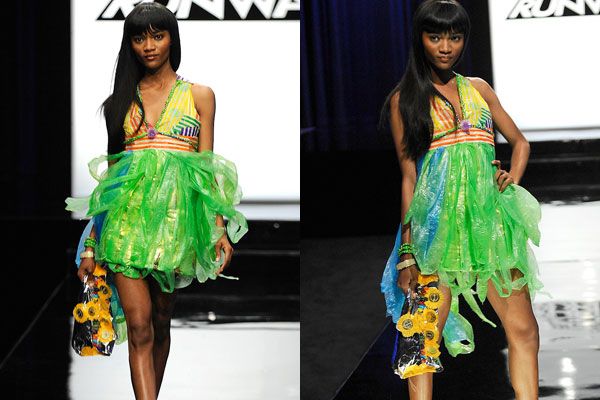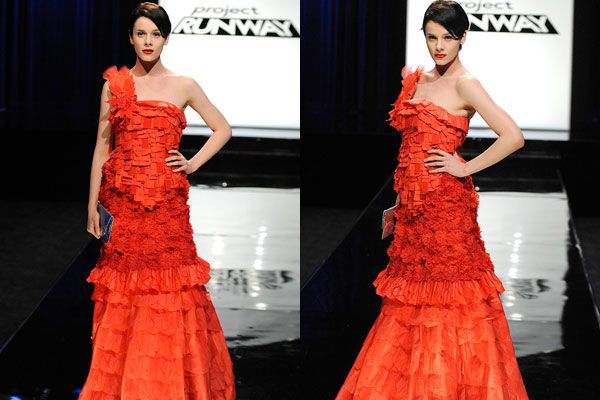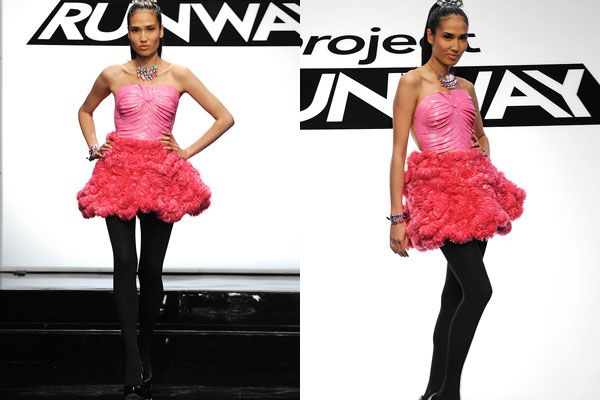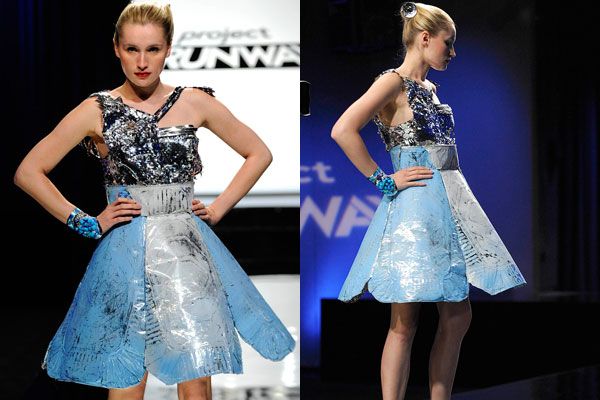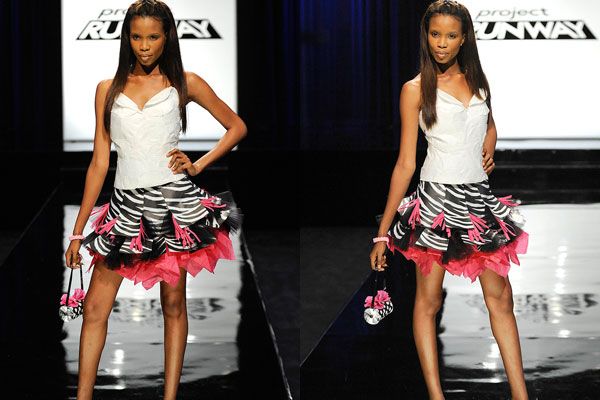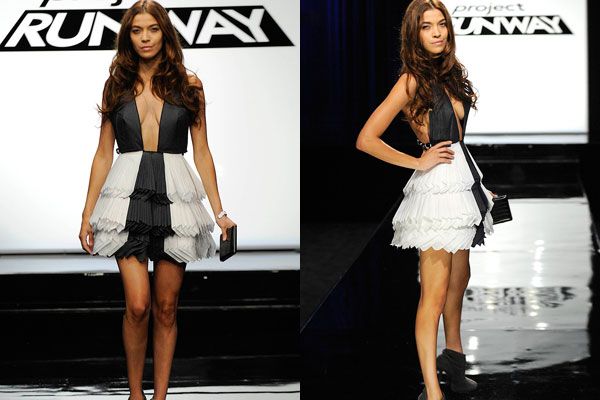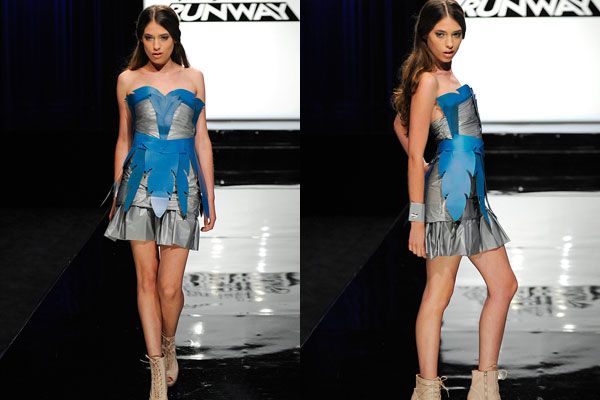 This palm tree design sent Sarah home.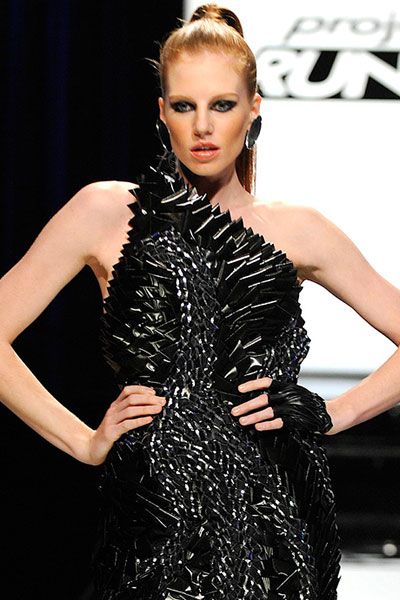 Andy wins immunity with this understated dress.