Museum Exhibit: To Dye For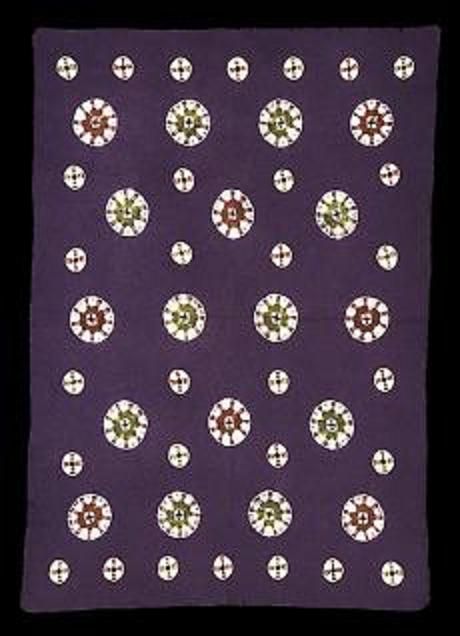 The de Young Museum in San Francisco is currently running an exhibit called To Dye For: A World Saturated in Color. It will be on display until January 9, 2011.
Today's fashions often feature tie-dye
This season, fashion designers all over the world are presenting tie-dye inspired collections on the runway as something new and fresh. The exhibit investigates the trend by exploring its history, which has been honed for centuries by cultures spanning the globe. From pre-historic to modern times, the unique art of tie-dye is resurging.
Tie-dye has been popular throughout history
The exhibit features over 50 textiles and costumes from the Fine Arts Museums' comprehensive collection of textiles from Africa, Asia and the Americas. A truly cross-cultural presentation, the exhibition showcases objects from diverse cultures and historical periods. These historical pieces are contrasted with artworks from contemporary Bay Area artists. Included in the exhibition is an elegant tie-dye evening gown from Rodarte's 2009 collection and an ikat trench coat from Oscar de La Renta's 2005 collection. Both looks foreshadowed the current spring/summer trend of tribal-infused fashions such as Dries Van Noten's and Gucci's ikats and Proenza Schouler's and Calvin Klein's tie-dyes.
What exactly is tie-dye?
Tie-dye is just one example of the resist-dye method, an inclusive term used for the process of dyeing textiles to form patterns by preventing dye from reaching specific areas of the cloth. Methods of resist dyeing include tie-dye, stitch-resist, batik or wax-resist dyeing, stencil-resist, mordant-resist, ikat (warp- or weft-resist dyeing), as well as other techniques. Textile curator Jill D'Alessandro explains, "To Dye For not only highlights the museum's impressive permanent collection of textiles, but also shows how cultures across the world have used similar techniques for centuries—with results that are sometimes similar, and at other times startlingly different. The end result will be a stunning array of textures, patterns and color."
A must-see museum
The de Young museum is located in Golden Gate Park in San Francisco and is the nation's fifth most visited art museum. It showcases American art from the 17th through the 21st centuries, international textile arts and costumes, and art from the Americas, the Pacific and Africa.
Please be sure to check visiting hours before attending.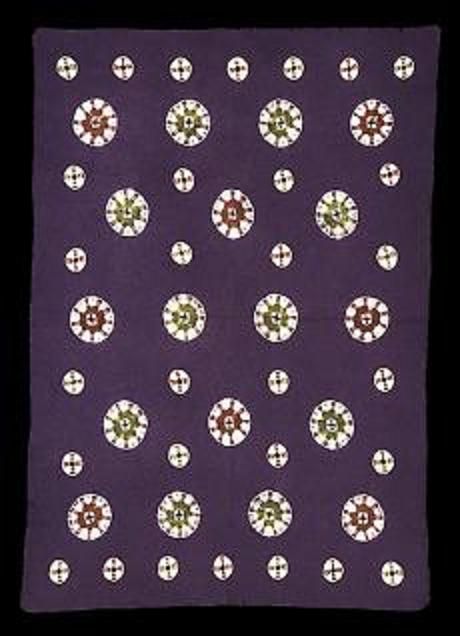 Mat (mosen) for the tea ceremony, 19th century. Mongolia or China for the Japanese market Wool; felted, resist dyeing (tie-dye).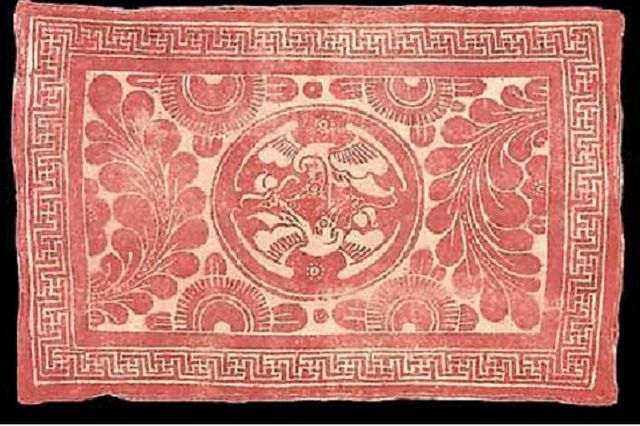 Felt rug, 15th–17th century, Mongolia. Wool; felt, stencil-resist dyed.