How to Make Stripe Insertions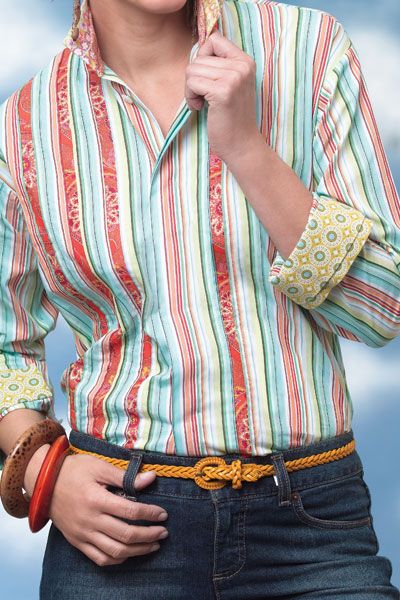 Excerpted from "Gender Bender" by Linda Lee in Threads 150, August/September 2010
The basic button-up shirt has gone through many reinventions during its lifetime. Men's and women's versions have evolved in both silhouette and detailing. The classic men's shirt in particular has taken on a new look with contrasting details, proving that this conference-room staple doesn't have to be a boring garment—tiny elements, sometimes hidden, can revamp this classic with personality and design. These narrow inverted pleats with contrasting fabric insertions form three-dimensional stripes on the shirt front.
1. Plan the stripes. Determine how many stripes you want on the shirt front (they don't have to be symmetrical). Make a second front pattern piece so you have both a left and a right side. On each pattern piece, draw 1/2-inch-wide stripes parallel to the center front.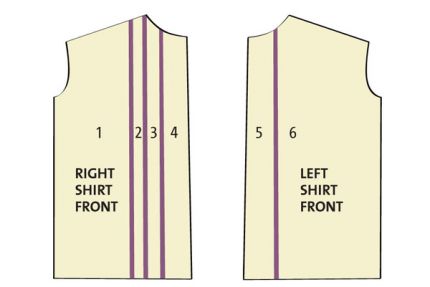 2. Alter the pattern and cut the fabric. Cut the pattern apart along each stripe, and discard the stripe pieces. Add 1⁄2-inch-wide seam allowances to each cut edge. Use these pattern pieces to cut out the basic shirt fabric. Cut lengthwise strips of contrasting fabric 1 1/2 inches wide by the length of the shirt. Cut one strip for each "stripe" insertion.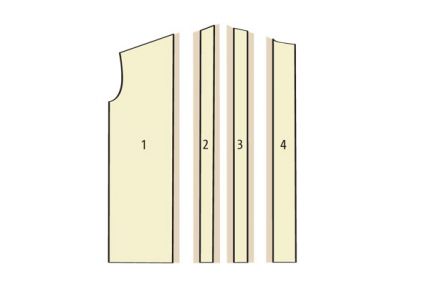 3. Attach the stripes. Press under 1/2 inch on each cut garment edge where a stripe will be inserted. Open out the pressed seam allowance. With right sides together, serge or sew one strip side to each seam allowance using a 1⁄4-inch-wide seam allowance.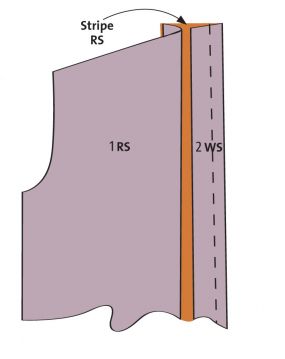 4. Topstitch the edges. Allow the pressed edges to fold under again, exposing 1/2 inch of the contrasting strip. Sew 1/4 inch from each folded edge to anchor the stripe in place. Continue to make the garment according to the pattern instructions.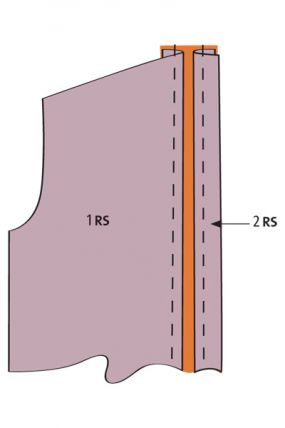 For more great shirt details, you can purchase the issue for the full article here.