Project Runway: There IS an "I" in Team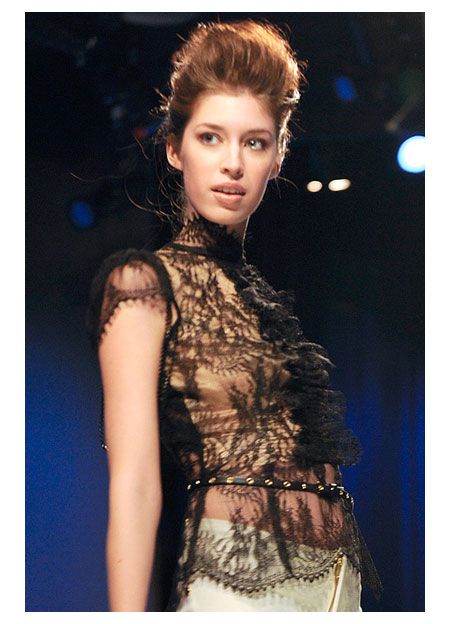 This week on Project Runway, two teams of six designers were challenged to create a six piece collection for Fall 2010 based on trends for the season. Teams were asked to choose one concept (Minimalism, 50s Retro & Lady-like Shapes, Menswear for Women, or Military) and one textile (Gold, Camel, Leopard & Cheetah Prints, Plaid, or Lace) to use as the inspiration for their collection. To succeed the teams needed to work together to make the collection cohesive. The budget for this challenge was $1,000 at Mood for each team. After the preliminary business of choosing teams and themes, the designers were able to get started sketching. As usual when teams are involved, there was some drama between the designers.
Team Luxe (Menswear for Women & Camel): Gretchen, A.J., Ivy, Michael C., Christopher, and Andy. Gretchen became the default leader of this team of stronger designers. They decided to take an odd approach to the challenge. Tackling items from each garment, instead of each designer being responsible for a garment. This spelled disaster when it came time for the judges to send someone home from this losing team. Prior to facing the judges, Team Luxe decided to stand together as a group and not place blame on any one designer. After some pressing from the judges, this plan disintegrated and Gretchen began to come apart at the seams. All of the other designers blamed Michael C. for his poor work, but he held immunity from last week's win, and it was A.J. who was sent home for his shirtdress. After the judges had their say, it was a very angry Tim Gunn who called Gretchen out for her manipulation of the group. Do you think the judges made the right decision this week? Should it have been Gretchen going home?
A.J. Thouvenot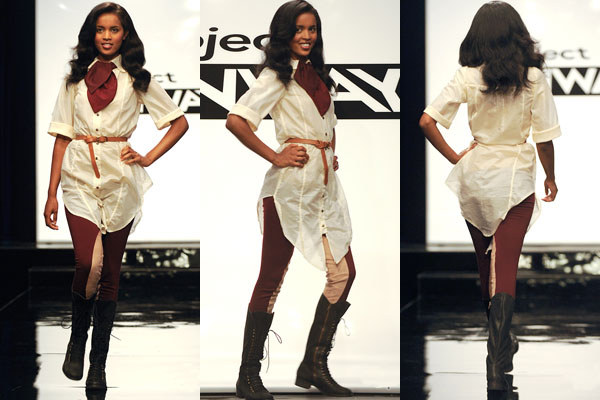 Andy South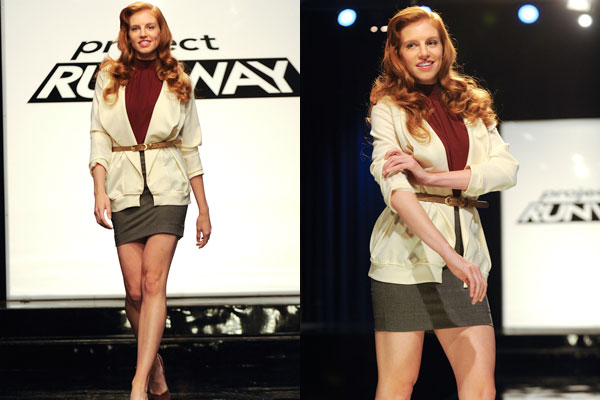 Gretchen Jones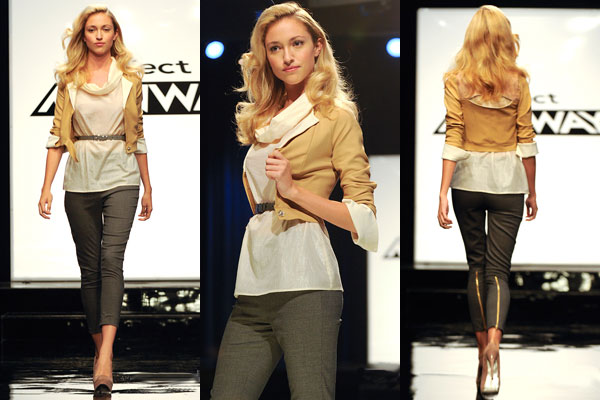 Ivy Higa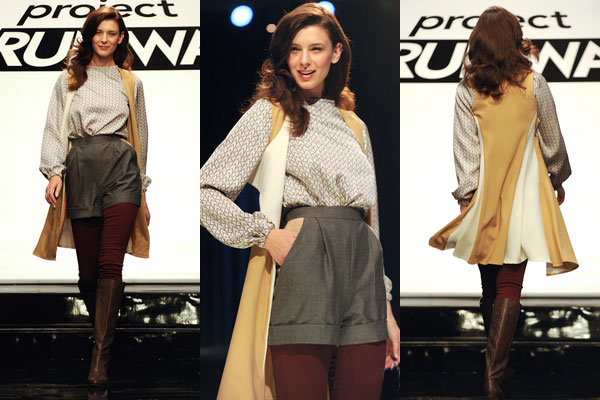 Michael Costello
Christopher Collins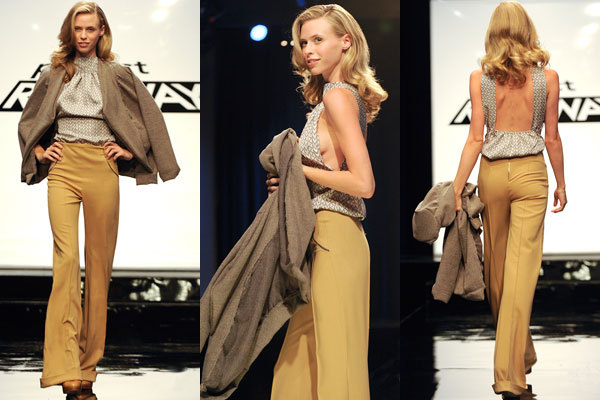 Team Military & Lace: Peach, Valerie, April, Casanova, Mondo, Michael D. This team of underdogs had an easier time working together. Each of the designers was responsible for a garment that used the concept of military and lace throughout. Tim commented on Casanova's garment telling him to "youthen it up". After a small meltdown, it was Casanova announced as winner in the end. Michael Kors praised his use of couture details in his garment. The judges also had positive comments for Peach, and the other designers.
April Johnston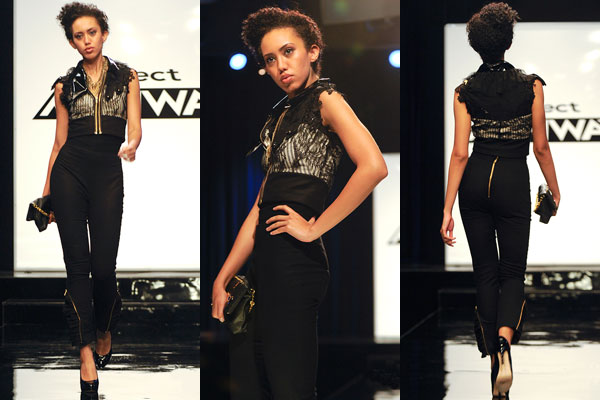 Casanova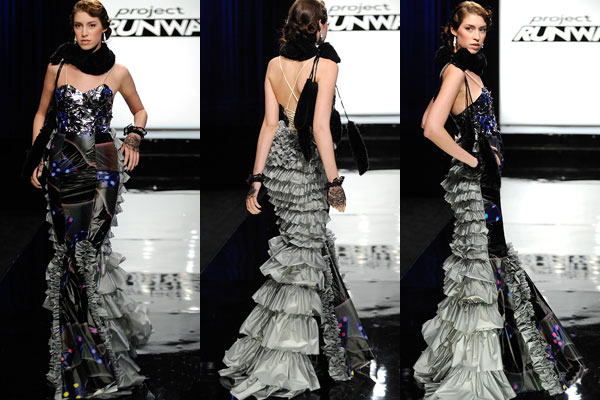 Michael Drummond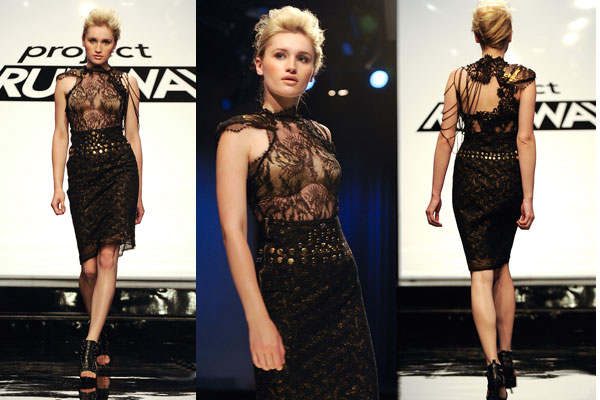 Mondo Guerra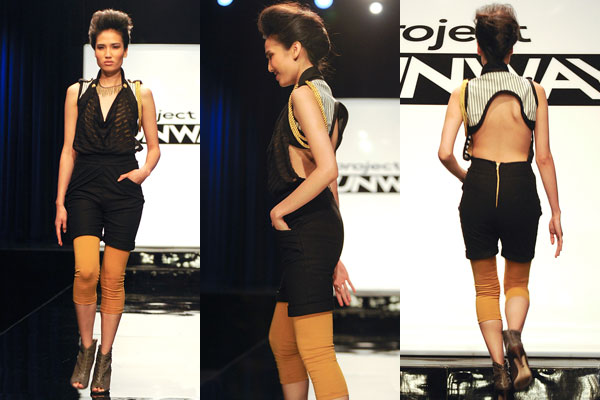 Peach Carr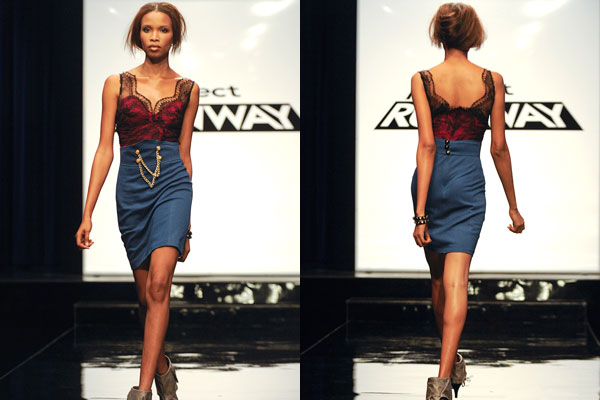 Valerie Mayen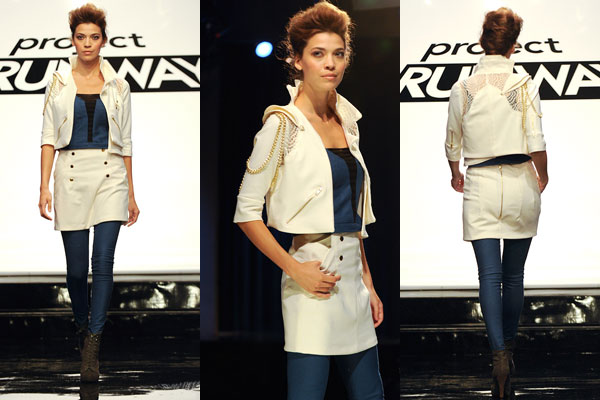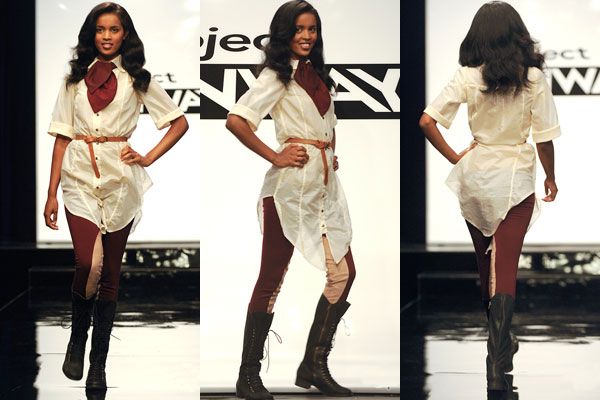 A.J. is sent home when he ditches his style for this shapeless shirtdress.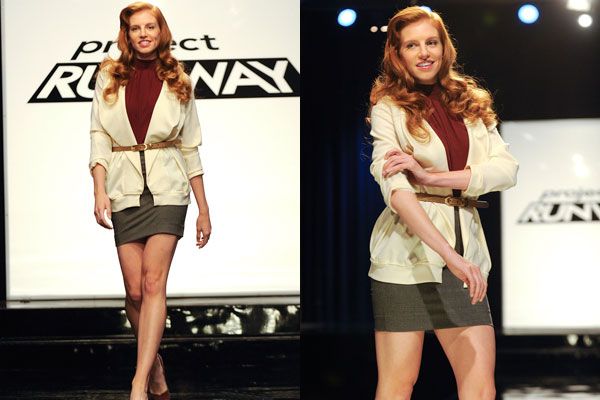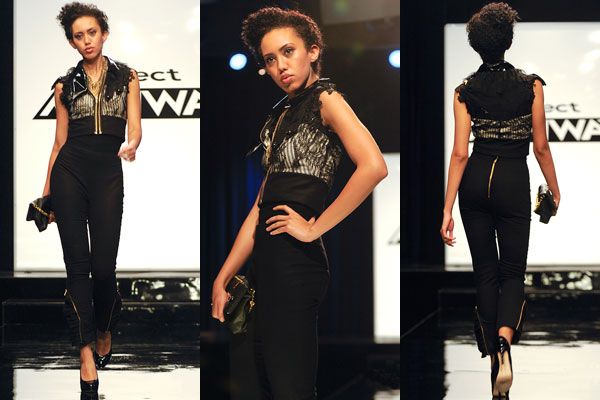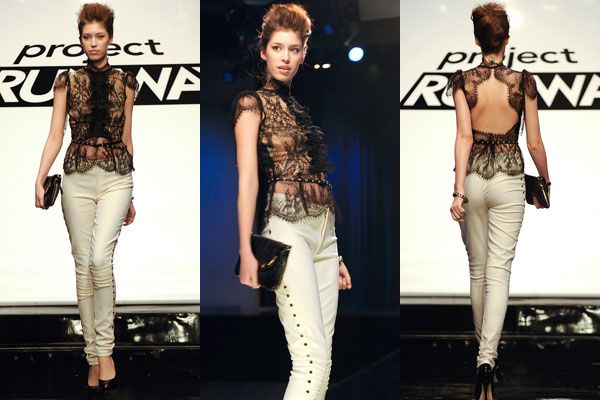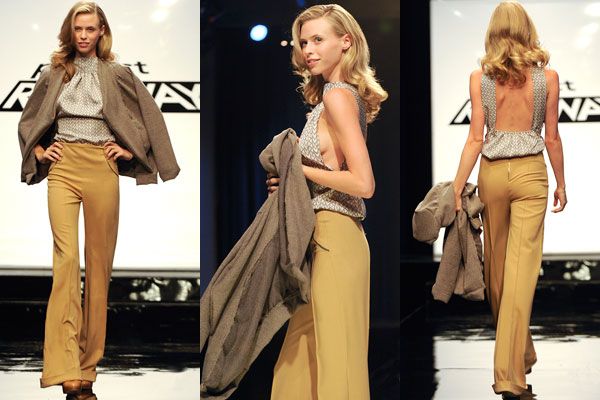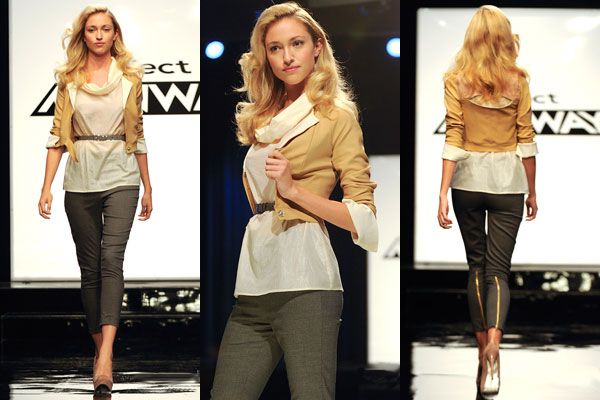 Should Gretchen have been sent home for manipulating her team and leading the group to failure?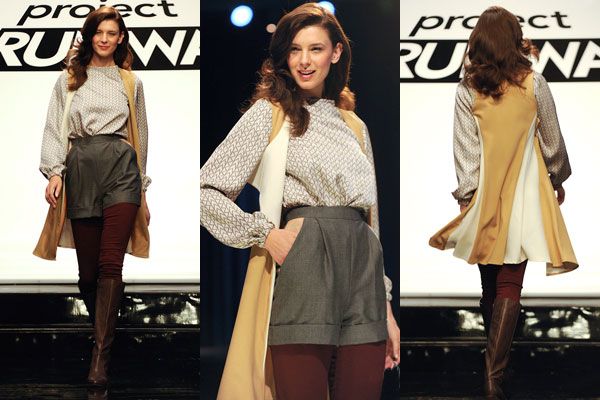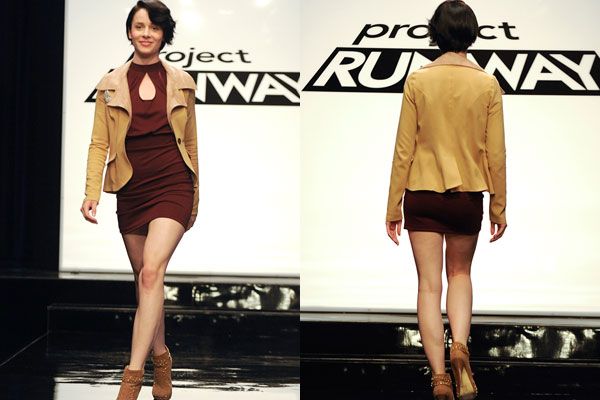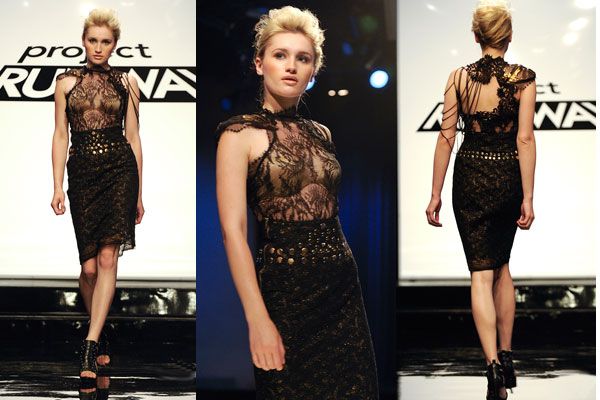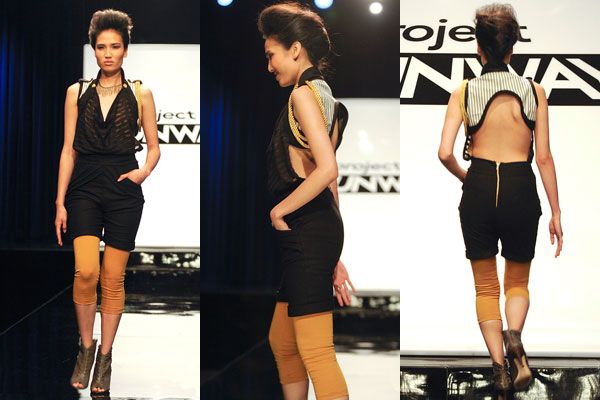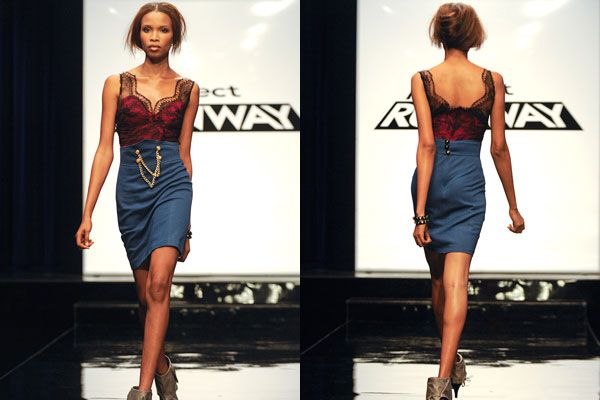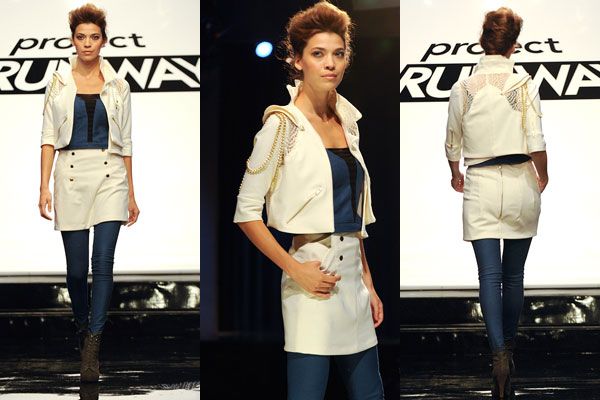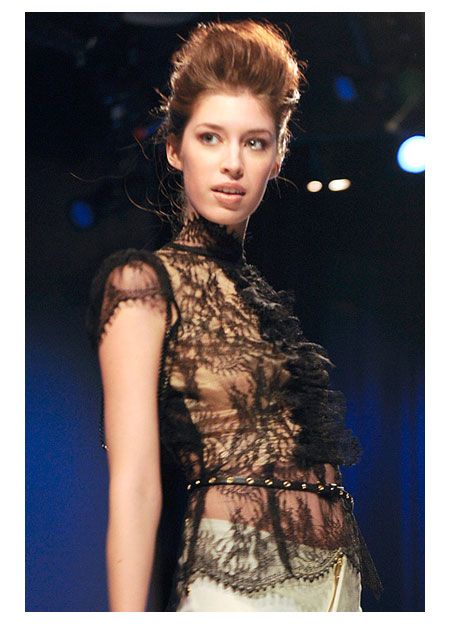 Casanova wins the night with his couture detail.