Project Runway: You Can Totally Wear That Again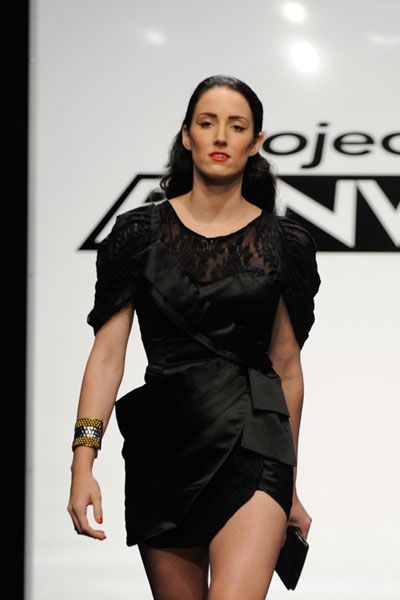 This week on Project Runway, the designers are challenged to turn bridesmaid dresses into something you really can wear again. The models this week are the actual bridesmaids, who bring with them horrible gowns of various shapes and sizes. The designers were given $50 and a maximum of 2 yards of fabric for this challenge. This week, the designers face a designer showcase in front of the public, as well as, facing the judges on the runway. The public votes for their favorite by placing a button in a fishbowl next to the garment of their choice. After the showcase, the designers fix some problem areas, while they prep the models. Designer Cynthia Rowley, who just released a line of bridesmaids dresses, is the guest judge for this challenge. Many of the garments are cut very short, to varying degrees of success, because of the lack of fabric given to them.
Top 3: Mondo (favorite in the public showcase), Michael C., and Christopher
Bottom 3: Peach, Valerie, and Michael D.
Bottom Two: Peach (sent home) and Michael D. The judges thought both of their dresses looked better before the transformation.
Winner: Michael C. wins immunity for the next challenge. The other designers are shocked by this news after blaming him for his poor work last week. The judges wonder how Michael C. continues to win if he is as terrible as the other designers believe.
What do you think about our winner and loser this week? Are the judges right to praise Michael C. or do the other designers have it right?
Andy South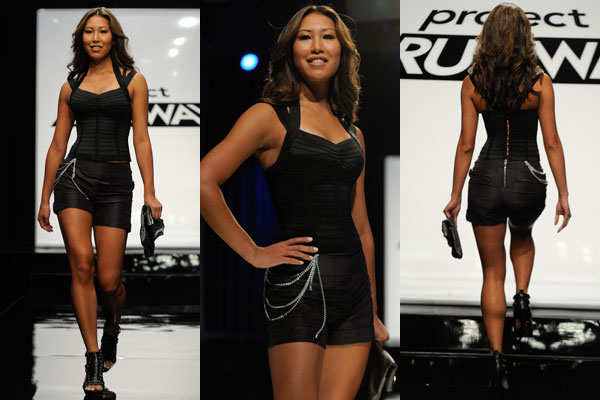 Gretchen Jones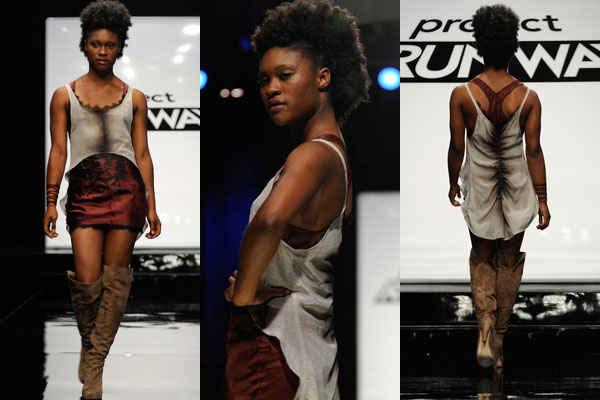 Ivy Higa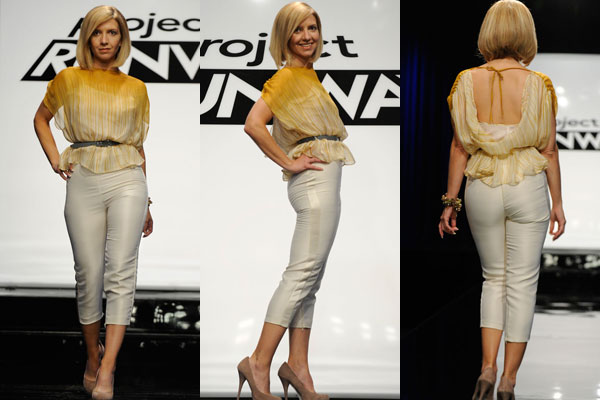 Michael Costello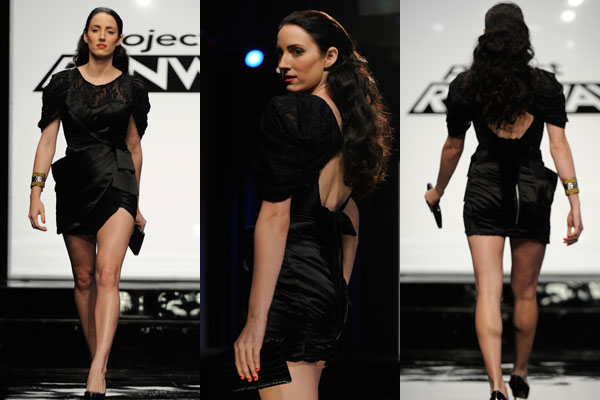 Christopher Collins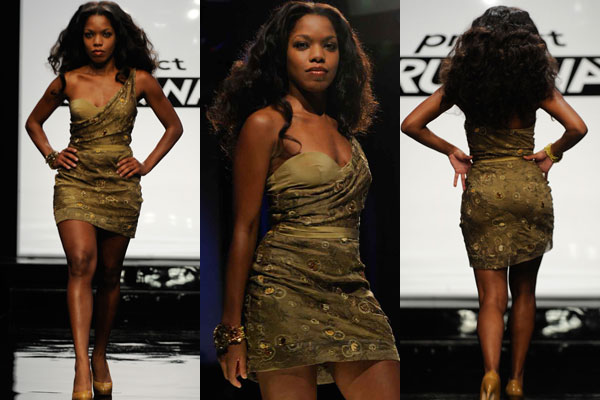 April Johnston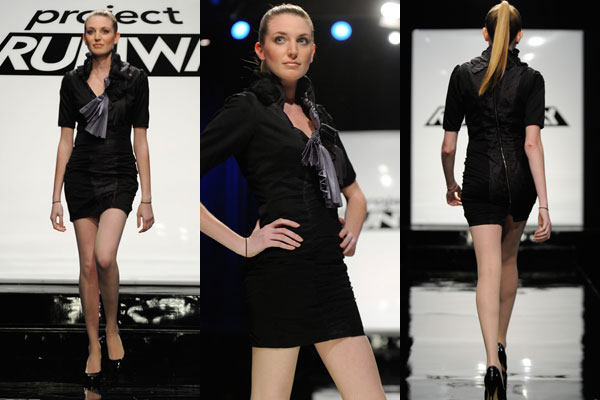 Casanova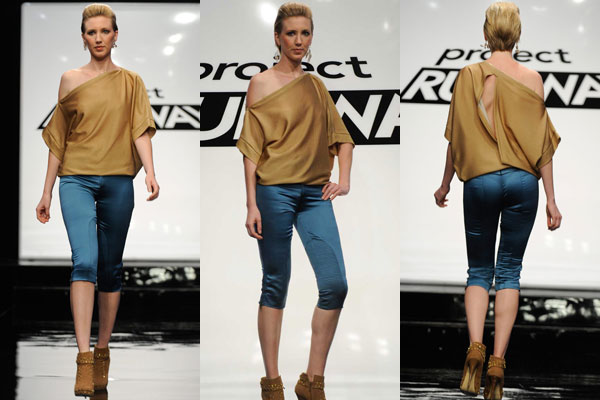 Michael Drummond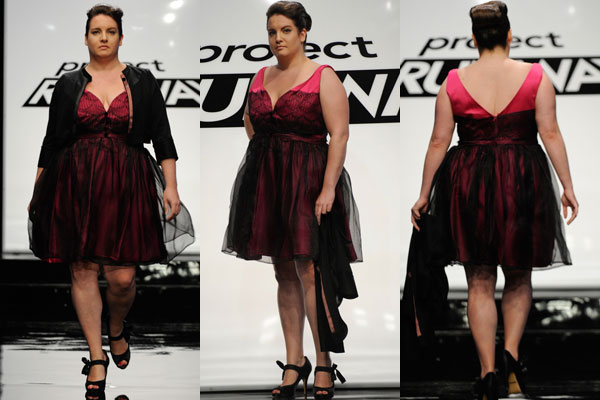 Mondo Guerra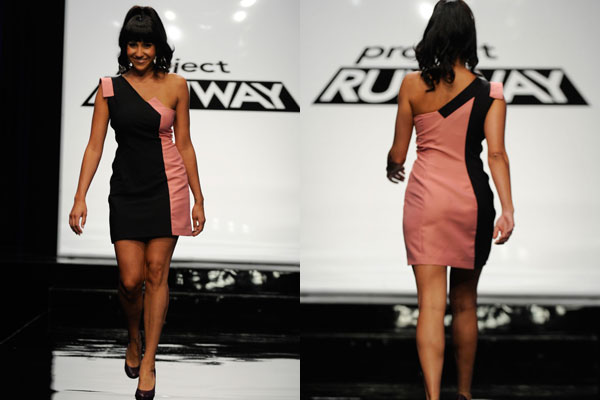 Peach Carr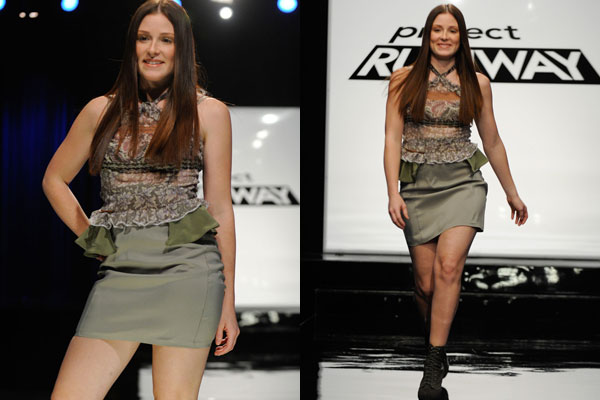 Valerie Mayen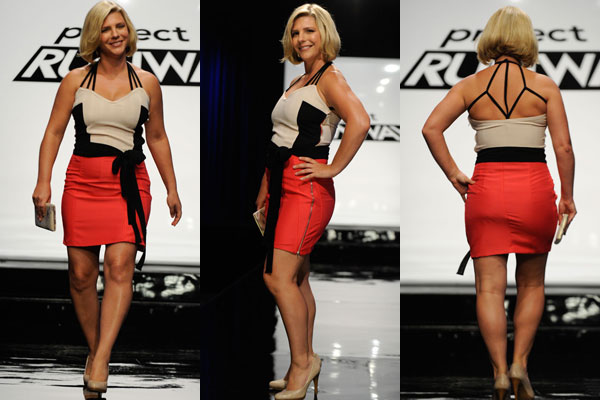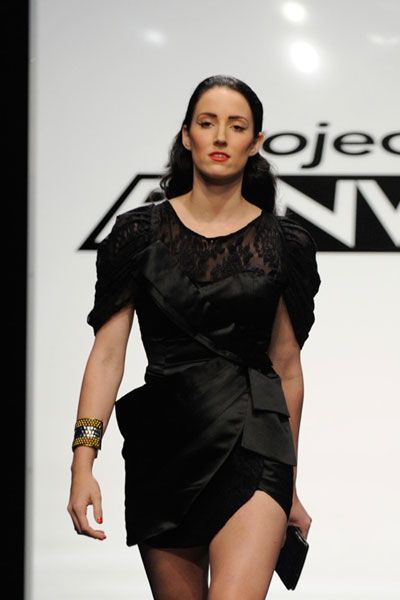 Michael C. surprises the other designers by winning immunity for next week.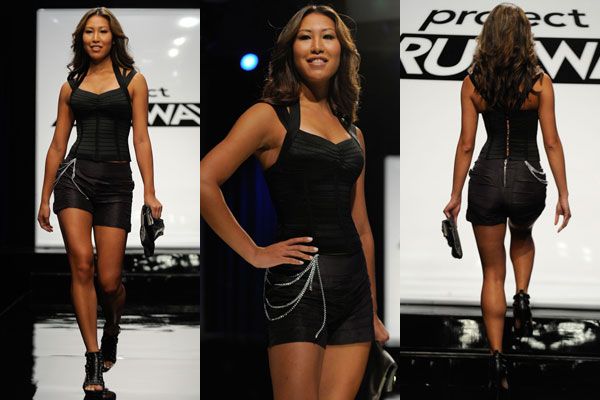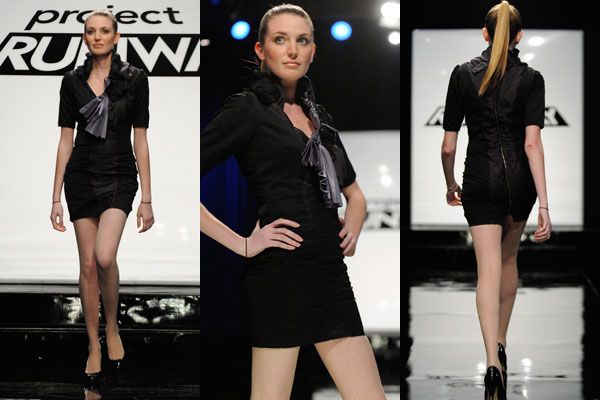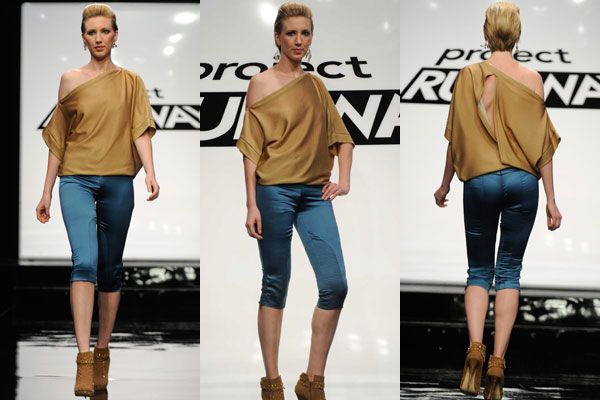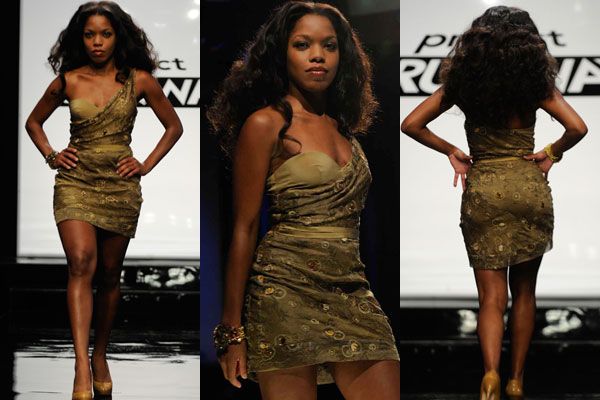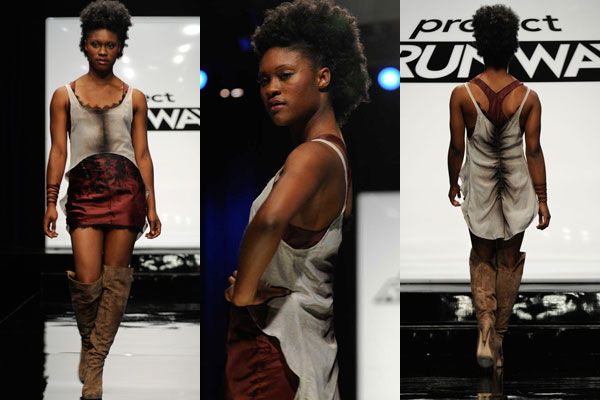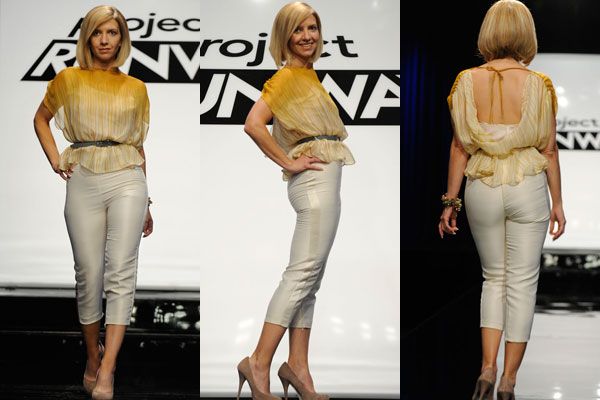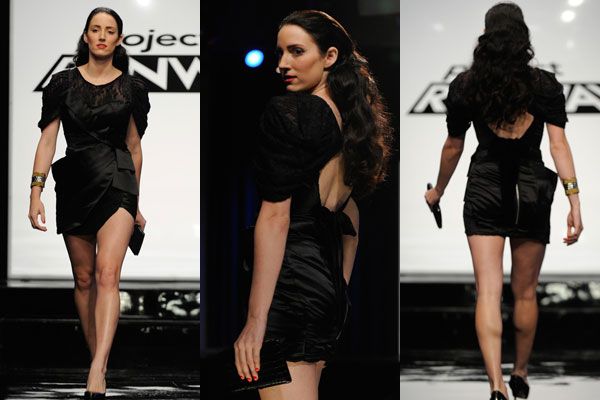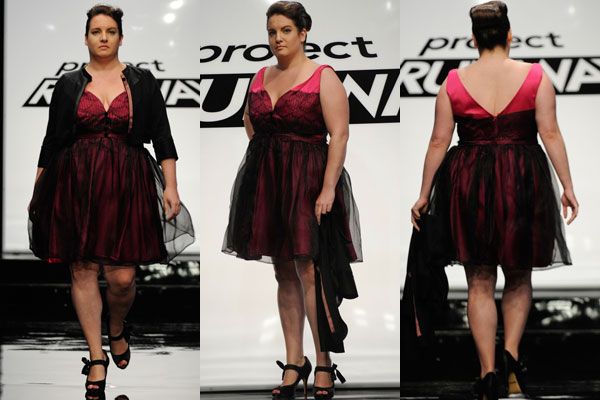 The judges though Michael Drummond's dress looked better before the challenge.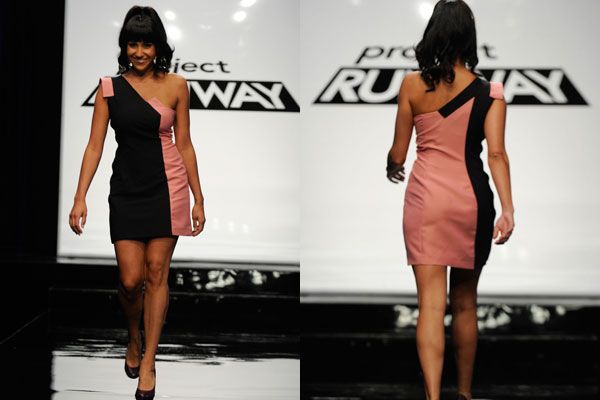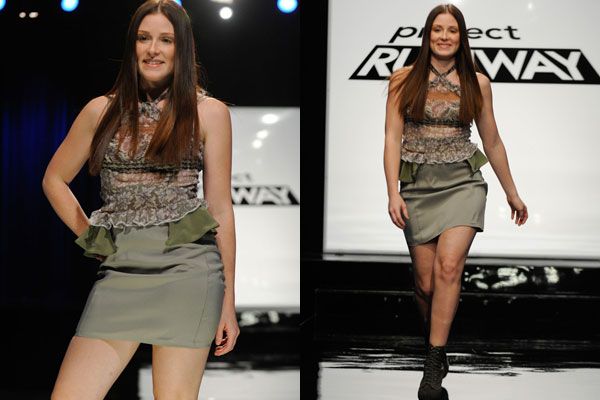 Peach is sent home with this badly designed garment.