Celebrate National Sewing Month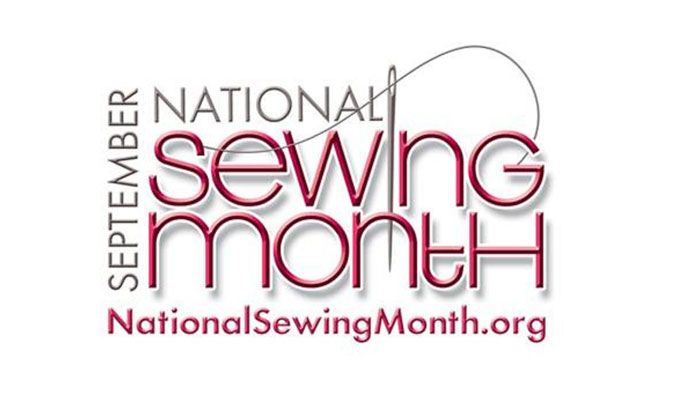 National Sewing Month
The observance of National Sewing Month began in 1982 with a proclamation from President Ronald Reagan declaring September as National Sewing Month "In recognition of the importance of home sewing to our Nation." Much has changed in the world of home and professional sewing over the years, and I believe the reasons we sew change as our lives evolve. At different times we may sew to save money, or to make one-of-a-kind garments, or perhaps to express our creative side, or a host of other reasons. For me the reasons changed as I got older and my life's situation changed (single, married, mother, etc.).
Threads 25th Anniversary
In conjunction with the Threads 25th anniversary, our editor, Deana Tierney May, asked our readers to write about why they sew. Many of you did just that, and the stories were heartfelt. You can read some of them in the "Letters" department of our current issue (No. 151, November 2010). Deana will share additional letters in future issues throughout the rest of our anniversary year. Most of the letters were quite lengthly and filled with nostalgic comments about the writer's personal growth as a sewer. Each shared a different perspective about the many reasons we sewers sew.
The Same Question With a Twist
I'm asking the same question Deana asked–with a twist. Please tell us IN FIFTEEN WORDS OR LESS why you sew. I'm not asking about how you got to where you are today as a sewer. I'm asking why you sew today. What motivates you? What inspires you? What pleases you? What excites you? You get the idea. I had to think about this for a long time before being able to condense the reasons I sew into a mere 15 words. It's not as easy as it seems, but it's an interesting exercise that I think is worth doing. For me the introspective thinking helped me appreciate my sewing moments even more than before. Try it, and share with us.
Why I Sew
Here are my 15 words to get you started:
Sewing releases my mind from life's daily demands and stresses while providing personal creative expression.
In FIFTEEN words or less, please tell us why you sew.