Our Friend, Fred Bloebaum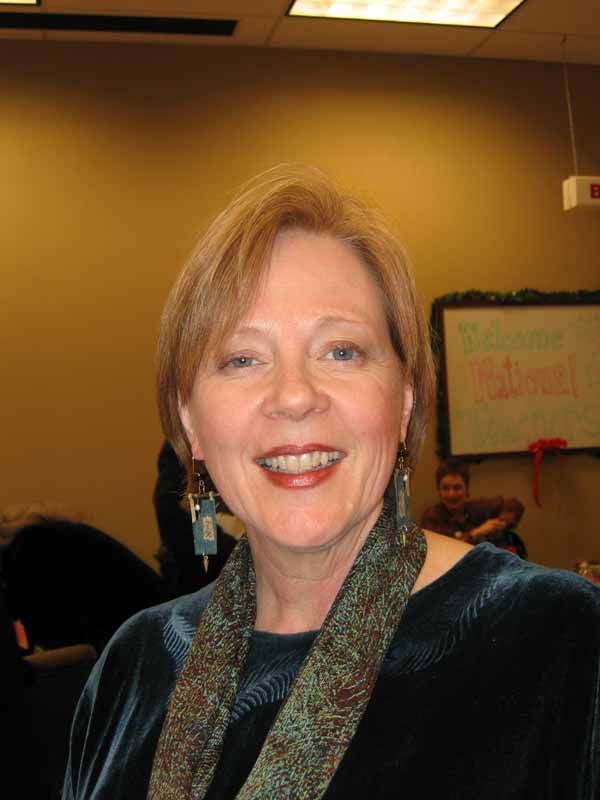 I'm sad to report the death last week of a friend and colleague, Fred Bloebaum. She is survived by her husband and son and many sewing fans. Even before joining the Threads staff I knew Fred from using her LaFred patterns and reading her Threads articles. She brought a memorable quality to everything she touched. She enthusiastically made exciting, inspiring garments to illustrate her wonderful techniques. Being her sponsoring editor was always a pleasure for me, as her articles were tailor-made for our readers. Whatever her designer's eye could envision, her sewing skill could master. She had such a wonderful way of putting things together—words, directions, and designs.
Anyone who had the good fortune to attend her classes was blessed with warm and thoughtful instruction and a multitude of inspirational visual images. All of us took away solid information and achievable aspirations. I've heard that at her first Santa Fe retreat she even cooked for her students. Is it any wonder why we call this community of sewers a family?
Fred was an active and supportive member of the Association of Sewing and Design Professionals. She wrote her first Threads article in 1994 and, over the years, graduated to contributing editor status. We missed Fred during her illness and feel great loss today. But we celebrate her life and the beauty and knowledge she brought into all of ours.
Share your memories of Fred with the community in the comments below.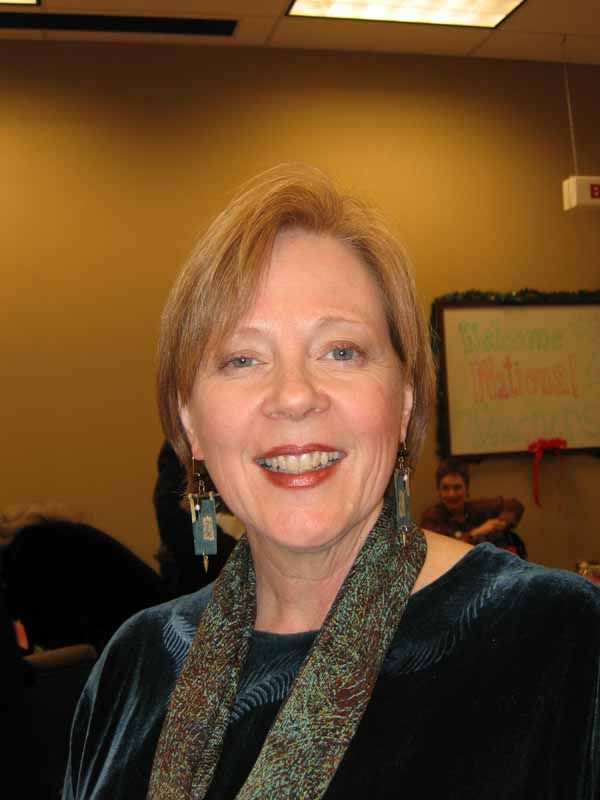 Fred Bloebaum lives with us in the lessons she taught, her patterns, and her brilliance.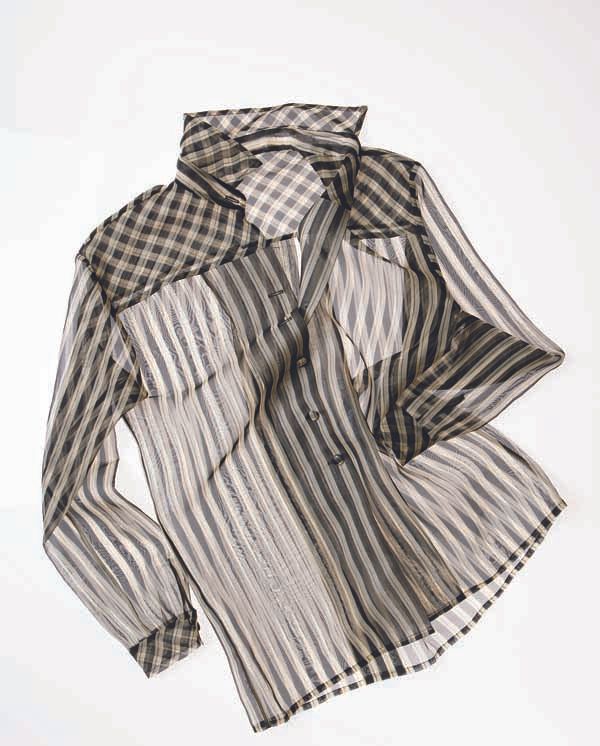 Fred used a double layer of striped organza laid with perpendicular grainlines to make a plaid collar and yoke.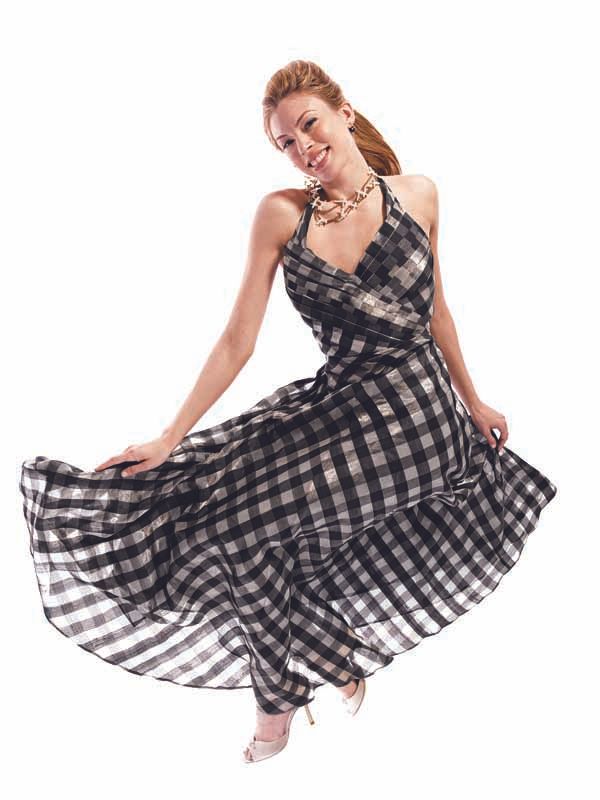 Tucklike fins over the bodice turn the large checked organza into stripes.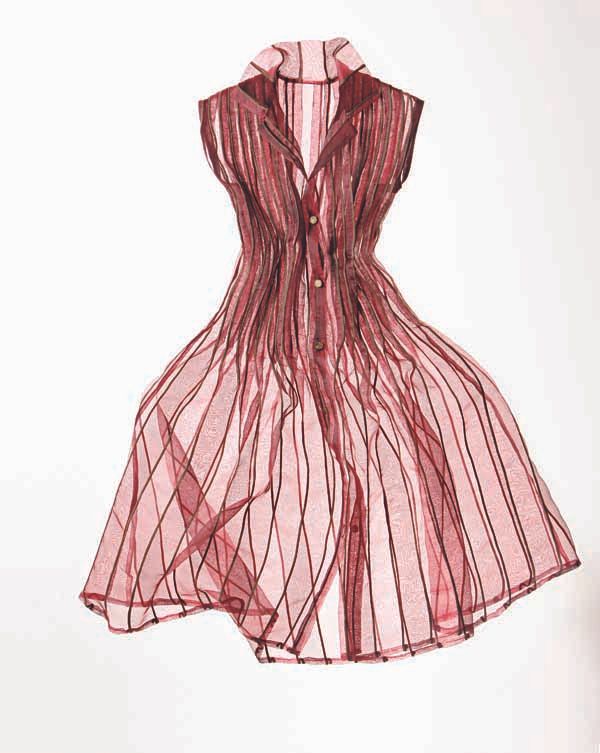 In Threads issue 127, "Sew Transparent: Sheer Prints Take Shape," Fred wrote about creating optical illusions by manipulating translucent fabrics. This dress and other garments shown here are a good example of Freds vision.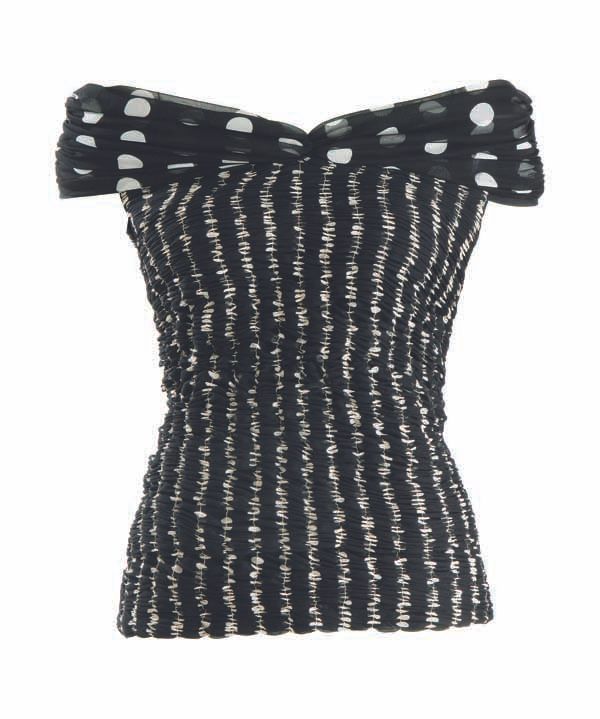 Polka dots in large and medium size scale inspired this gathered silk chiffon top.