Project Runway: What's Mine is Yours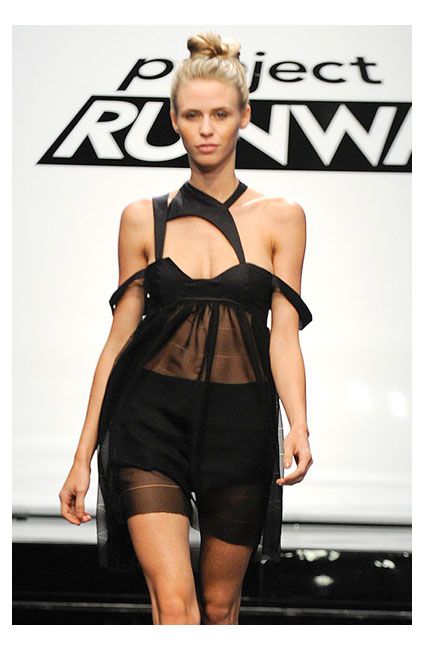 This week on Project Runway, the designers are challenged to be both designer and sample maker. After the original challenge to create resort wear is explained by Michael Kors, Tim breaks the designers up into pairs and asks them to switch designs. As professional designers they will have to learn how to explain their vision for a garment to sample makers, and not rely on their sewing skills to make every garment.
The teams:
Valerie/Andy
April/Christopher
Gretchen/Casanova
Michael D./Ivy
Mondo/Michael C.
Some of the teams worked well together, while others had a harder time with the differing skill levels. The pairs with the biggest problems were probably Mondo/Michael C. and Michael D./Ivy. Mondo and Ivy both had trouble working with their partners and believed construction problems helped put them in the bottom 3. With the help of Ivy's excellent construction, Michael D. found himself in the top 3 with great praise for his design. In the end, it is Casanova going home with another "matronly" design. The judges thought he missed the mark on resort wear after he agreed that he had designed with his grandmother in mind. The winner this week was a surprised April, with Andy rounding out the top 3 with his stylish swimwear.
Do you think the judges were right to send Casanova home this week instead of Ivy? Did April have the top garment this week, or should Andy have won with his bathing suit and cover up?
Andy South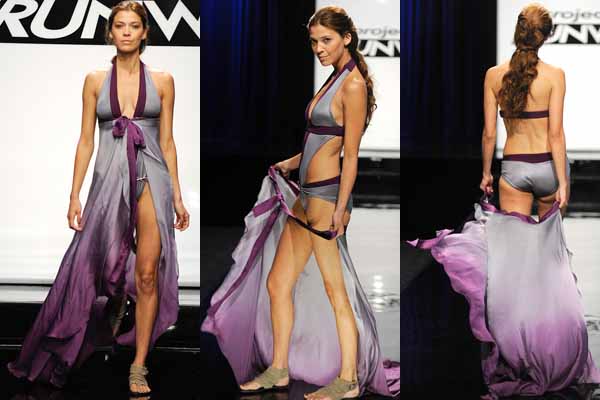 Gretchen Jones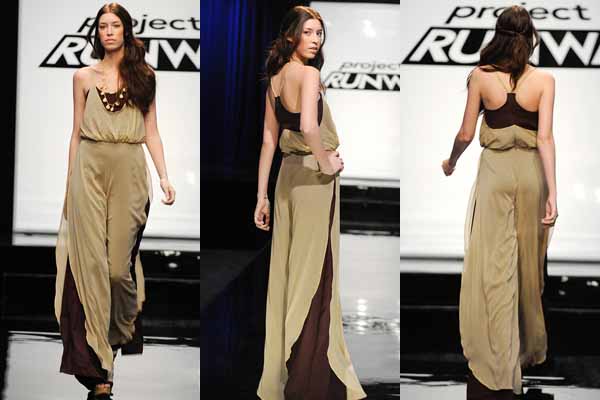 Ivy Higa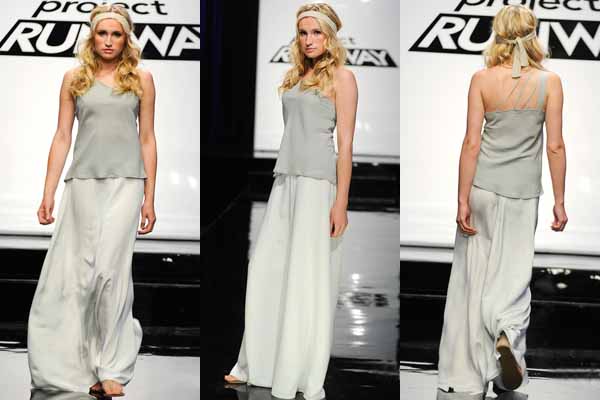 Michael Costello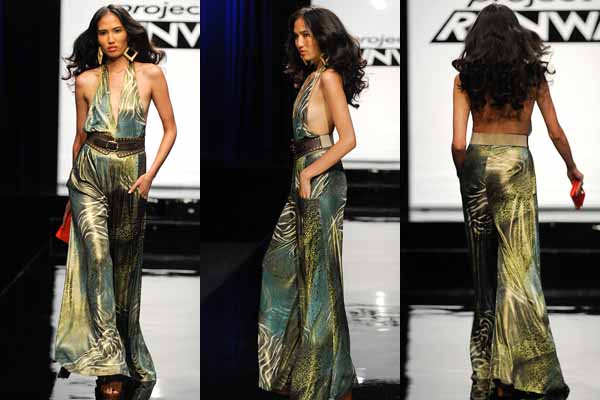 Christopher Collins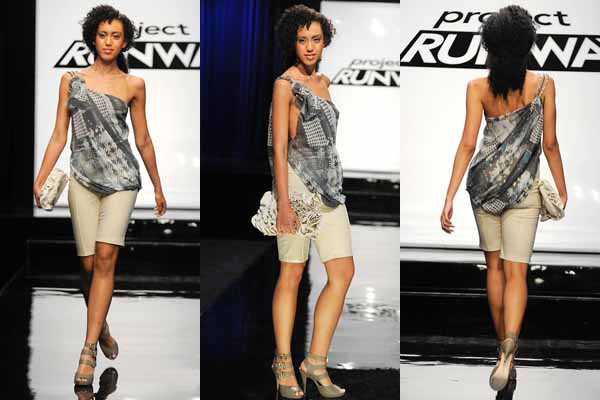 April Johnston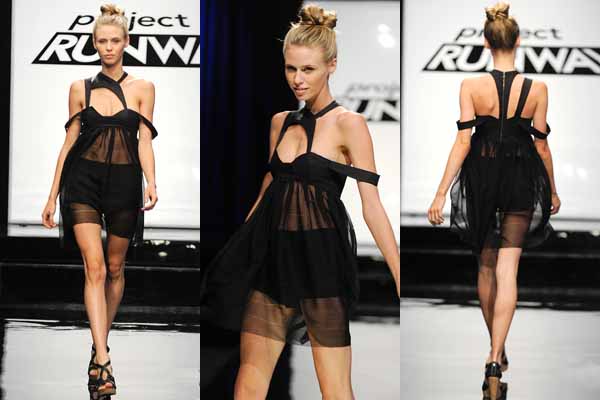 Casanova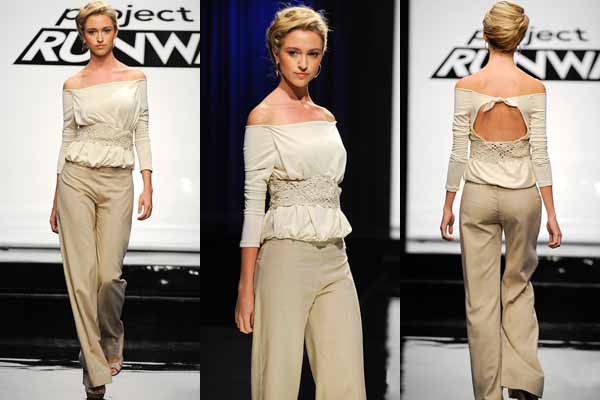 Michael Drummond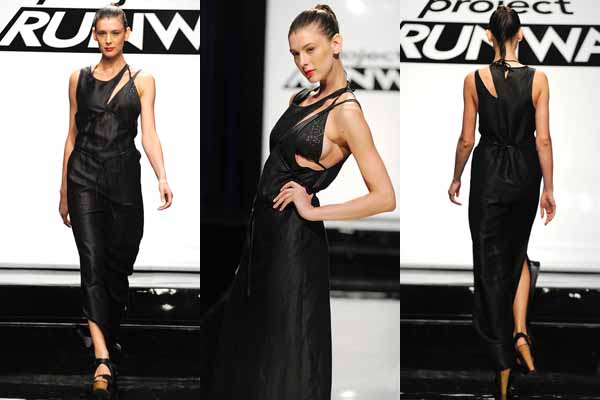 Mondo Guerra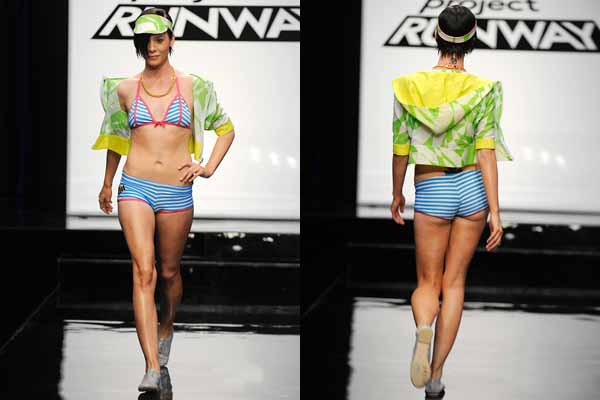 Valerie Mayen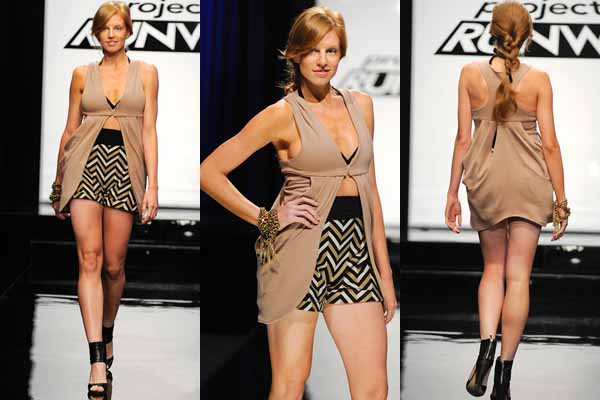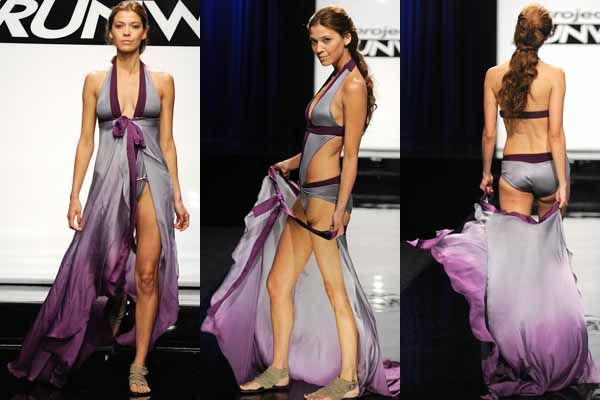 Should Andy have won this week with his swimwear?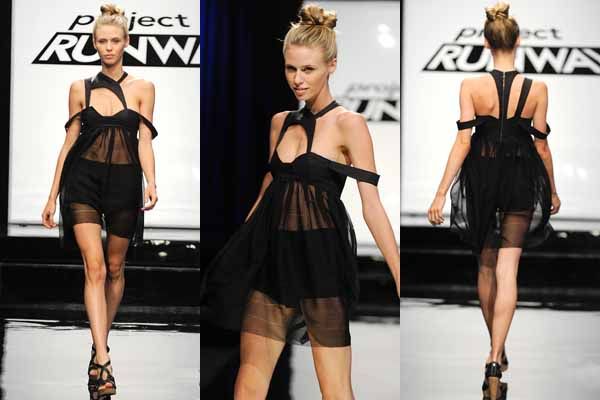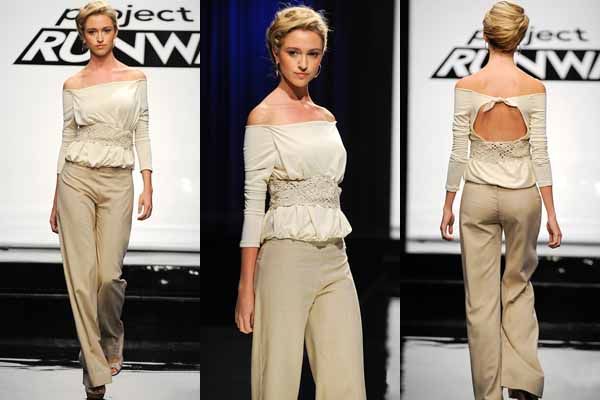 Casanova's resort look is called "matronly" and he is sent home.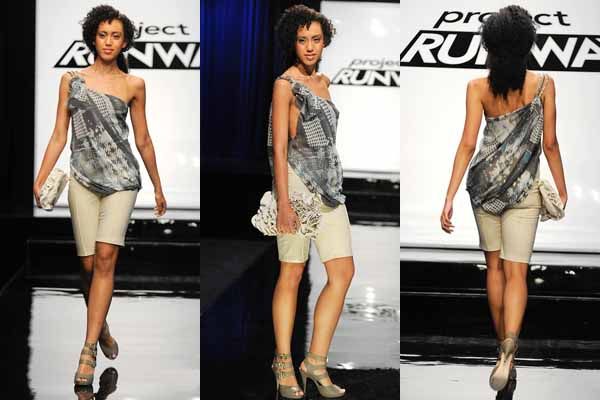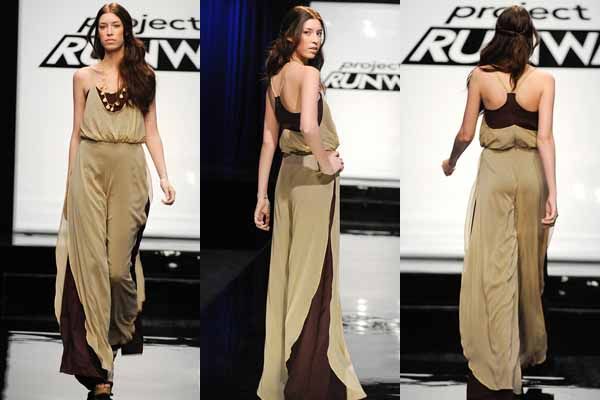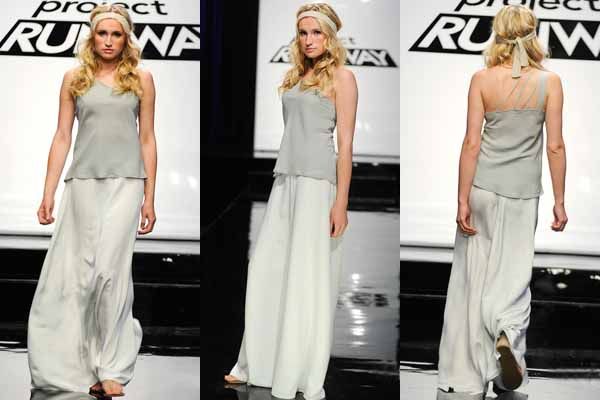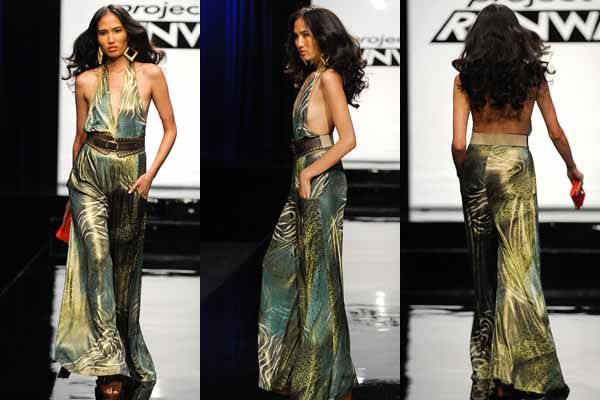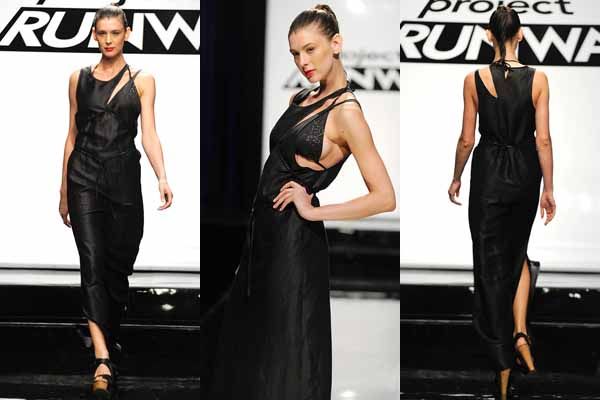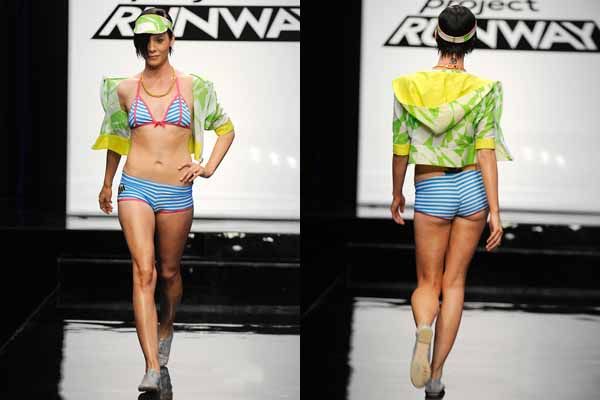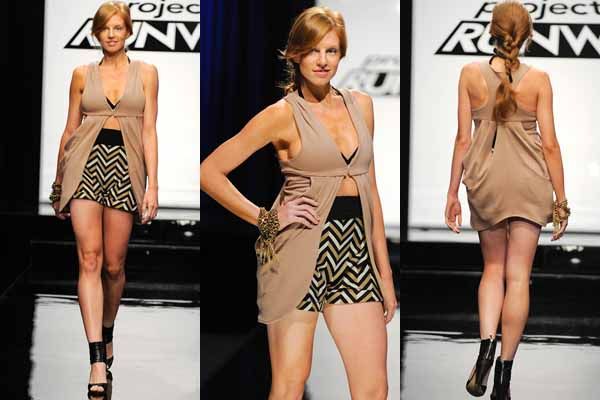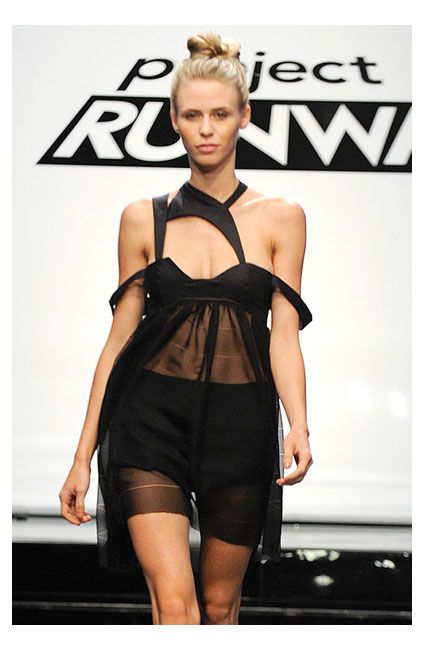 April wins this challenge with her design constructed by Christopher.