Staying a Curve with Crossgrain Muslin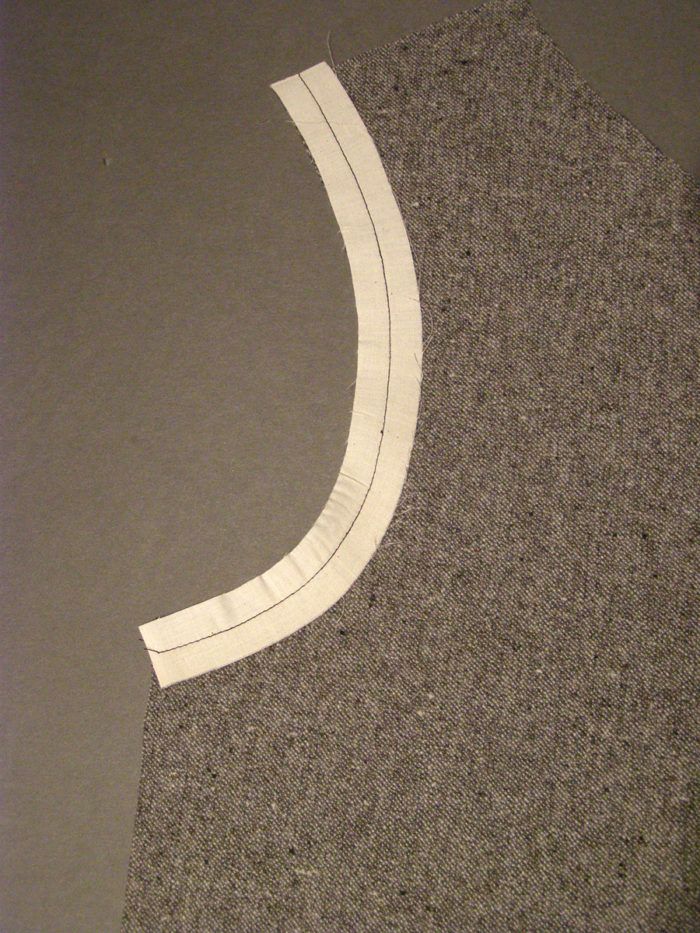 This is a little trick I learned recently from one of the veteran tailoring professors at F.I.T. It exploits the property of crossgrain stretch.
A little explanation is in order: When fabric is woven, the lengthwise grain yarns are held under great tension during the weaving process. This creates a situation, where the fabric has less stretch along the lengthwise grain, but more stretch across the crossgrain. It is this property that we'll be exploiting.
The object of this post, is to show how to use a strip of crossgrain muslin, to stay a curved armhole. In tailoring, you want to stay the armhole before you construct the jacket; otherwise, the bias stretch that occurs on the armhole will distort the armhole and create problems later.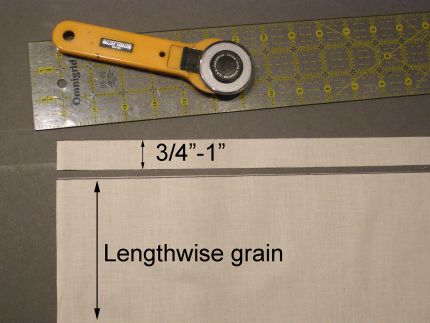 Begin by cutting a strip of muslin (the thinner the better), 3/4″-1″ wide, and as long as the armhole circumference you want to stay. This strip is cut 90 degrees to the selvage and lengthwise grain–in other words, it's cut on the crosswise grain.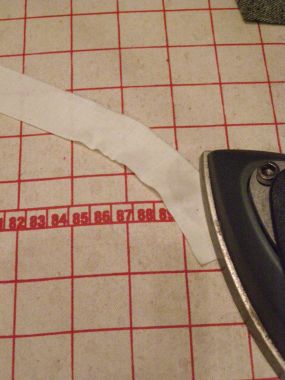 Go to the pressing table, and press this strip into a curve. While pressing, hold the strip firmly under the iron, and pull strongly. At first, the opposite edge will ripple a little bit, as shown.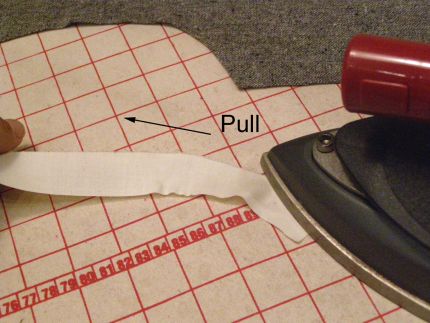 Pull hard, while holding the iron down against the table, so the strip doesn't slip out from under the iron.
Keep pulling and stretching, working up the strip bit by bit.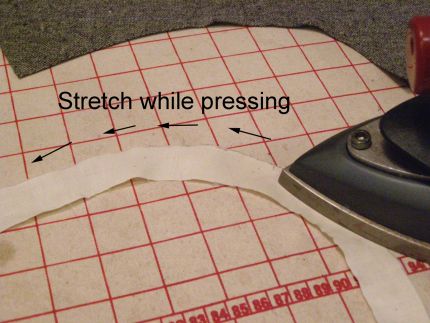 You can have the garment section or the pattern piece on the pressing table as a guide, to ensure you've pressed the strip into enough of an arc.
Here you have the strip,pressed to match the curve on the armhole. Now, pin the strip to the wrong side of the fabric, matching the raw edges. Stay stitch 1/8″…
Start your 14-day FREE trial to access this story.
Start your FREE trial today and get instant access to this article plus access to all Threads Insider content.
Start Your Free Trial
Already an Insider? Log in