Project Runway: A Rough Day on the Runway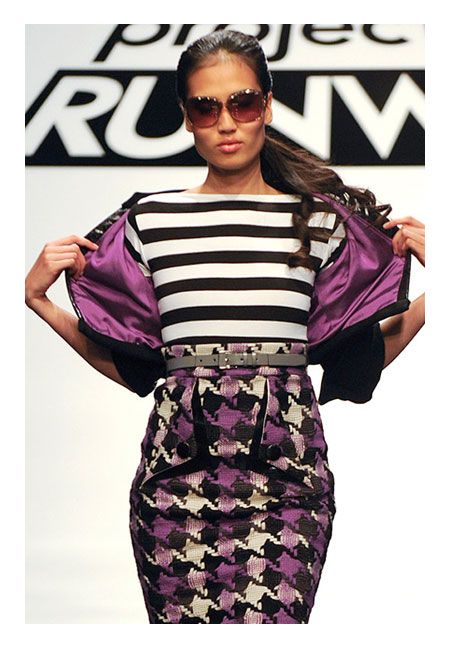 This week the contestants were challenged to create a garment that portrays them as a designer in a classic American sportswear look with Jacqueline Kennedy as their muse. As Heidi put it, they were to look to the past to make something for the future.
Many of the designers struggled this week to make an ensemble for someone so specific that's so iconic and retro and still stay true to themselves and their own modern aesthetic. It also seemed like many of them struggled to understand what the definition of sportswear is in general (just like they seemed to be confused by last week's "resort wear" challenge).
And then of course, the twist. On what was supposed to be the runway day, Tim Gunn throws a wrench in the works by announcing that instead of having a show, they are going to Mood. They were now to create an outerwear piece to go with their ensemble and have an extra day to make it.
While this extra piece seems to help a few of the contestants, it completely ruins the chances of others. Valerie was already creating a jacket, so she opted for a vest to go on top. Michael C designed a beautiful dress and then covered it with a shrug that Heidi compared to an old dingy rug or dish rag. Ivy's otherwise chic ensemble was thrown a bit off kilter by her poor-fitting organza trench.
In the end, Mondo came out on top as the clear winner and Michael Drummond was sent home. Had Michael D listened to Tim, he could have possibly saved his cartridge-pleated skirt and his spot in the competition. Or, who knows? The judges were unbelievably brutal this week, making me cringe repeatedly with their unnecessary rudeness. The designers themselves can't seem to ever predict who is on top and who is on bottom. It just doesn't seem fun to anyone anymore. Although I was incredibly happy for Mondo (my fav so far), this episode left me feeling like I was at dinner with an awkward bickering family and couldn't leave the table. I had to shudder it off a bit after it ended.
SIDE NOTE: Although Nina's criticism to Andy this week was incredibly harsh, she did say something that resonated to me. How often do we see the designers step back and analyze their garments from the perspective the judges have? Do they ever take their garments out and look at them from the angle and distance the judges would? So many times we hear the designers' comments as they watch their garments coming down the runway and they notice things that need fixing–namely proportion, puckering, fit. Perhaps they all need to take a few steps back, distance themselves from their designs a bit, and really analyze what they see. If the judges can't see your intricate sleeve pleating, then who cares really?
So, what did you think? Let us know in the comments below.
Andy South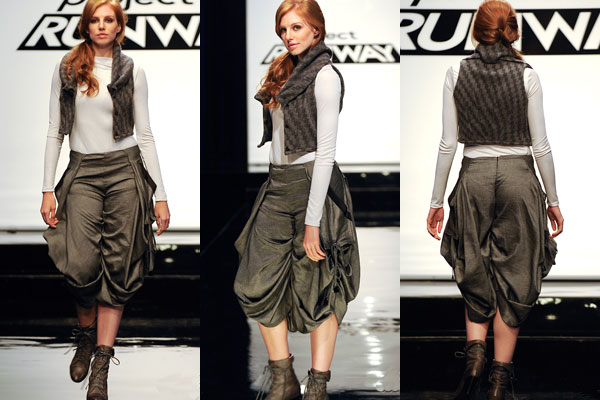 Gretchen Jones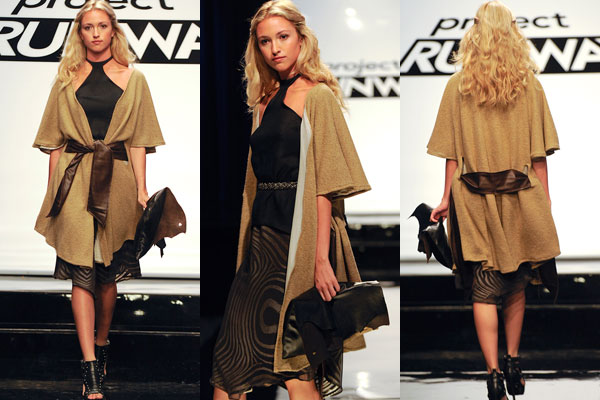 Ivy Higa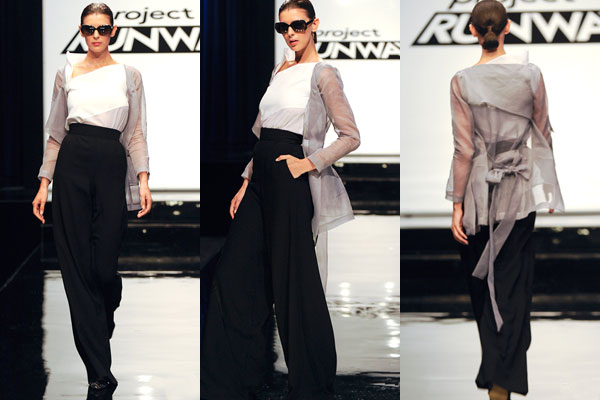 Michael Costello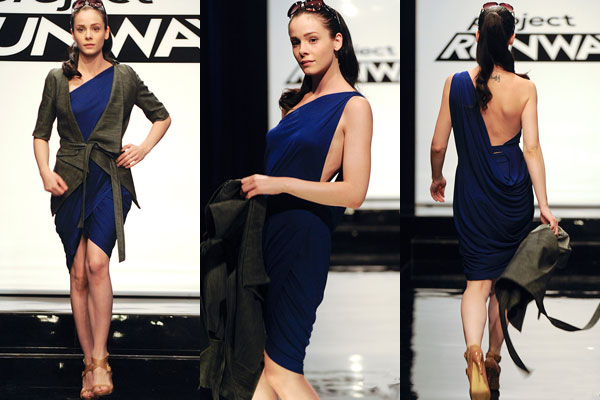 Christopher Collins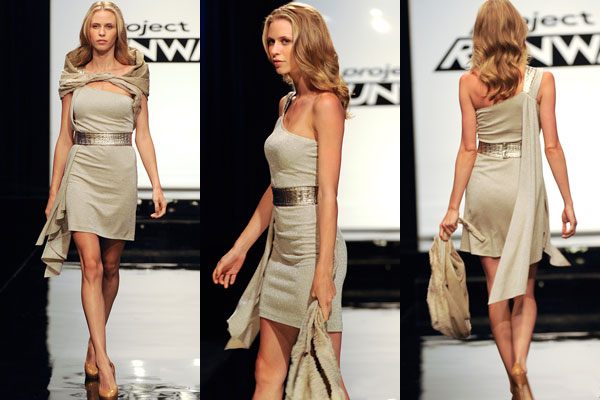 April Johnston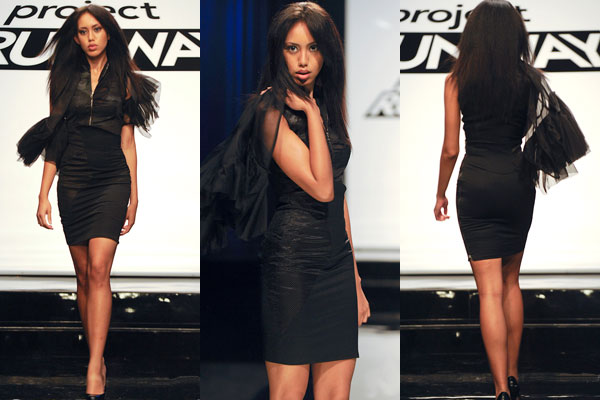 Michael Drummond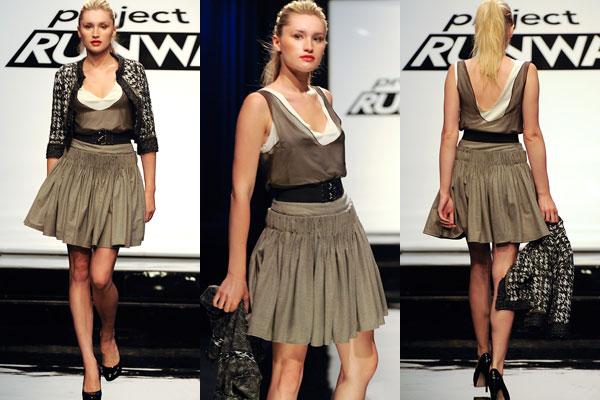 Mondo Guerra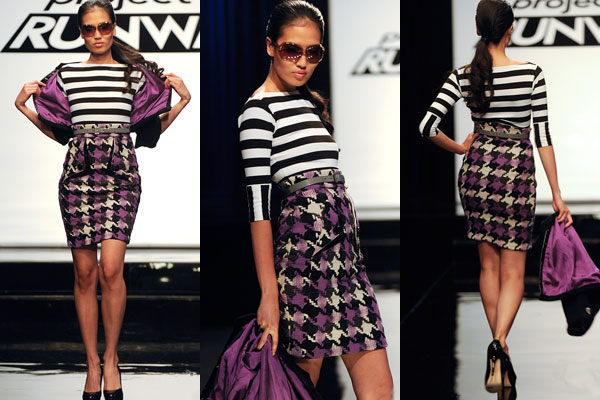 Valerie Mayen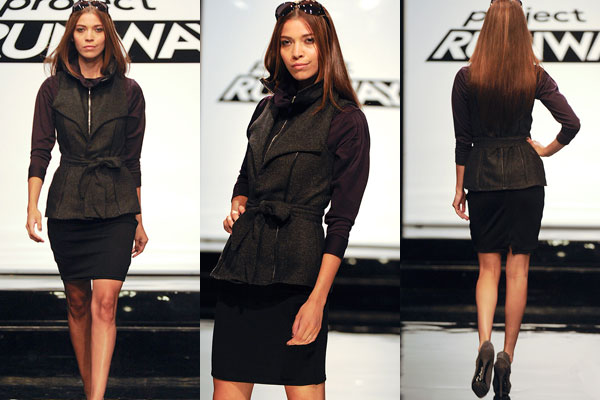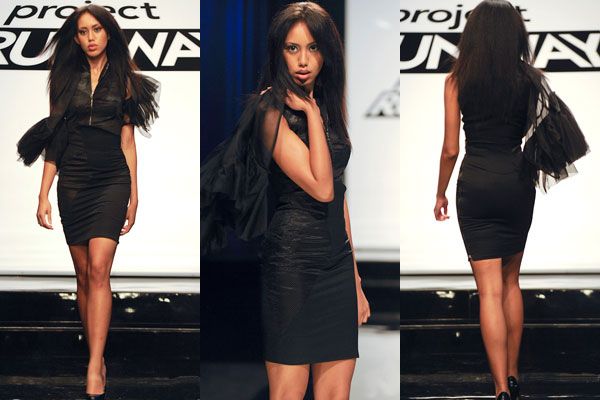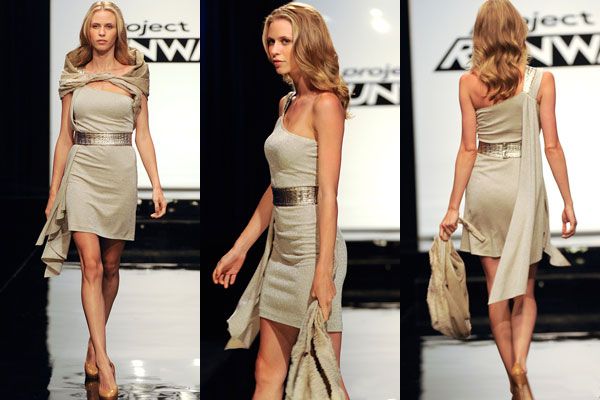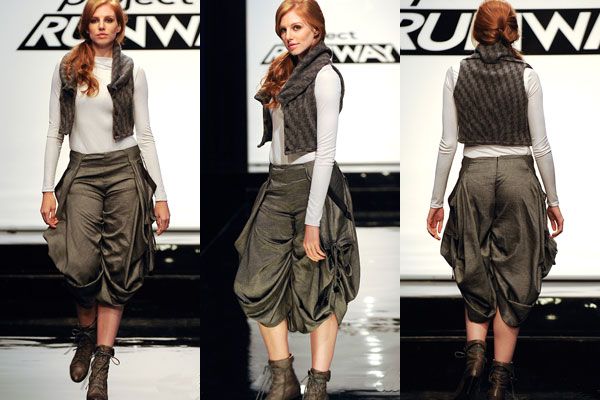 The judges had harsh critcism for Andy's garment this week.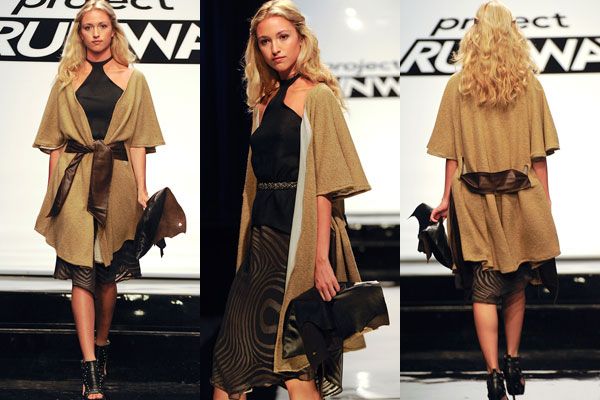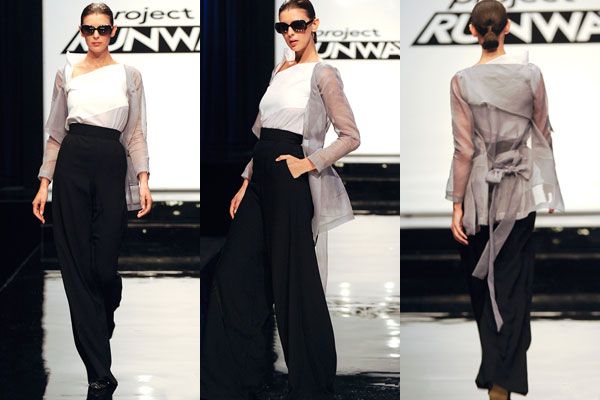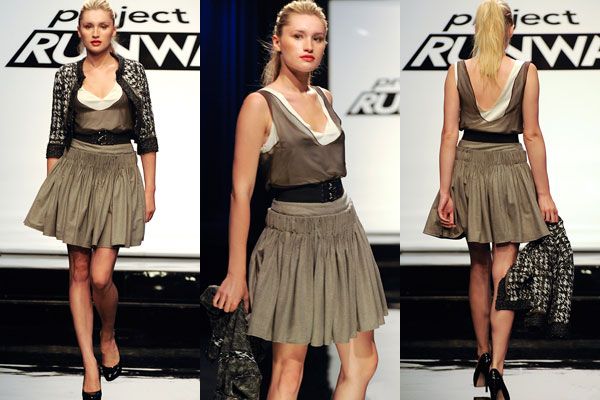 Michael D. is sent home this week.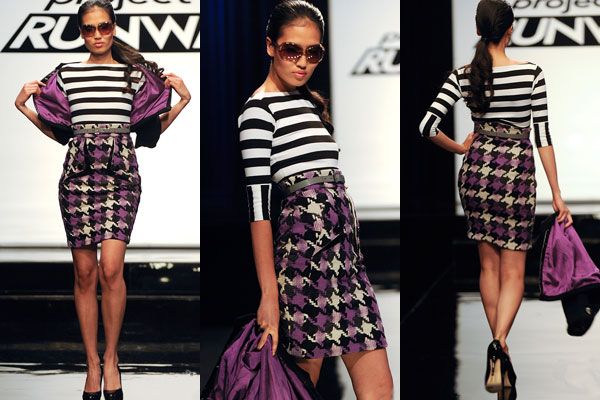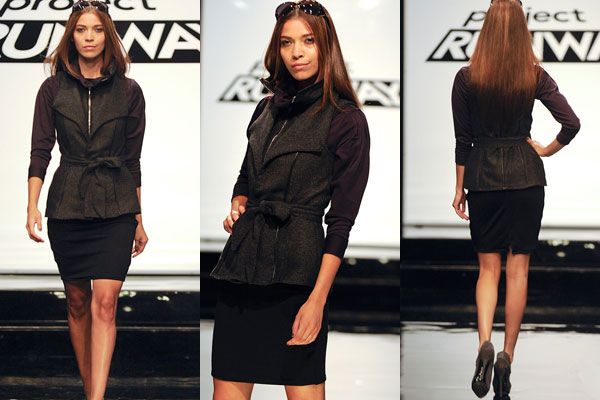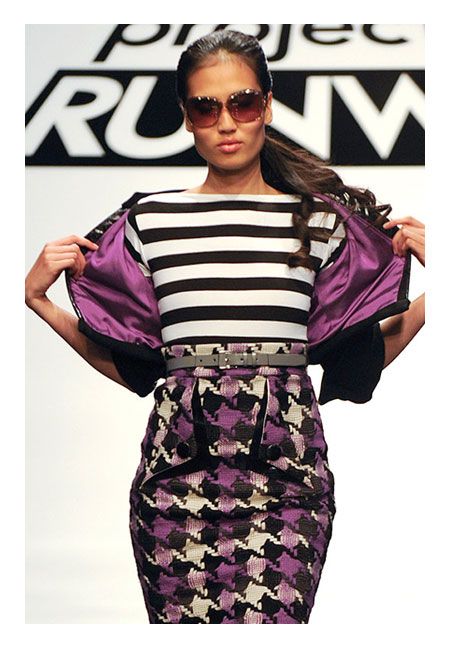 The judges thought Mondo was the clear winner of this challenge.