Project Runway, Season 8, Episode 11 Recap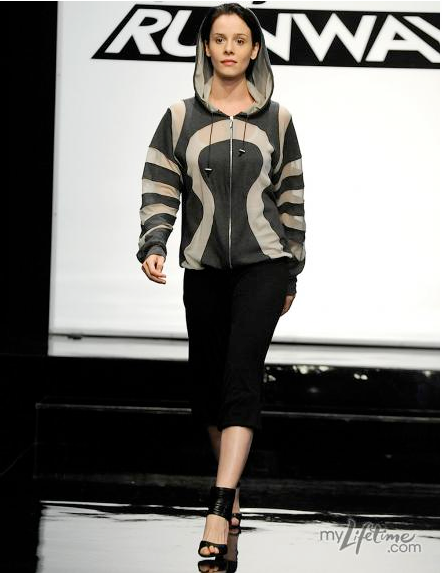 This week the designers were to use Heidi Klum as their client. At the beginning of the episode she presented a few pieces from her collection for New Balance and challenged them to make a companion piece to be sold on Amazon.com.
In the workroom, the designers were supplied with fabric used in Heidi's collection and were also given $100 to get more fabrics from Mood. After a bit of time in the workroom, Heidi stopped by to visit with the designers and give an early critique. Her crtisisms were not met with appreciation. In fact, it made a few of the designers hostile and caused Mondo to start from scratch again.
As though Heidi's critiques weren't enough, she was also the bearer of this week's twist–each designer was to create two more looks. For extra help, former contestants from this season arrived and brought in their drama with them including accusations of cheating from Ivy to Michael C. (I was so happy to see Ivy go before that when she walked in and I heard her voice again, I almost turned off the computer.) Tim Gunn put a stop to the nonsense, putting everyone in their place, which it seems he's had to do much more this season than in the past.
In the end, Christopher was sent home for a collection he didn't even seem to believe in, and Andy came out on top with three great pieces that included color-blocked garments using knits and chiffon. As a surprise, Heidi announced that all three of his garments would be available on Amazon.com among her New Balance collection.
What do you think? Did the judges get it right this time?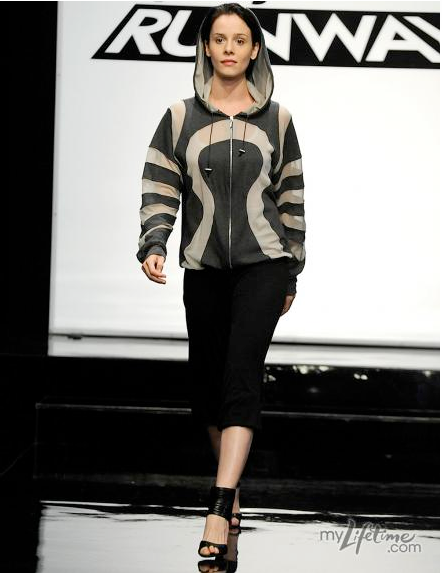 One of Andy's winning designs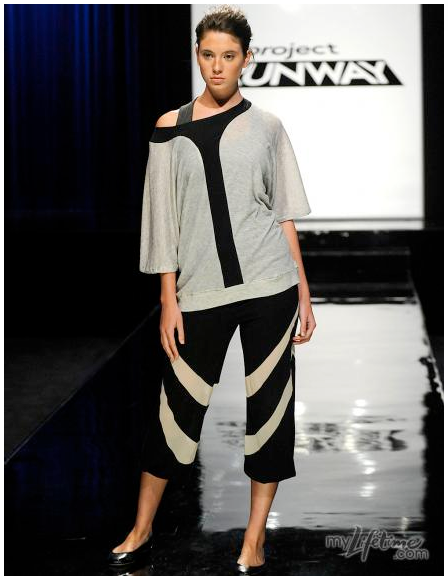 One of Andy's winning designs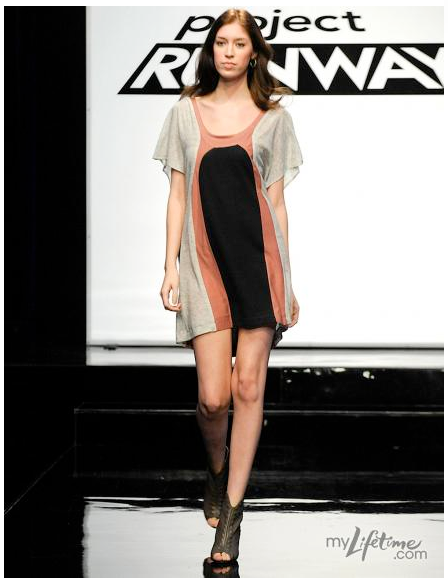 One of Christopher's losing designs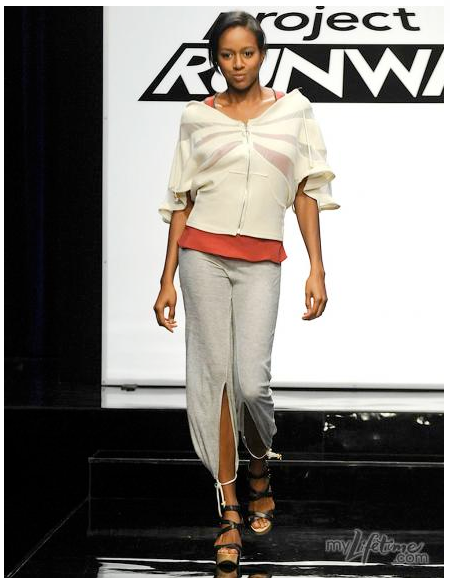 One of Christopher's losing designs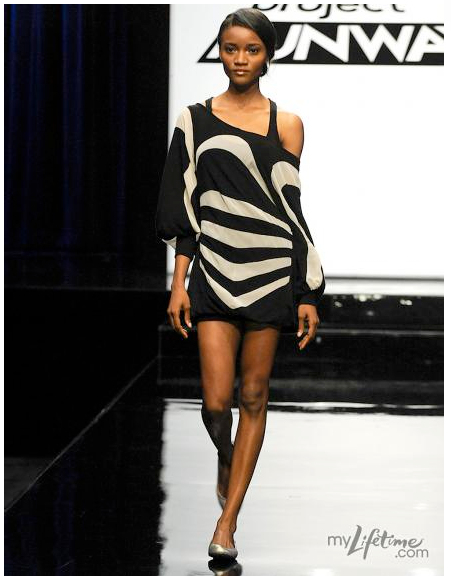 one of Andy's winning designs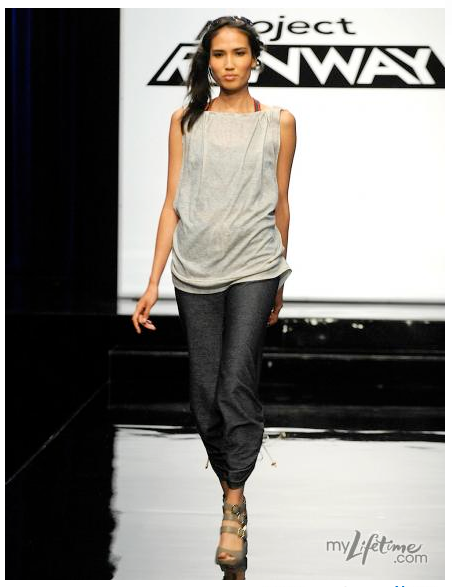 One of Christopher's losing desings