Project Runway: We're in a New York State of Mind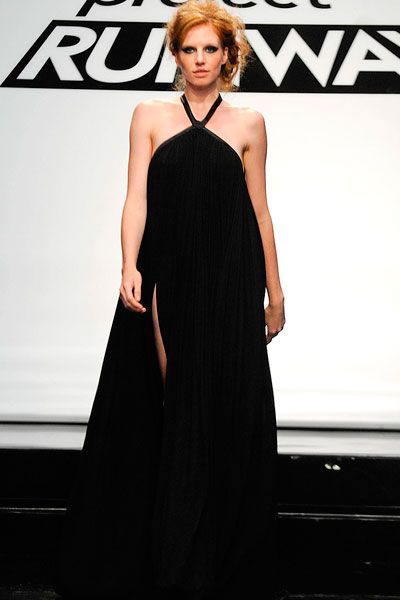 We've finally reached the end of the road for the designers in the Parsons workrooms and had their last runway show. For the inspiration this time around, they were to use the city of New York as directed by Mayor Bloomberg himself.
The designers seemed a little punch drunk at this point, and not entirely focused on the task at hand. It appears as though this challenge is always when the designers drop the ball every season, and hardly anyone has any steam left to really produce the "wow factor" the judges are looking for. Perhaps they should have been given more than one night in the luxury sweet to recharge their batteries, or simply not given such a vague challenge.
In the end, Gretchen, Andy, Michael C., and Mondo were all sent away with dreams of Fashion Week still in their heads. April unfortunately was sent home as the latest loser.
So, what do you think? Was April's design and repeat black color palette enough to send her packing? Who do you think will be in the final three spots? And what do you think about Michael C not even knowing what fabric type his dress was made from?
Andy South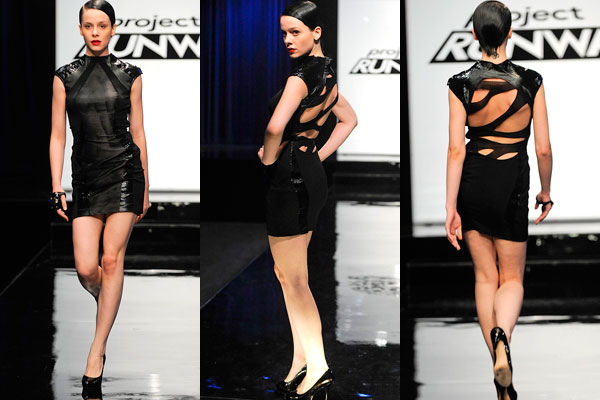 Gretchen Jones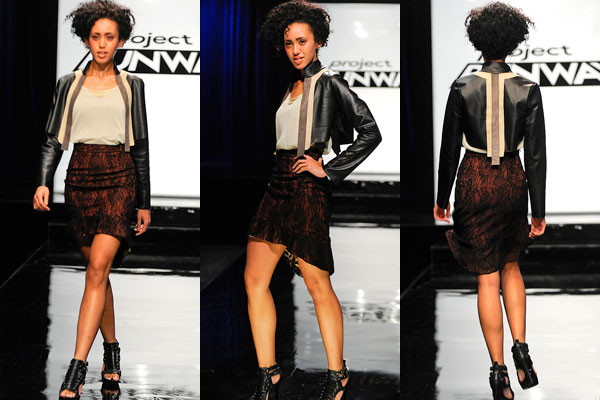 Michael Costello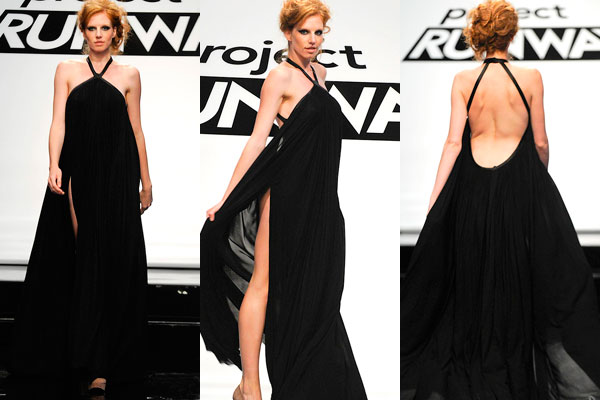 April Johnston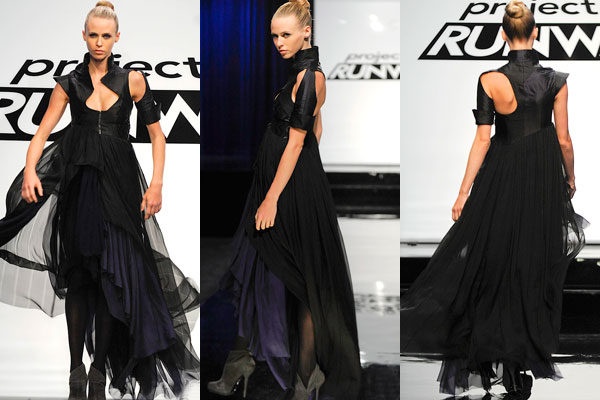 Mondo Guerra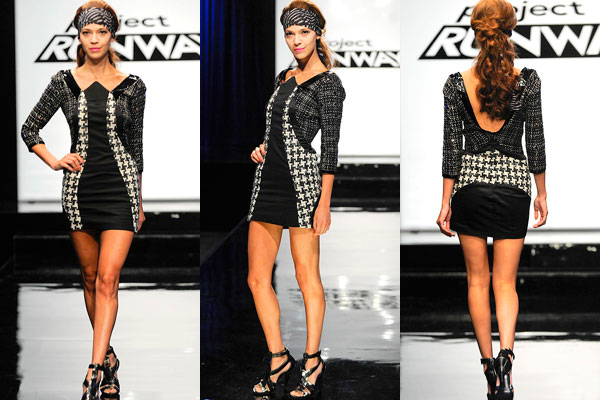 Valerie Mayen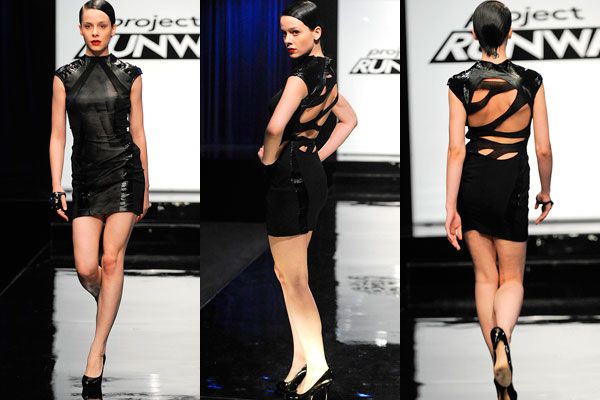 Andy's dress inspired by Central Park.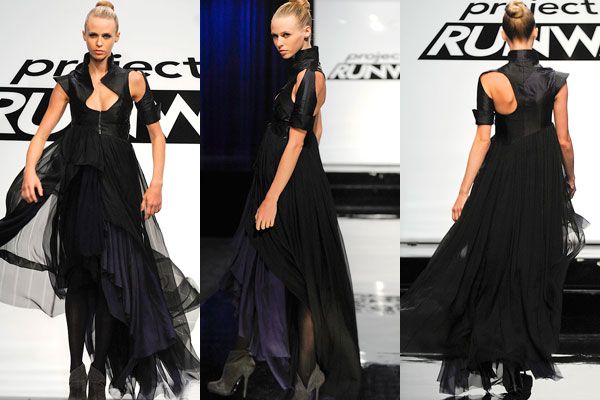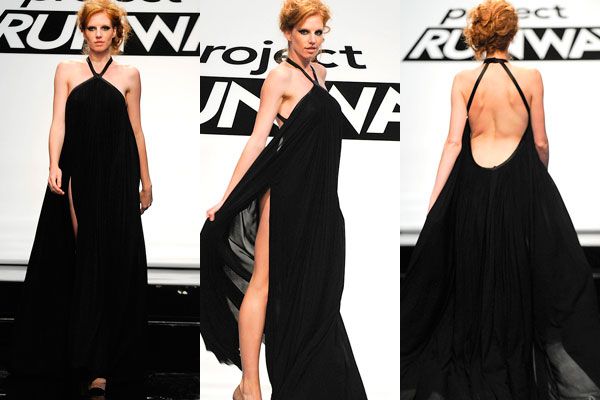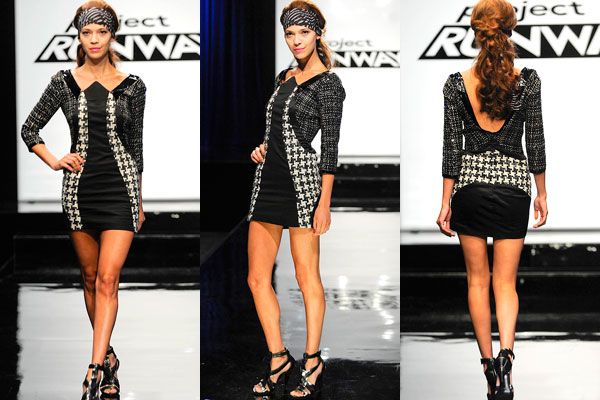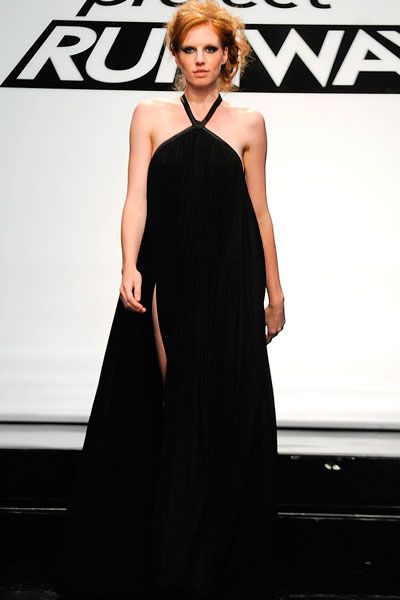 Michael C's winning dress made from the mystery fabric.