Project Runway: Season 8 – Finale Part 1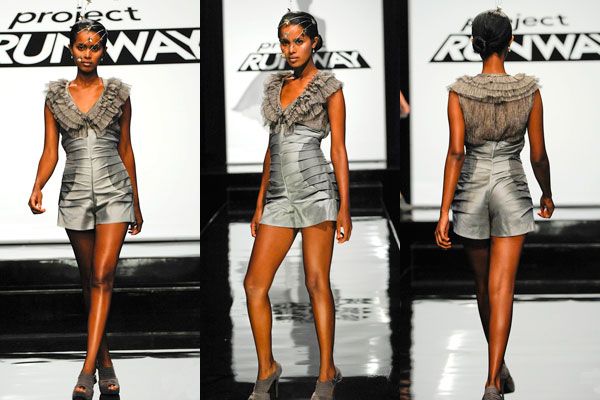 This week the final four were whittled down to the last three who will be showing at Mercedes Benz Fashion Week at Lincoln Center. This week also marks the episode where Tim Gunn does his home visits and critiques the designers' work in progress. I always love these episodes every season because I think it shows different sides of each designer apart from the workroom stress created during the regular show. Plus, it's great to see Tim interacting with the families, which always makes for great television (the scene with Tim and Andy's catfish had me laughing out loud, and probably was my favorite part of the entire season so far aside from Ivy taking a karma-infused needle to the face.)
After the long trek to New York, the designers were met with yet another challenge (no surprises here). They were to create an eleventh look to go with their ten-piece collections, and then present the new look along with two original ensembles to the judges to try for a spot at Fashion Week.
After the show the judges praised Mondo's boldness, were concerned about Andy's versatility and taste, questioned Michael's editing, and were doubting the high-fashion appeal of Gretchen's work. In the end, Michael was sent home and the disappointment was truly overwhelming and emotional. I certainly hope this doesn't discourage him from forging on and pushing forward with his work. I enjoy his spirit, even if he doesn't know the names of the fabrics he uses.
So, what do you think? Whose collections are you looking forward to next week? Any winner predictions?
Andy South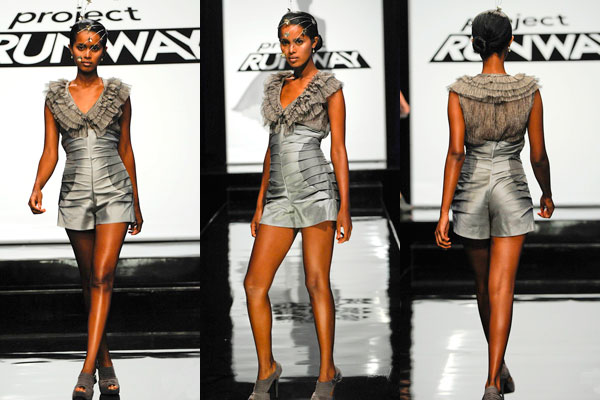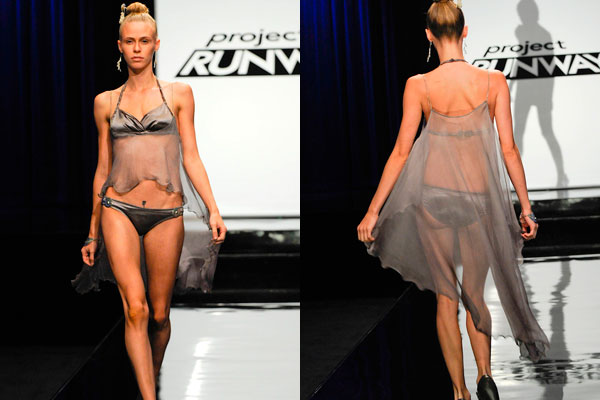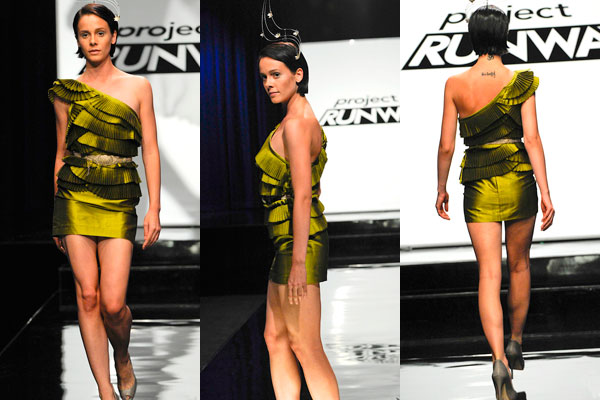 Gretchen Jones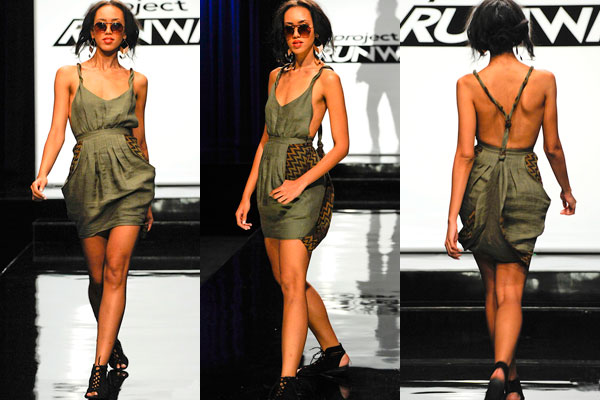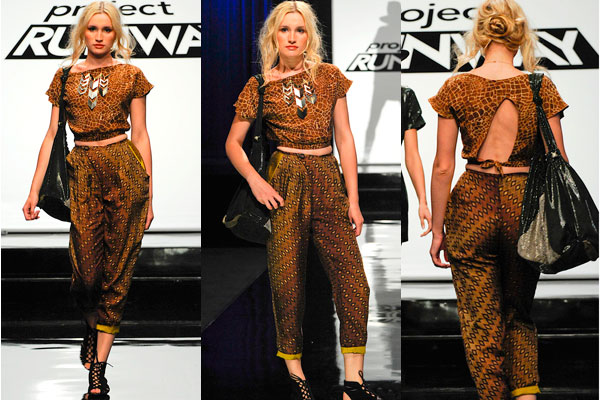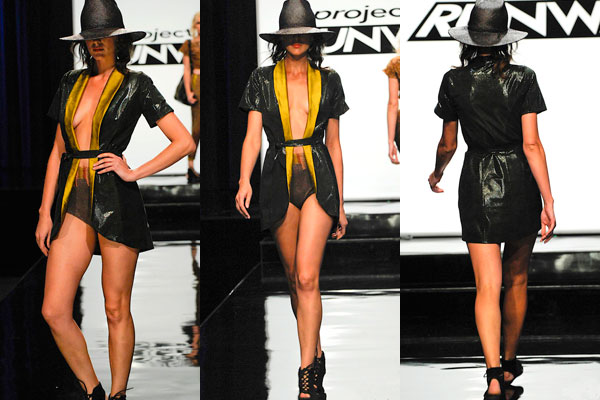 Michael Costello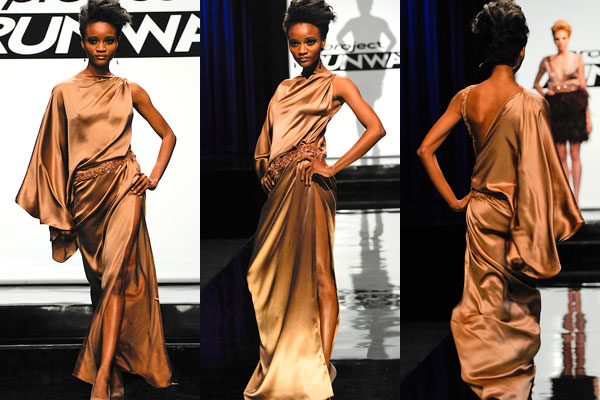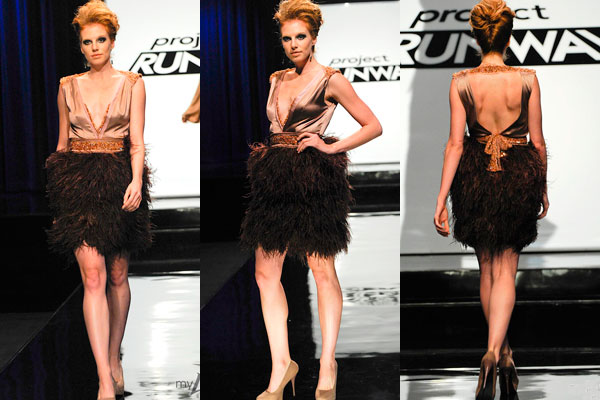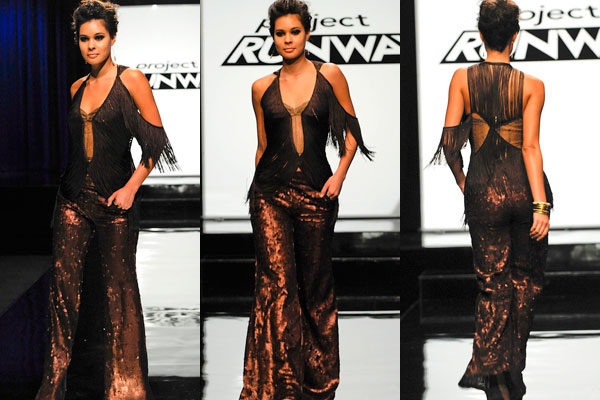 Mondo Guerra