Project Runway: Season 8 – Finale Part 2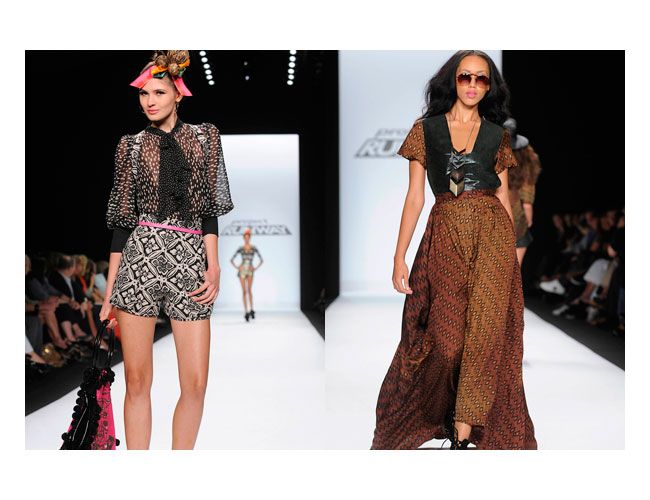 Most of this two-hour episode was devoted to watching the final three designers prepare for the runway, and reuniting with the rest of the cast. We don't learn much from the first 3/4 of the show, and it was a relief to finally get to fashion week. After a lot of drama early in the season, the final three designers are friendly and supportive of each other now that they have reached the end. We don't get to see the designers pick their models, or very much of the drama surrounding Mondo replacing three of them. The details of getting each of the collections to the runway seemed almost like an afterthought this season. After quick intros by each of the designers, we get to see the final three collections as Nina, Michael, Heidi, and guest judge Jessica Simpson look on.
Andy's collection is a bit safe and, according to Nina, went "overboard on Orientalism". When the judges convene on the runway to make their decision, Andy is quickly placed in third. They wished he would have made more of an impact with his opening look, and were missing some of the stregth he had shown throughout the season.
Andy South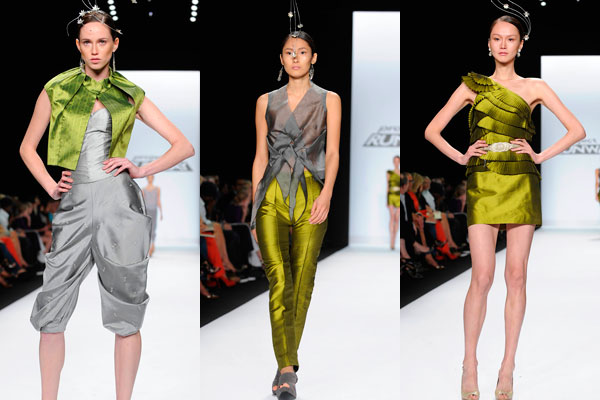 Gretchen Jones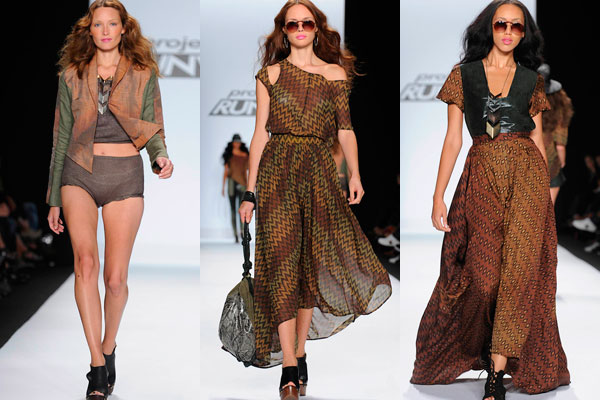 Mondo Guerra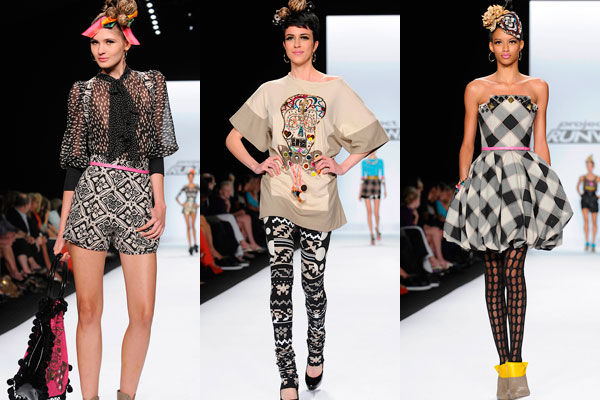 The final judgement came down to a split decision between Mondo's bold collection (Heidi & Jessica) and Gretchen's more accessible ready-to-wear garments (Michael & Nina). They loved Mondo's collection as a show, but thought he could have used some editing. Gretchen would be more commercial, and Michael and Nina thought she was on trencd with her bohemian looks. We didn't get to see how the judges finally break the tie, but in the end it is Gretchen who is crowned the winner of Season 8.
Do you agree with the judges that Gretchen's collection would be more marketable? Was she really following the trends, or did she get lucky that her particular look is trendy right now? Should Mondo have been the winner as Heidi suggested? Check out all 30 looks from the final three collections and let us know what you think in the comments below.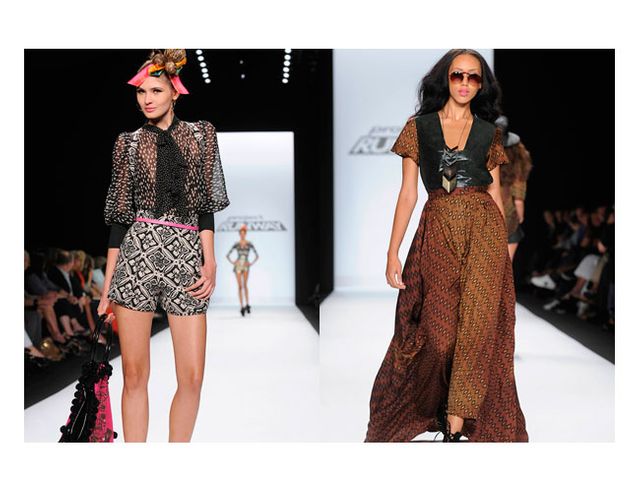 In the end it came down to Mondo v. Gretchen. Who should have won?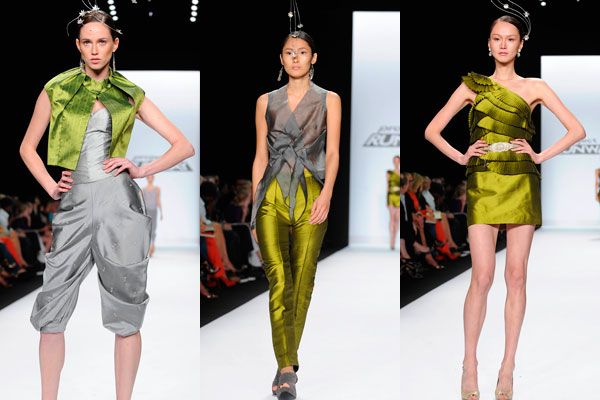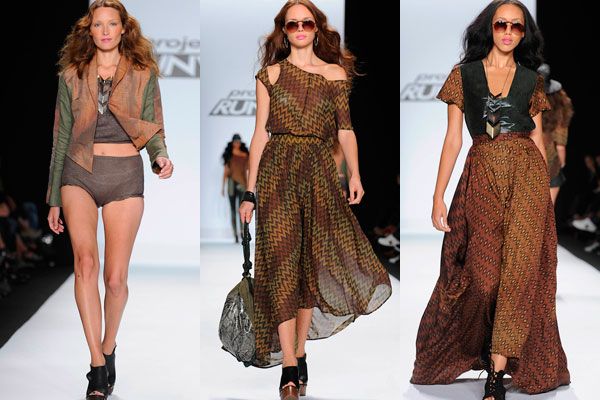 The collection from Gretchen was more accessible and ready-to-wear.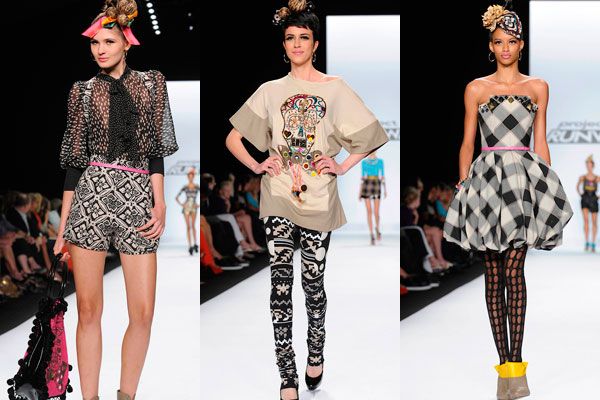 Mondo's collection included bold pieces inspired by his Mexican heritage.