What is your top tip for new sewers?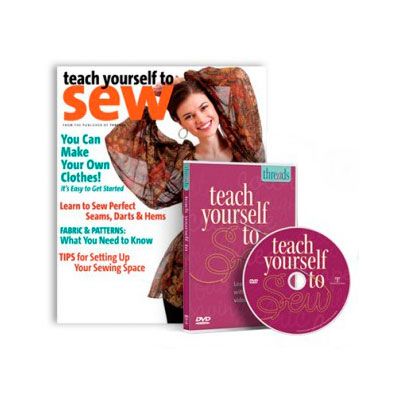 The Teach Yourself to Sew DVD and special issue from Threads magazine were produced with beginning sewers in mind. With over 2 1/2 hours of video content on the DVD, and even more great information included in the Teach Yourself to Sew special issue, there is something for even an experienced sewer to learn. Beginners can Ask the Experts over at TeachYourselftoSew.com what they might be doing wrong when they get stuck, while experts have the opportunity to share the knowledge they have amassed over the years. What advice would you offer to new sewers? Share the most important thing you think every new sewer should knowin the comments below.
What is your top tip for new sewers?