Do You Have a Soundtrack for Your Sewing?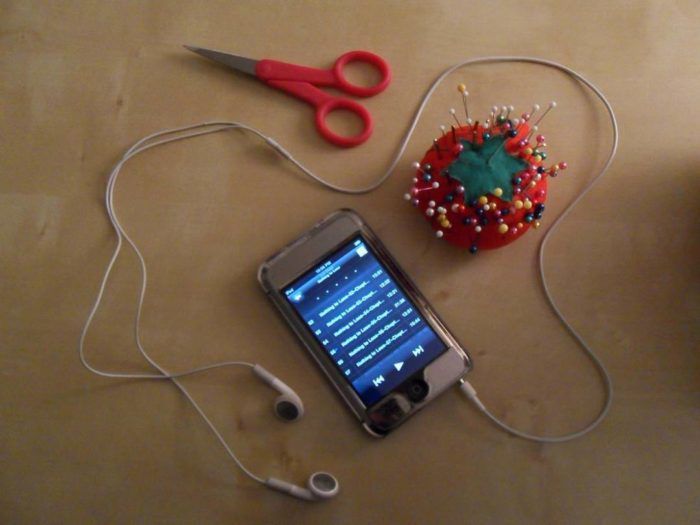 I've never cared much for sewing in silence. For many people, quiet is an aid to concentration, but for me, an album, an audiobook, a movie or miniseries is a welcome background to working on a project.
I can even look at a project and have a recollection of the accompaniment – there's the dress and skirts that took up the entire BBC Jane Austen collection: "Mansfield Park," "Emma," "Pride and Prejudice," "Sense and Sensibility," and "Persuasion," on VHS, no less! They were a long-ago Christmas present and I keep a videocassette player just so I can watch them again and again. Of course, they have been updated again and again, and there's a more recent collection on DVD that includes "Northanger Abbey."
My other favorite type of sewing soundtrack is far from Jane Austen on the literary spectrum. I love international espionage thrillers! Just about anything by Frederick Forsyth, Robert Ludlum, or Clive Cussler keeps me fascinated. The only difficulty is sometimes I get caught up in the plot and have to stop and listen until the downed English fighter pilot makes it past the German checkpoint.
Lack of noise can be it's own distraction. I find having music or movies can help me to concentrate on the task at hand. We've talked about it here at Threads and we'd love to know what you like to listen to while you create. Share your favorites with us and with your fellow readers!