A Clever Finish Makes a Single Layer Reversible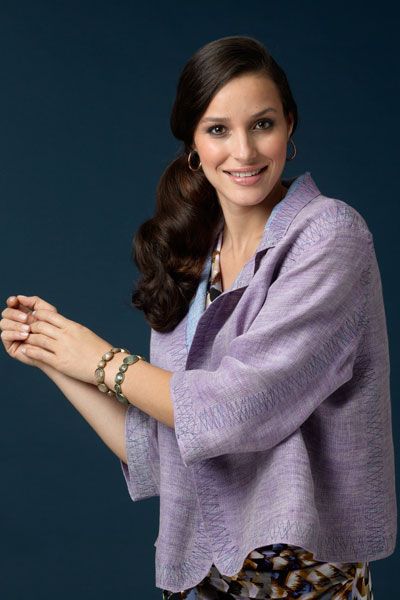 This linen (purchased at MarcyTilton.com) was woven so that each side is a different color. Though it is double-faced, the linen is not a double cloth. The results are determined by the way the seams and edges are managed. Instead of binding or tucking the raw edges, they are extended and turned to the one side, where they become a flattering, contrasting-color detail.
1. Cut all edges 1 1/4 inch wider than the pattern specifies. You don't have to copy the pattern, just mark and cut 1 1/4 inch from the finished edge line on the pattern. Omit all of the facings.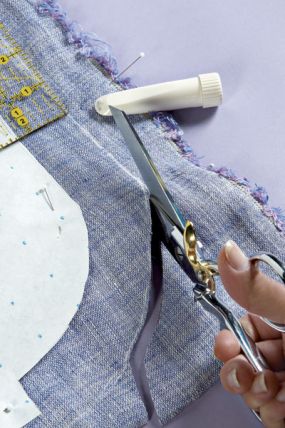 Mark and cut an extended edge.

2. Assemble the garment by sewing on the original seamline, with a 5⁄8-inch seam allowance. Position the fabric with same sides together (since both sides are right.) Press the seam allowances open as you go. Clip only as necessary to make the seam allowance or edge lie flat. When you do need to clip, balance the position of the clipping on each side (right and left) of the garment. Use a flat fell seam for the neckline.

3. Affix the seam allowances and hem edges to the garment. Use either temporary spray adhesive or fusible tape to hold the edges while you stitch.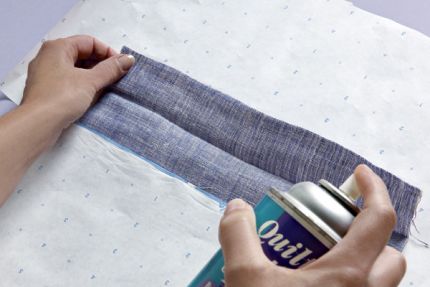 Temporary spray olds the edges while they are stitched, and paper masks the spray.

4. Free-motion topstitch the seam and hem allowances to the garment. On this jacket, variegated thread was used in a random zigzag pattern. You could alternatively channel stitch or free-motion stitch a border over the exposed seam and hem allowances to finish the edges.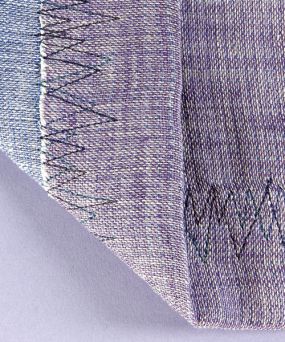 Random Zigzag Stitching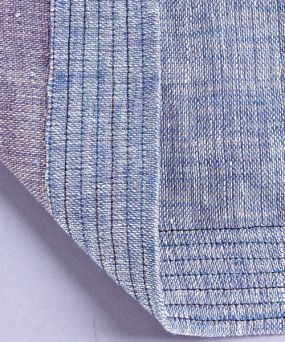 Channel Stitching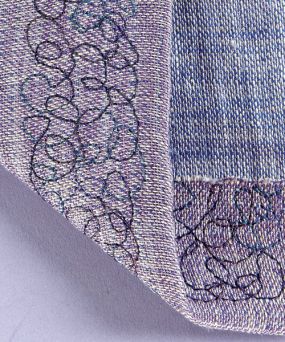 Free-motion Stitching
Excerpted from Threads Issue 152, p.56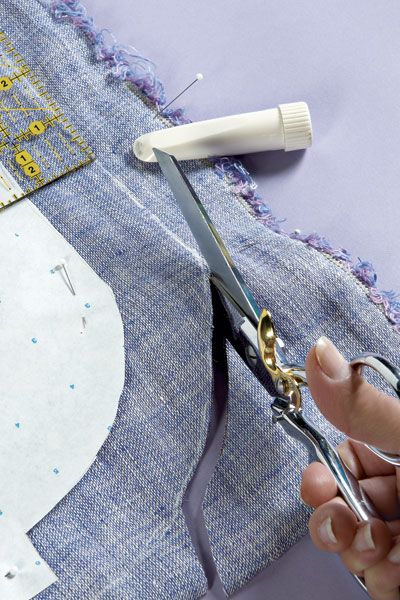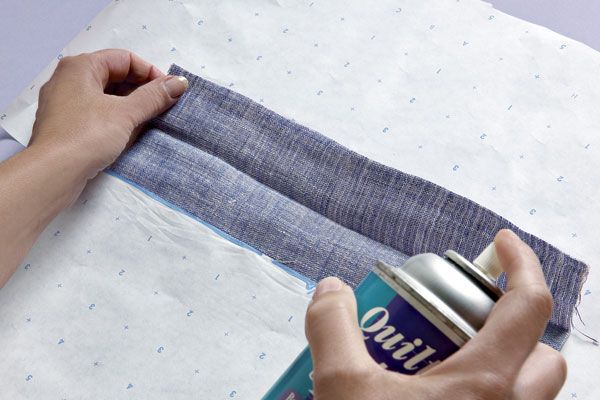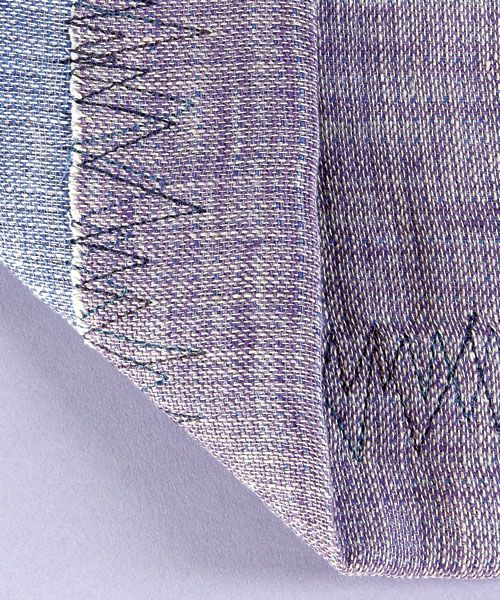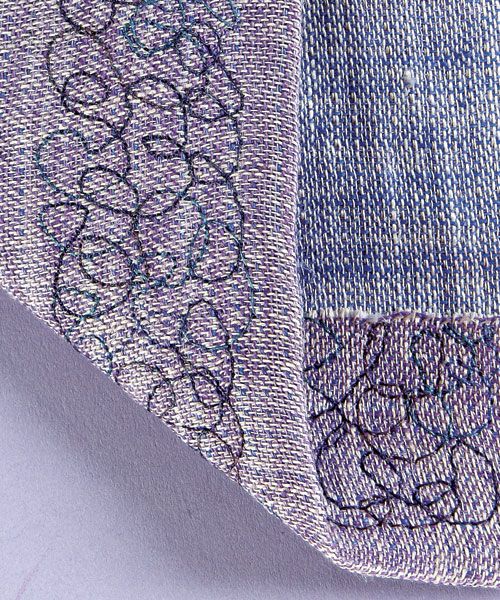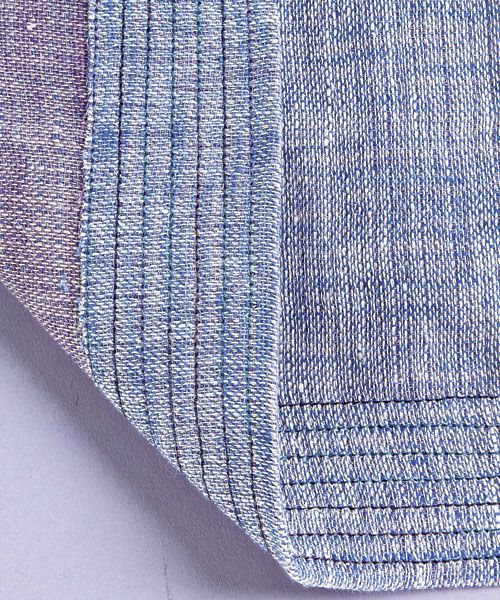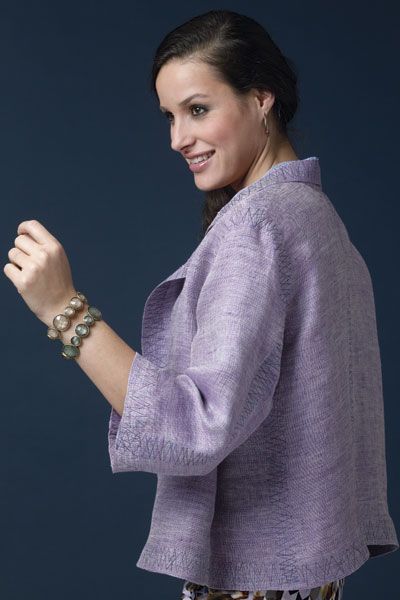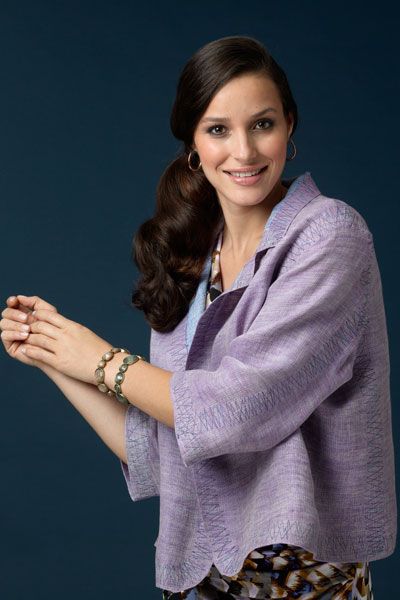 This edge and seam technique produces a relaxed double-duty jacket, the author's original design.