The Winners of "Quick Stuff to Sew" are…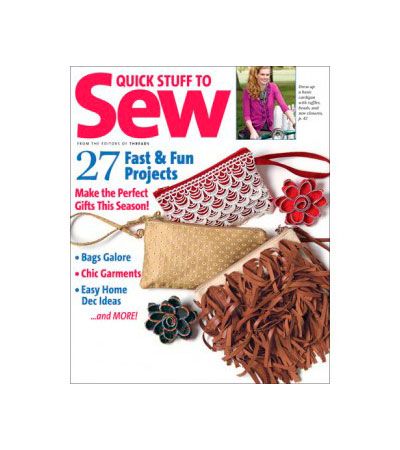 Congratulations to MamaChamp and Sewruff.
Congratulations to the two Threads online members who were randomly selected in our current giveaway. MamaChamp and Sewruff will each receive a copy of Quick Stuff to Sew (Volume 4). It's also available on newsstands and through our website (The Taunton Press, $6.99).
It's a must-have publication.
Quick Stuff to Sew includes 27 easy, quick projects that are great to give or extra-special to make for yourself. The issue contains complete instructions for a variety of snappy accessories, fashionable garments, as well as clever home décor projects. It's a must-have publication that I know our winners will be thrilled to receive.
Congratulations once again to our Giveaway winners, MamaChamp and Sewruff!
Watch for another book giveaway coming soon.