Giveaway: Teach Yourself to Sew Magazine and DVD bundle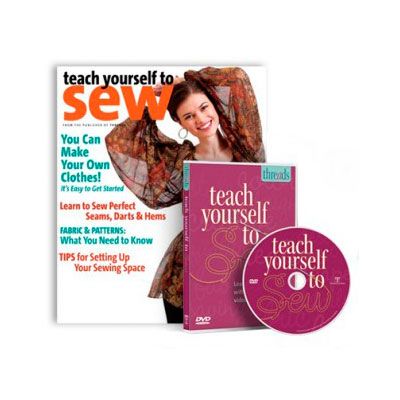 We are giving away two Teach Yourself to Sew magazine/DVD combined set includes both the Teach Yourself to Sew magazine and the Teach Yourself to Sew DVD. Two lucky winners will receive this fabulous set, which also makes a great gift.
How have you helped spread the word about sewing? We developed the Teach Yourself to Sew series in an effort to reach out to new sewers and help share our passion for sewing. As a result, we've heard from hundreds of sewing newbies. We'd love to know how you are sharing your sewing skills with others.
Simply leave a comment on this post explaining how you have helped to pass along your love of sewing, before the deadline—11:59 pm, Sunday, December 19—and you could be one of the TWO randonly-selected winners. The winners will be announced on Monday, December 20.
Good luck!