What sewing topics would you like to read about in Threads?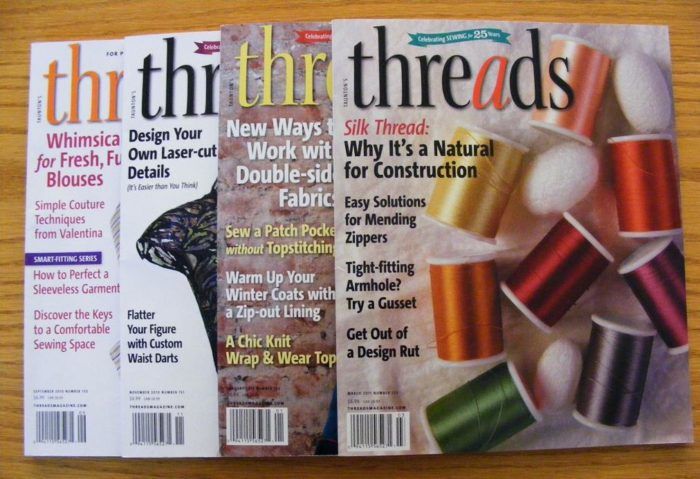 Producing a Threads issue takes months.
Planning for each issue of Threads begins many months before the issue is available to the public. We're already in the early stages of planning the line-up for issue #157! Issue #153 is in the mail to subscribers now.
We value reader input.
We try hard to provide articles that our readers will find inspirational and informative, taking them to a new level of sewing expertise. Is there an article you wish we had written about, but you haven't seen it yet? Is there a topic that intrigues you and you want to know more? Is there a technique that you need help to master? Please tell us about your suggestions.
Your ideas will all be given consideration.
I can't promise that we will use each of your ideas, but I can tell you they will be given serious consideration. We try our best to keep our readers informed in the way they'd like to be informed. For example, you asked us to write about HOW to do the technique that's featured on our back covers. Because of your input, we now include a department called "How did they do that?" which answers exactly that question.
Please post your ideas. Thank you for your input!