Make a Bow With Tails To Trim a Hat or Embellish a Garment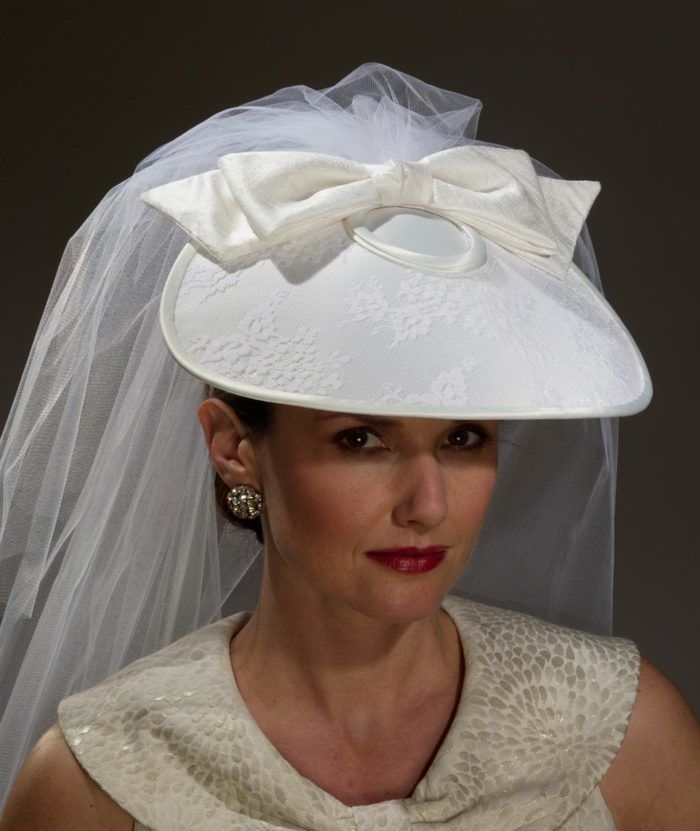 In the post "Try Your Hand at Hat Trimming: Bows Without Tails," Threads shares designer John Koch's technique for making a bow type he uses to embellish his glorious hats (featured in "Millinery Marvels," Threads #153).
This post features another bow-making technique John uses on his hats. "How to Make Fabric Bows and Feathers for Hats" explains how to make realistic-looking features from fabric and wire.
If you'd like to review John's basic hat-making techniques, check out "How to Make a Hat Base."
Make a bow with tails
1. Decide on the finished bow dimensions and plan the fabric. Cut fabric on the bias, double the height plus 1 inch for seam allowances, and three times the length plus 4 inches. For example: A 3-inch by 8-inch finished bow requires a 7-inch by 28-inch fabric piece.
2. Fold the fabric in half lengthwise, right sides together. Cut nylon net in a double layer the same dimensions as the folded fabric. Place folded fashion fabric over netting and pin. Trim the short ends at an angle from the bottom corner to 1½ inches in from the upper corner.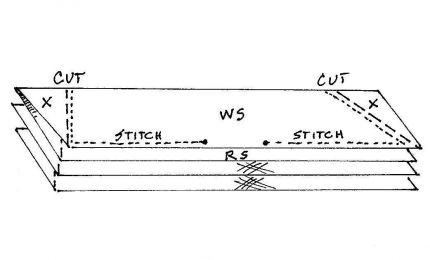 3. Stitch around fabric and netting, ½ inch from the raw edges. Leave a 2-inch to 3-inch opening in one long edge's center. Turn fabric and netting to the right side. Push out the corners.
4. Mark the bow's middle with a pin. Fold in half. Measure one half of the bow's finished width from the pin and mark.  Sew from the top to the bottom at this mark.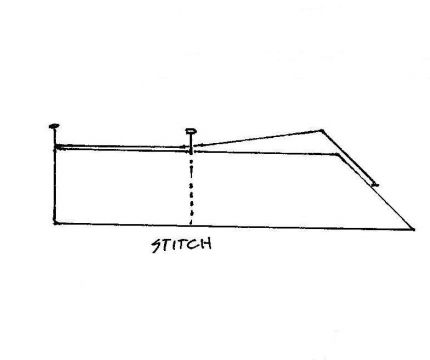 5. Open out the bow and tails, aligning the center pin and seamline. Remove the pin. Pleat the bow, and stitch through the center to secure.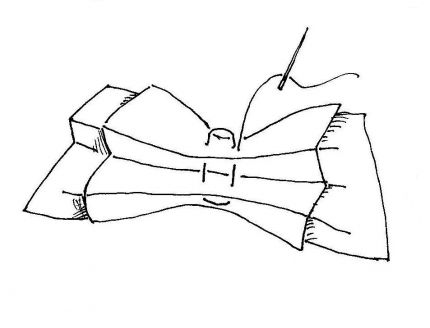 6. Make a center "knot" as in "Try Your Hand at Hat Trimming: Bows Without Tails."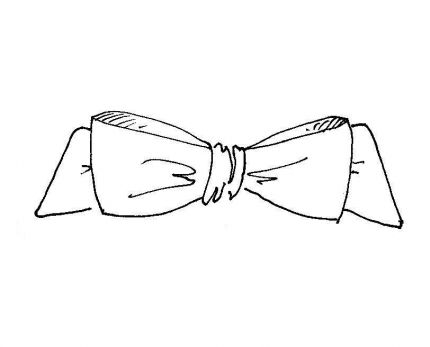 Find out more: Make realistic feathers from fabric and wire.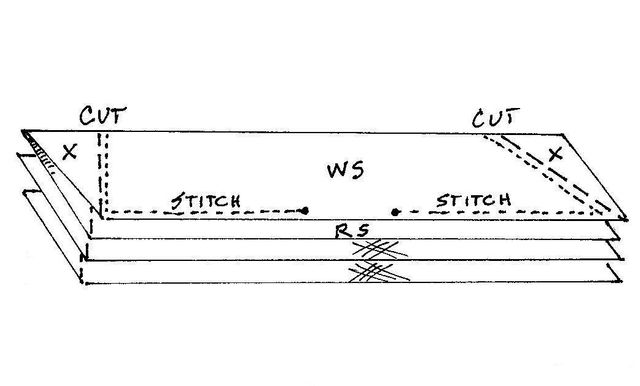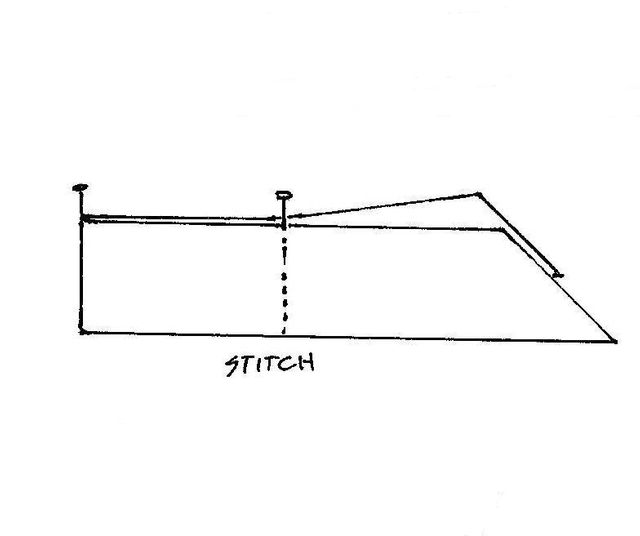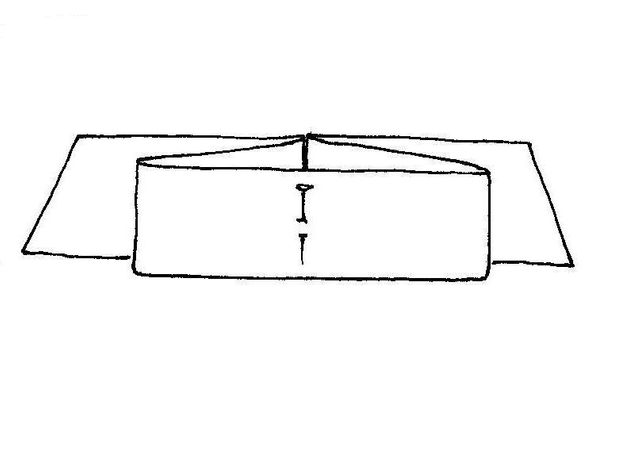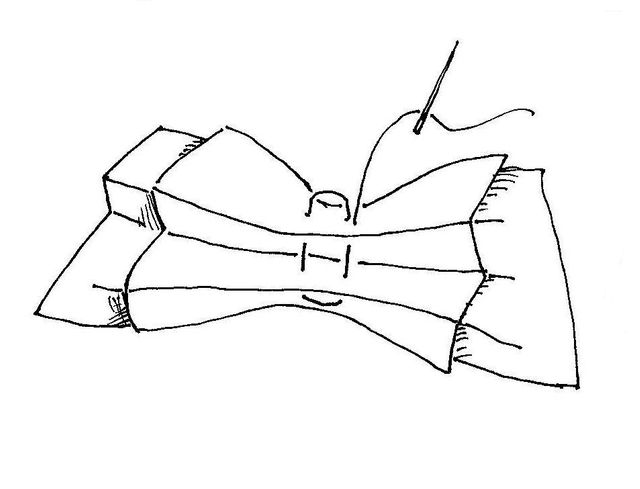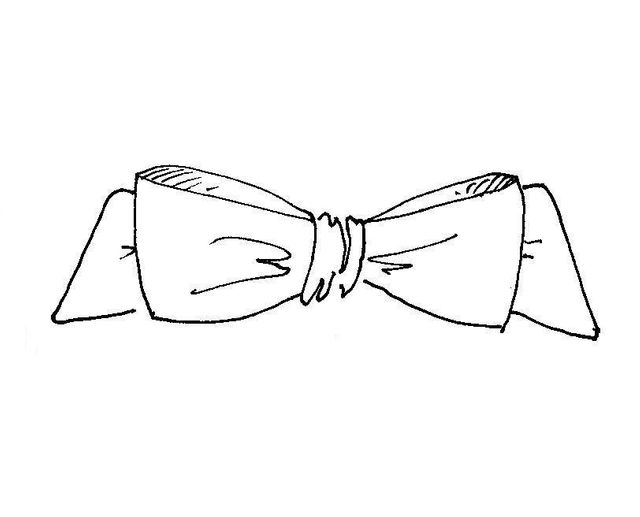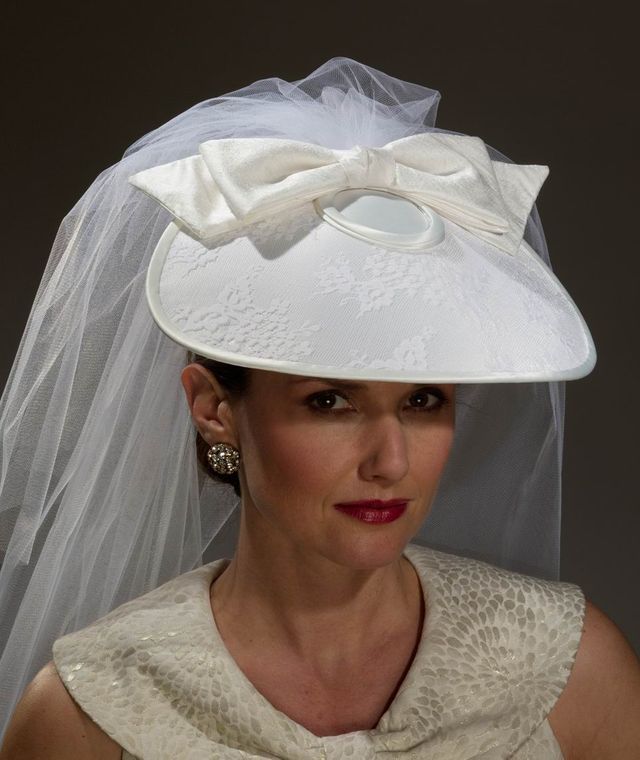 Learn how to make a fabric bow with angled tails by following John Koch's instructions.