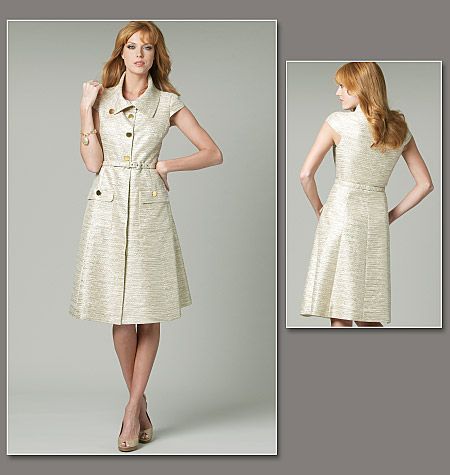 Elegance meets style in Vogue's Spring 2011 collection.
This spring make a chic new dress drafted by the designers.
Pamella Roland is a designer new to the Vogue pattern line. Her pattern no.1233, a shirtdress with princess seams and an A-line skirt, is rightly described as having "Hollywood Style."
Donna Karan presents distinctive details with her new designs. Pattern no. 1218 is a sleek fitted dress with deliberate "shape enhancing" seamlines and a feminine trim around the neckline. For a modern look, try her pattern no. 1220 with just the right amount of fullness formed by strategically placed seams and folds finished off with a memorable wrapped belt and bow. In her DKNY line consider pattern no. 1221–a flattering sleeveless dress with bodice and skirt pleats and a draped faux belt. This dress is perfect for the spring or summer.
Anne Klein's new designs focus on seamlines that add interest and elegance. Pattern no.1222 is a classic silhouette with sleek details. The fun look of pattern no. 1223 is created with tucks in the bodice that lead into pleats in the skirt.
Badgley Mischka's pattern no. 1230 is stunning for formal events. The pleated neckline and sleeves are a perfect marriage to the dress's classic lines.
Be sure to check out these and all the other new patterns for Vogue's spring new pattern collection.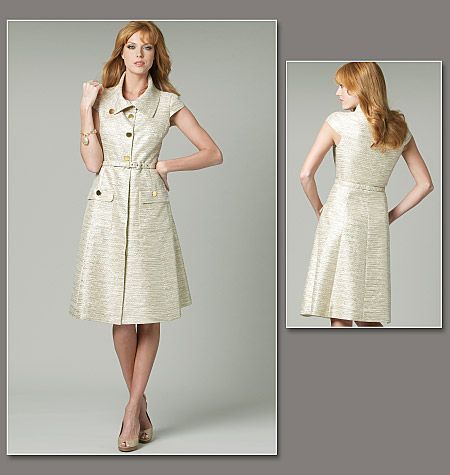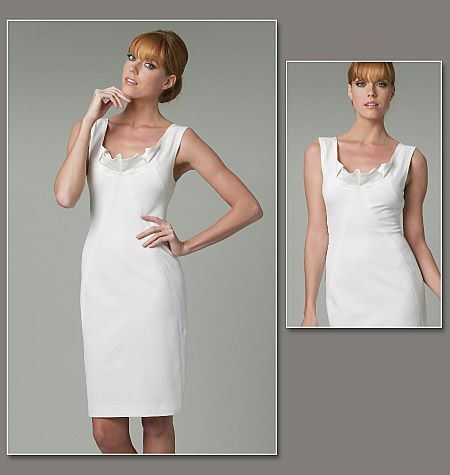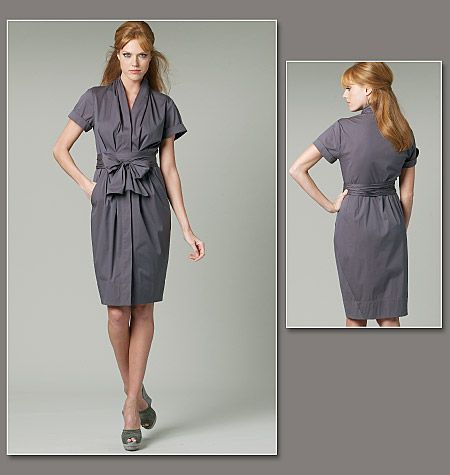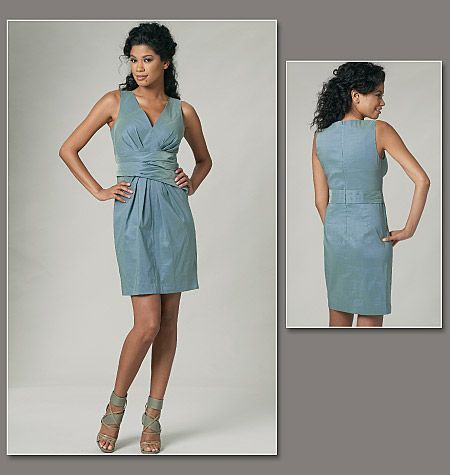 v1221 by DKNY Donna Karan